Lanka's envoy in high profile observer team for Kenya's polls
View(s):

Businessman and diplomat Velupillai Kana Kananathan, our man in Nairobi is going places, well he's not going anywhere, but he has been selected to be a member of an elite group of former Presidents and other high profile African and European persons as an Election Observer at the forthcoming general elections in Kenya next week.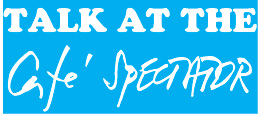 Kenya's general election is scheduled for Tuesday (August 9) and ambassador Kananathan joins the team that includes former Ethiopian President Mulatu Teshome, former Tanzanian President Jakaya Kikwete, former Nigerian President Goodluck Jonathan, former Burundi President General Evariste Ndayishimiye, former Sierra Leone President Ernest Bai Koroma, and former Mozambique President Joaquim Chissano.
Apart from these former Presidents are former Prime Minister of Jamaica Bruce Golding, the head of the African Union Election Observer Mission Ellen Dingani, and head of the European Union Election Observer Mission Ivan Stefanec.
One of the key points of the Kenyan general election is that the people will vote for their President, members of the National Assembly, the Senate, the County Governors and members of the 47 County Assemblies on the same day. Unlike in Sri Lanka, the Kenyan election will eliminate the additional expenditure in having separate elections for a President, MPs, provincial councils and local government councillors.
A notable feature of the Kenyan electoral system is that the election date is fixed for a second Tuesday in August every five years. Elections don't suddenly crop up due to a Presidential whim or an Opposition demand.
And a still more remarkable aspect of the Kenyan model is that a Presidential candidate must have a degree from a recognised university. One prospective candidate this year was eliminated after his degree was found to be from an institution not recognised by law. To be an MP one needs A/Level qualifications and a basic degree to be a Minister as well.
Sitting President Uhuru Kenyatta is not eligible to contest a third term. It is the same for County Governors.
Like in Sri Lanka, Kenyan politics has long been dominated by families, but it can change with this election with the advent of new players in the field.
---
A phone of much interest to Lankan watchers stolen in London
Former Maldivian President and current Speaker of the National Assembly (Majlis) Mohammed Nasheed had his mobile phone stolen at a restaurant in London this week. He had been having lunch with his family when his phone
was snatched.  Speaker Nasheed was in the news recently when he tried to get former President Gotabaya Rajapaksa some kind of political asylum after the Sri Lankan President fled the country last month in the wake of the popular uprising demanding his resignation. Eventually, the fleeing President was packed into a Singapore-bound Saudi air flight full of Muslim devotees returning from Haj pilgrimage in Mecca.
The recent calls and text messages made from this mobile phone may be of interest to Sri Lanka watchers, but Speaker Nasheed's daughter has asked everyone to block her father's number and the Maldivian Parliament has removed it from its WhatsApp group.
---
Ali Sabry's different take on 'revolution'
Foreign Minister Ali Sabry met with US Secretary of State Antony J. Blinken in Phnom Penh, Cambodia on the sidelines of the ASEAN Regional Forum on Thursday. In their brief meeting, Secretary Blinken reiterated US support for the people of Sri Lanka, highlighting the fact that over USD179 million in assistance has been given to support Sri Lanka's most vulnerable, and bolster the country's economy in these challenging times.
According to the official transcript issued by the State Department on the meeting, Minister Sabry said something very interesting. he said; "..And one good thing about the whole thing is the Sri Lankans have been united in all this and largely they have been peaceful; there are no incidents. Basically, the whole sort of revolution had taken place, but it had taken place very peacefully. So that's the good part of it". Something completely different to what his President said in Colombo that some protesters had resorted to "terrorism".
---
Unlucky 13 taken for a ride
A group of 13 Sri Lankan nationals who left from an unidentified fishing boat in the early hours of Friday thought they reached Tamil Nadu soil until they saw a Sri Lanka Navy vessel approaching them on a sand dune in the Palk Strait.
The individuals from Vavuniya and Trincomalee realised a bit too late that they were duped by the skipper of the fishing boat who told them that they have entered Indian waters and dropped them off in a sand dune located between Thalaimannar and Rameswaram. The sand dunes divide India and Sri Lanka along the International Maritime Boundary Line (IMBL) in what is part of Adam's Bridge with six of them falling within Sri Lankan territorial waters.
Later, the Navy vessel took them back to shore and conducted further investigations before handing them over to the Police. The poor souls were certainly taken for a ride.
---
Journos not invited to tea!
Parliamentary journalists who cover the President's policy statement also usually cover the traditional tea party hosted for MPs afterwards.
After the much more formal setting of the policy statement, where MPs sit and listen to the President's speech, the tea party is where they all get to relax and mingle with each other, speak to the President and pose for photographs. It is, as they say, where the action is.
This time, however, journalists who tried to make their way to the tea party venue were stopped by the President's Security Division personnel, who said only the President's Media was allowed in. Photos and visuals of the event would be released through them, they were told.
One parliamentary journalist wondered aloud whether authorities were taking extra precautions to avoid any embarrassing photographs or political gossip that might come out of the event.
---
President's stricture on Stock Exchange sends ripples
Some of the leading businessmen in town gathered at the BMICH on Friday to take part in a conference titled #ReformNow, organised by Advocata, a Colombo-based think tank that advocates for free markets. They did not expect an ultimatum would come from none other than President Ranil Wickremesinghe who delivered the keynote address.
In his speech, President Wickremesinghe detailed some of the difficult challenges the country is facing and his government as well and the impact on the social fabric of the nation
as a whole.
The focus shifted toward loss-making State-owned Enterprises (SoEs) and how he plans to restructure them. " Our state-owned enterprises need to be restructured in order to become competitive institutions. What is the platform for such restructuring? Many of you say send it to the Stock Market. I have my questions about it. The Stock Exchange is like the London Stock Exchange. There are many questions about the Stock Exchange – that few people control and rig it. Now, can I put state enterprise shares on it to help a few people? I think you all must change, or we will put up a new institution. I don't want any more arguments on that," the President declared.
Some of those influential investors who were in the audience were stunned to hear the President threatening to shut down Colombo Stock Exchange if they don't stop their wheeler deals, and inside trading. No wonder the Stock Exchange has been often referred to as "The Laundry".
President went further and justified his move: " If you are to use the present Stock Exchange, we must be satisfied that it is neutral and will benefit everyone because all the people in the country should benefit from it. All the people are suffering, especially the lower end is going to suffer the most. They must know that their suffering has not been in vain, and it has worked for the benefit of all. There has to be change, a rise in income, workers have to be looked after and education facilities should be made available. There is no way to go back to the old system, but to a new system with the young ones".
---
Sailors abandon sinking ship
It is no secret that these days Sri Lankans are trying all sorts of ways to leave the country whether legally or illegally as the economic crisis drags on. The latest is a group of nine Navy sailors who reportedly jumped ship in the US.
The 50-member crew was to join the world's largest international naval exercise- RIMPAC 2022. Following the exercise, they were scheduled to organise return passage home in a new Sri Lankan Navy vessel former USCGC Douglas Munro, which was recently decommissioned and transferred to Sri Lanka under a foreign military aid agreement. Not only the sailors, but even athletes decamped while on an official mission overseas. At least three Sri Lankan athletes, including a male wrestler and female judoka, were reported to have fled the atheletes village while in Birmingham, UK attending the Commonwealth Games.  On Friday, 47 Sri Lankans were brought to the Colombo Port onboard an Australian Border Force (ABF) vessel "Ocean Shield" after an unsuccessful illegal journey to Australia. These people aged between 17 and 49 were from Valachchenai, Batticaloa, Ampara, Pasikudah, Muttur and Bibile.
According to the ABF about 183 Sri Lankans had been repatriated since May last year after six unsuccessful border crossings to Australia.
---
All-party request letter puts Tamil parties in a fix
For the past few days, the local political scene is filled with talks of an All-Party government with President Ranil Wickremesinghe reiterating his call to all political parties represented in Parliament to unite under one umbrella and overcome the worst economic crisis the country has faced.
Before delivering the 'Throne speech' in Parliament this week, the President wrote to all political party leaders represented in Parliament and MPs on the need to form an All Party government.    The letter reads: "It is my opinion, however, that a programme needs to be implemented with the participation of all political parties represented in Parliament, expert groups, civil society organisations and all related parties in order to successfully overcome the challenges before us. It is also the intention of the people at this moment, that their representatives in Parliament will act to find solutions to the economic and social crises in the country through a common programme. It is the duty and responsibility of all of us,"
" I propose to initiate a broad dialogue to discuss next steps including the reintroduction of the 19th Amendment to the Constitution and the Parliamentary Oversight Committee System to fulfill this national responsibility," President stressed.
This put many political parties, particularly the Tamil parties in a fix as they are under pressure from their constituencies facing increasing economic difficulties to support such an All party government, but the parties are also worried that if they extend support to the government, the possibility of securing a seat in the next Parliament is questionable.
The All Ceylon Tamil Congress which has two seats in the Parliament said it will not support the government which they say has some "Fascist characteristics even though the President portrays himself as a liberal".
The Tamil Makkal Kootani led by C.V. Wigneswaran is still considering the offer even though he is the sole MP of the party. Opposition to the former Supreme Court Justice extending support to the government and accepting a ministerial portfolio comes from within the party itself.
Party Secretary K. Arunthavapalan, however  noted that the party was yet to discuss the call and declared at a press briefing this week that, if his leader accepted a ministerial post in this government, he would be the first person to raise the slogan; "Wiggi Go Colombo".
---
Aussie senator on a book-collecting mission for Ranil
While most Western politicians have a habit of Sri Lanka bashing, especially its politicians, an Australian Senator has praised the new President Ranil Wickremesinghe and started collecting books that he can donate to the Sri Lankan President to rebuild his library that was burnt by 'peaceful protesters'. In a speech to the Australian Senate during its Budget debate, he has welcomed donations and taken it upon himself to collect them and send them for the President's personal collection as well as the Sri Lankan school system.
Senator McGrath said that he had met the new Sri Lankan President at Temple Trees when he was Prime Minister "for the third, fourth or fifth time", and was impressed when he saw a book titled "Ethics in Government Decision-Making" on a coffee table and knew this was a man of intellect who was going to serve his people well.
Buying or selling electronics has never been easier with the help of Hitad.lk! We, at Hitad.lk, hear your needs and endeavour to provide you with the perfect listings of electronics; because we have listings for nearly anything! Search for your favourite electronic items for sale on Hitad.lk today!