'Paws of Fury' hits Colombo
View(s):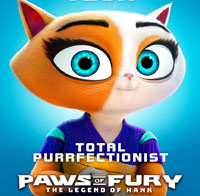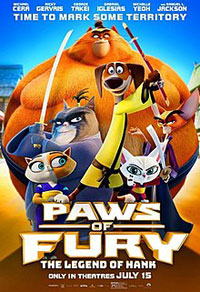 Much awaited 'Paws of Fury: The Legend of Hank' is now being screened in Sri Lanka.
'Paws of Fury: The Legend of Hank'  is a 2022 computer-animated martial arts comedy film directed by Rob Minkoff and Mark Koetsier, with additional direction by Chris Bailey. The film is a loose adaptation of the 1974 Mel Brooks film Blazing Saddles. It features the voices of Michael Cera, Ricky Gervais, Mel Brooks, George Takei, Aasif Mandvi, Gabriel Iglesias, Djimon Hounsou, Michelle Yeoh and Samuel L. Jackson.
Originally scheduled for release in 2017, 'Paws of Fury: The Legend of Hank' premiered on July 10, 2022 in Los Angeles and was theatrically released in Sri Lanka on July Friday, July 29, 2022.
Paws Of Fury is now being screened at LSC – Liberty by Scope Cinemas, CCC – Colombo City Center, PVR Colombo and KCC – Kandy City Center.
Searching for that next furry family member but couldn't find one in your area? Hitad.lk has the solution with our extensive listings of dogs for sale in Sri Lanka!