Generational wisdom to the fore?
View(s):

My dear Dinesh,

I have to write to you to congratulate you on your appointment as Prime Minister, although it was in less-than-ideal circumstances. In fact, your appointment was sudden and quite unexpected: Your government was so unpopular that its leader was chased away, but still, you get to become the PM!
That is not to say that you don't deserve the job. You are one of the few who has stood on one side of the political divide for decades without much to show for it. You are also one of the very few against whom there are no allegations of corruption. So, perhaps you are the best man for the job at this time.
It didn't hurt that you knew Uncle Ranil from the time he was running around in blue shorts at the Royal Primary. It is also quite ironic that your other classmate at that time was Anura, who was the son of two Prime Ministers but in the end, he achieved much less than either of you.
It is not that you yourself lacked in political heritage. Both your mother and father were parliamentarians. Your father Phillip was famous for the role he played in politics. He was hailed as the 'Boralugoda sinhaya' and some even called him the 'father of Socialism' in our country.
Your appointment by Uncle Ranil shouldn't be a surprise. Your father, though known as the 'Father of Socialism' ended his political career as a minister in Dudley's UNP government. Now you, the son of the 'Father of Socialism' is PM in the government of the nephew of the father of Capitalism, JR!
This must be a time of personal celebration for you, Dinesh, but having spent almost 40 years in Parliament and being the mature leader that you are, I hope you will take a moment to look at what is going on around the country because, for the vast majority of people, this is a time of grave crisis.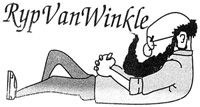 A few months ago, if someone predicted that you would be PM today, even you wouldn't have believed it. You are where you are because of a strange series of events, the kind of which have never happened before in this land of ours. We don't feel we have seen the last of those events either.
This 'aragalaya' or 'struggle' which began at Mirihana, established itself at Galle Face and erupted at President's House, forcing Gota maama to flee. Uncle Ranil, though unlucky for most of his political career, finally hit the jackpot being in the right place at the right time and became the boss.
Whatever his faults, Gota maama did have a mandate from those infamous 6.9 million people. In contrast, Uncle Ranil's Green party didn't win a single seat in Parliament. He entered Parliament only because of a 'bonus' National List seat. Yet, he is now the big boss with all powers at his disposal.
So, not only those who were at the 'aragalaya' but also those who supported their struggle, which is probably a majority of the people, are naturally confused. Did they fight for months and months to chase an elected President, only to replace him with someone else with no votes at all, they ask.
Don't misunderstand me, Dinesh, I am not suggesting that Uncle Ranil has done something wrong. He has only followed what his uncle's Constitution dictates. Still, there wouldn't be as much resentment if he acted to fulfil the democratic aspirations of most people who were at the 'aragalaya'.
However, he is forming a government with the same people who called him a 'banku hora' or 'bank robber'- and that includes you, Dinesh. People who said that those who want Uncle Ranil as their PM should have their heads examined went in line and voted for him to become President a few days ago!
Then there are those such as Wimal who never walk the talk. He campaigned for Dullas to become President. When that became a lost cause, he suddenly has an epiphany and is singing Uncle Ranil's praises now. Of course, we should know better than to trust the likes of him, Gammanpila and Vasu!
We also see 'pohottuwa' MPs who were hiding under their beds and travelling in unmarked cars a few weeks ago because of fears of a public backlash, now plucking up the courage to label those at the 'aragalaya' as 'terrorists'. Is that a sign that the dynasty is alive and well under 'Ranil Rajapaksa'?
Hooligans must be punished even if they were at the 'aragalaya' but prosecuting activists while not pursuing politicians who stole billions with the same eagerness sends a wrong message. The law must be applied equally to all but the wheels of justice are turning at different speeds for different people.
Soon Uncle Ranil will try to form a Cabinet from as many parties as possible. In doing so, he has to repay the debts he owes to those who voted for him. I'm sure there will be many, even from the 'telephone' camp, who will want to join him, leaving young Sajith to count his losses once again.
It was said when Uncle Ranil got the top job that he lost his books and lost his men but still won the game. Dinesh, you must convince your classmate from Royal that, in keeping with the motto of his old school, he should also learn from Gota maama's mistakes; or else, he too may have to depart.
Yours truly,
Punchi Putha
PS: The Field Marshall has been saying that after the events on the ninth day of each month for the past three month, August 9th will be the day of the 'final' struggle. I don't think we should take him seriously, but what would you do if you got the chance to become Acting President, Dinesh?