In him we saw what it really means to be human
View(s):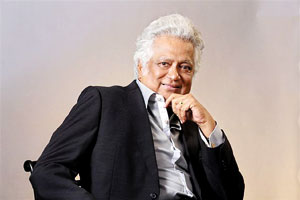 In Memory of my father – Nihal Jayamanne, President's Counsel
A leader, colleague and friend…. an uncle, brother and son…. A husband and a father Nihal Jayamanne was the perfect example of what it really means to be human: Ecstasy and sadness, pleasure and pain, passion and discipline, love and anger – but never hate, were all experienced by him in abundance.
Among some of his major career achievements are that he was a:
President's Counsel
President of the Bar Association
Director and Chairman of Seylan Bank
Director of SriLankan Airlines and Air Lanka
Chairman of the Law Commission of Sri Lanka
Chairman in multiple committees for Law reform
SAARC Law President of the Sri Lanka Chapter
But some of his personal achievements were
Surviving 10-and-a-half years post-lung transplant surgery
Recording multiple songs and authoring poems
Holding an art exhibition
Putting smiles on so many people's faces
Being an amazing family man And loving and caring for many people without prejudice
It must be said, that even though my father achieved so much professionally, he was not a career driven man, but a man driven to experience life to the fullest. Some fond memories of mine were the long trips we had, where he always used to stop to buy something from a shop, much to my mother's and my annoyance sometimes, prolonging us reaching the destination every single time; for to him – life was not the destination, but the journey. This was his mantra.
During the days leading up to my father's funeral, I have learned something new about him – how he was respected and more importantly loved by people from all walks of life who felt his presence. He had helped many people that I was not fully aware of. A great lesson to all of us, to know that what ultimately matters, is not what we achieved professionally but how much love we have given the world.
He was an immensely confident man, but humble, adorable and hilarious at the same time, something I have not seen in any other person I've met so far in my life.
A deeply spiritual being who respected and valued the good aspects of all religions, he always knew that our comprehension of the infinite was limited but not impossible, and recognised that what was good was good, what was bad was bad, everyone is equal and no one should judge another's destiny according to any category he or she belonged to – caste, culture, religion or race.
It is up to us now, to keep his legacy going, and that legacy is to give your best and be loyal to those who rely on you, love and care for them unconditionally, and be who you are unapologetically.
Finally, I would like to mention two of his poems:
The First:
"The condiment in life is death; the sweetness in the honey; the taste in the salt"
What he meant through this was that we all have an end one day, and this should give us the drive to live life to the fullest and embrace the good and bad.
The Second:
"Death I accept, for that is the Ultimate Experience"
Nihal Jayamanne, a giant of a man, a teddy bear of a man, he will be remembered by all of us for eternity. We love you and will always miss you.
Our hero, forever and always.
Tilanka Jayamanne