7s teams gear up for CWG with intense training
RUGBY
View(s):
Sri Lanka Rugby (SLR) has arranged three outbound training sessions for the members of the national men's and women's rugby 7s teams, ahead of the Commonwealth Games 2022 in Birmingham, England. With exactly 32 days before the Rugby 7s scheduled to kickoff, the three specially designed outbound adventure programme, to be held on three different days, will provide the members of the two teams and its coaching staff the opportunity to bond further as a unit and a family.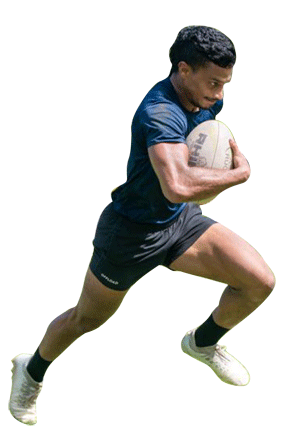 "I believe sports is and will be the key element to bring people together and to connect too. We are experiencing this feature in the current cricket series which is ongoing. With only a 7s local tournament played last year and only a league tournament played this year, the players, SLR management, together with the coaching staff is carrying out this task which we have never experienced before," Rizly Ilyas, the President of SLR said.
The series of programmes has been arranged by SLR with the consultation and advice of Ben Gollings, who plays an important role as an consultant advisor for Sri Lanka's men's and women's 7s rugby teams. The decision was collectively taken by the coaching staffs of both teams and the national selectors.
"The outbound training sessions will be a key factor in players bonding and understanding each other. Shehan Pilapitiya from Outbound Adventures has designed three special training programmes, which is a new dimension and trend in training schedules. This will bring value to everyone's efforts," he added.
To further bolster its chances at the upcoming Commonwealth Games 2022, SLR, earlier this week signed up with new commercial partners, who will support in numerous ways for the national men and women 7s teams during the three-day event beginning on July 29 and ending on July 31. SLR's domestic Club Rugby League partner Nippon Paint, have come aboard as the main sponsor for both teams, while Signature, a clothing brand of Hameedias, has signed up as official clothing partner for both teams. In addition Webxpay has come forward as co-sponsors while True Digital will come in as the playing kit manufacturer for both teams for the Commonwealth Games.
"I must state with our sponsors Nippon Paint, Signature, Webxpay and True Digital that this tour for both men and women teams was possible with the support of World Rugby and the National Olympic Committee. During the current crisis of the country it's a valuable joint effort that has been put in by all sponsors," Ilyas further said.
"We tied up with rugby during the Club Rugby League, but unfortunately due to the unrest in the country, we could not play the last two games. We are pleased with the response received and did not hesitate to assist the national teams at a time of need," Nemantha Abeysinghe, the General Manager of Nippon Paint, said.
"We are thrilled to be part of SLR. Signature is no stranger to sports in the country as we were part of Sri Lanka Cricket (SLC) too during the Cricket World Cup in 1996," Amjad Hameed, the Brand Manager of Signature said.
Sri Lanka men will be among 16 teams that will also feaure England, New Zealand, Fiji, South Africa, Australia, Samoa, Canada, Scotland, Kenya, Wales, Tonga, Malaysia, Kamaica, Uganda and Zambia. The women are part of the eight-team competition that also includes England, New Zealand, Canada, Australia, Fiji, Scotland and South Africa.