Meltdown batters nearly 3 millon self-employed
View(s):

About three million self-employed Sri Lankans are facing the full force of the national bankruptcy and the widespread crises it has created.

The Secretary of the All Island Three Wheeler Driver Union, T R R Pallie, says fares have risen beyond Rs 100 for a kilometre because of rising fuel costs, and he fears this will mean fewer passengers in the long-term.

He has suggested a register through which authorities can distinguish between passenger and goods transport vehicles from those used for private purposes.

He criticised Prime Minister Ranil Wickremesinghe's decision to appoint a three-wheeler regulatory authority as the Provincial Councils are not taking any action. Legislation should be introduced in Parliament, he said.

Even though he welcomes the idea of electric and solar powered three-wheelers, the cost of conversion varies from Rs 600,000 to Rs 700,000. This cost can not be recovered. He also points to the need for a wide network of charging points and solar panels at petrol sheds.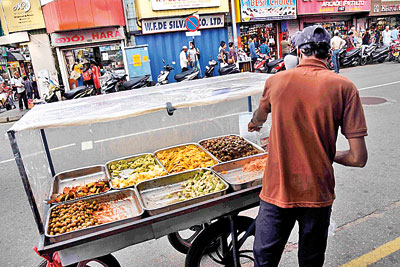 Several other self-employed people are also facing diverse problems.
A photography studio in Battaramulla says those who want to buy equipment on e-commerce sites are restricted by the US$100 monthly import restriction imposed by the government.
Companies have cut their advertising budgets and those doing commercial photography work are badly affected.
Photographers' travel options are limited and power cuts are disrupting their photo editing work.
Another self-employed individual affected by the lack of US dollars and fuel crisis is the owner of an information technology company in Pannipitiya. He has difficulty in importing telecommunications equipment. Travelling to work sites is no longer possible and he says banks do not provide the US dollars he needs.
An owner of a flower shop in Colombo is facing higher fuel costs as courier services that charged Rs 400 are asking for Rs 600 now. Because there is no fertiliser, his suppliers are unable to grow flowers, and many have shut down operations, he said.
The usual load of 400-500 roses he receives is down to about 100, while the quality has also dropped.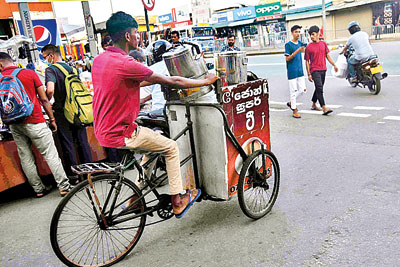 A safari services provider in Wilpattu says he cannot operate his vehicle without fuel. He is hoping for more tourists in August, compared with now when local and foreign visitors are scarce. Camping sites and hotels in the area are closed.
The lack of fuel and cooking gas, combined with high food costs and the food crisis, are added burdens for a self-employed individual operating a rice and curry shop in Rajagiriya. He has increased the price of a rice packet to Rs 300.
Many self-employed, mainly street vendors, in and around Colombo are suffering on multiple fronts.
The best way to say that you found the home of your dreams is by finding it on Hitad.lk. We have listings for apartments for sale or rent in Sri Lanka, no matter what locale you're looking for! Whether you live in Colombo, Galle, Kandy, Matara, Jaffna and more - we've got them all!