Pleasant distractions amid the queues
View(s):

My dear Dasun and the cricket team,

I thought I should write to you because the whole country is talking about you these days following your historic series win this week over Australia after 30 long years. You made us forget, at least for the moment, the other historic events that are occurring in the country.

There was a time, especially while the war raged, when cricket was the only reason for us to smile. At that time cricket was also what united the country. It didn't matter to us whether it was Mahela, Murali or Maharoof who played well, as long as they played together and won games for us.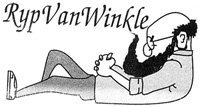 What we saw last week was, in a sense, surprising. We were not surprised that you won, of course. However, we were surprised that people who are struggling to put food on the table and were queuing for days on end to find fuel for their vehicles still turned up in their thousands to cheer you on.
We are happy that you won, but our ability to forget our troubles and smile whenever you win worries me too. I feel that is what we did as a nation for years: we are satisfied with so little. One party or the other makes a promise, we believe them and vote them in, forget our troubles and smile.
Many people say that you won against all odds and against one of the best teams in the world, because you were a young team where recognition was given to new talent instead of relying on the same old faces. I wish the same principle could be applied to those ruling the country right now.
Dasun, even though you are a modest man, you must take some credit for all this. In the last T-20, you scored like a man possessed to take us to an unlikely win. It turned out to be the turning point in the series. In the decisive one-dayer, you bowled the last over and held your nerve till the final delivery.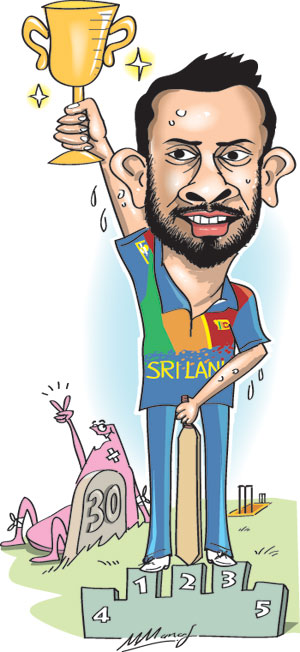 It shows what a difference it makes to have a leader who steps up when it matters the most. When you lost the T-20 series, you didn't say 'I can't go as a failed leader' and just stay on, doing nothing. Why, after winning the one-day series, you didn't even say 'api thamai hondatama keruwe'.
During the T-20 games, you had young Bhanuka in the team. He was said to be the only Rajapaksa who leaves when he is no longer welcome. Still, I do remember that he retired earlier this year, only to return to the team a few months later. I suppose it is a problem that those with that name have.
Bhanuka did play in the T20 series which you lost. He didn't do very well. He was then dropped from the one-day series and we were able to defeat the Aussies against all expectations. Bhanuka is a fine cricketer but is there a moral in this story about dropping a Rajapaksa to make Sri Lanka great again?
There is much discussion about Kusal too. Some say he is also like Ranil: he has been given so many chances to come good and take us to a winning streak but after a few flourishes he never realises his true potential, somehow getting out, even if it is by hitting his own wicket – and we too fail as a result!
Speaking of Kusal, he, Danushka and Dickwella were punished for their offences. They have learnt from that experience. If only this system of penalising offenders and dropping them from the team extended to our leaders, we as a nation could have turned around our fortunes, just like your team did.
Unfortunately, we don't. No one put it better than Master Blaster Sanath who told Kanchana and Namal that "when players fail repeatedly and are dropped from a team, they should have the decency to take up another sport instead of coming for team meetings and embarrassing the new captain."
Dasun and the cricket team, I hope you are being well looked after by the powers that govern cricket and that you are not too exhausted by all these back-to-back games you have played. Even if you are, you can always try 'yoga' to relax, but make sure that they provide you with an air cooler nearby.
Anyway, judging by what happened on Friday, I think you and the team may have misunderstood when some said we should be wearing yellow to thank the Aussies for touring our country and supporting us in these difficult times. We didn't want you to play for them and lose the game too!
Yours truly,
Punchi Putha
PS: Or, is it that you are not to blame at all and that it is the government's fault that we lost the game on Friday? After all, it was the government which declared Friday a holiday to help the fuel crisis. No wonder then that you and the team had an 'off day' on the field with two run outs and a 'hit wicket'!