Group of 10 gets lesson in Russian diplomacy
View(s):

The group of ten, as they like to call themselves, had a meeting with the Russian Ambassador Yuri Materiy.

Their mission was to plead through him to the government in Moscow to supply much needed fuel, coal, and fertiliser to Sri Lanka. The envoy's answer did give them a shock. He said that their government, by law, was forbidden from dealing with any bankrupt state.

Ambassador Materiy then cushioned the shock. He said, however, that his President (Vladimir Putin) had the power to veto such prohibitions under special circumstances. For such a thing to happen, Sri Lankan leaders would have to appeal to him, he noted.

The Russian envoy also took a swipe at western countries for hurriedly issuing travel advisories advising their people not to travel to Sri Lanka. "We had the unfortunate Aeroflot aircraft incident. We still not tell our tourists not to visit Sri Lanka. They are coming to Colombo in other carriers," he noted.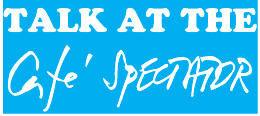 The ten, who now sit as "independents" included Wimal Weerawansa, Udaya Gammanpilla, Vasudeva Nanayakkara and Tissa Vitharana.
Later, Mr. Weerawansa told Parliament that even the Russia-Sri Lanka Joint Commission which was due to meet in April did not take place. He lamented that the conduct of Sri Lanka's foreign policy where good relations were not fostered had led to considerable damage.
Earlier, Energy Minister Kanchana Wijesekera visited Ambassador Materiy in his office to appeal for fuel. He said he was given the addresses of four companies so he could make direct contact.
---
Young politico clearly at sea
The young and ambitious politico has earned notoriety for his terminological inexactitude or simply put telling untruths.
He told an Indian media group that the May 9 attacks on protesters outside Temple Trees and Galle Face Green were spontaneous. People who took part in the meeting were so angry. In another, the self-appointed spokesperson of the clan, declared that the current economic crisis was caused by the COVID pandemic. It had sapped up so much of the country's resources.
And just last week, the hero turned to an energy boss to solve a problem, which he complained, was affecting the tourism industry. He wanted special enclosure to be set up to pump fuel to those engaged in water sports in the sector so those operating skis, boat services, waterboarding, and scuba diving among others.
The boss, a good buddy, was in a bind. The request was coming at a time when three-wheeler scooter taxis were not available to transport the sick to hospitals, the operation of bus services have been pruned down and fishermen were complaining they had no fuel to go deep sea to catch fish.
---
Sajith takes to twitter to hit out at COPE
Concerns were raised when it was speculated that the Committee on Public Enterprises (COPE) decided not to release footage of sittings on the topic of power and energy after former Ceylon Electricity Board (CEB) Chairman M.M.C. Ferdinando dropped a bombshell on how the Adani group from India secured renewable energy projects in Sri Lanka through political influence at the highest level.
Even after Mr Ferdinando retracted his statement following the controversy, COPE issued fresh summons on him to appear on Thursday.
Opposition Leader Sajith Premadasa criticised the move taking the matter to social media microblog -Twitter saying; "such decision will only lead to a greater distrust of Parliament amongst the people", while urging the decision be reversed.
COPE Chair Charitha Herath responded saying under his chairmanship, the committee has "never covered up any issues that were unveiled before it", to which Mr Premadsa shot back; "you can count on the SJB members to call out if there is anything edited from the recordings".
---
All facing fuel crisis, but some will still get paid unlike the poor farmer
As the current economic crisis posed a threat to the state administrative system with public sector employees needed for essential services too finding it difficult to collect adequate fuel to turn up for their duties, only a limited number of employees were seen at their desks this week.
Some staff had applied for leave for the day to go and stand in kilometre-long queues. As a result, the public who despite difficulties in accessing public transport visited state departments faced many difficulties–many returning empty-handed as relevant officials were absent from their respective departments.
A Letter to the Editor from a senior citizen appears in our Plus section of the Magazine supplement.
An elderly farmer who visited a Divisional Secretariat in Jaffna to obtain a permit to transport the wood stock from his farm was told that the Grama Niladhari was not available to certify his request letter since he was in a fuel queue from 5 a.m. that day.
The disappointed farmer lamented to the staff at the reception asking; "who is providing services to whom at the expense of taxpayers' funds?" The staff responded by saying if no proper steps were taken to ensure state officers were provided with fuel, they won't be able to report to work from next week. The farmer responded: "But you will be paid your monthly salaries right, just like during the pandemic," to which the staff did not have a ready response.
---
Finding kerosene buried by LTTE like manna from heaven
It is no secret, that some people are hoarding fuel like there's no tomorrow as Premier Ranil Wickremesinghe noted earlier that 'things will get worse before they get better' given the current crisis in the country.
If one compares the consumption pattern of fuel prior to the economic crisis, it would reveal how significantly the demand level increased in recent months as the masses resorted to panic buying, coupled with a booming 'black market'.
This week, one farmer from Udayarkattu, Mullaithivu was engaged in clearing one of his abandoned lands to cultivate amidst an impending food crisis widely anticipated. While at work, he found a couple of barrels buried underground that looked very old.
Fearing it could be deadly wartime munitions or some other dangerous items, he notified the Police thorugh the Grama Niladhari. A team led by the Mullaitivu Magistrate visited the scene to inspect the excavation of the barrels.
It turned out that the seven barrels recovered from the land consisted of kerosene (715 litres) which was believed to have been buried by the LTTE during the conflict.
A local who gathered to witness the process quipped: what was buried during the armed conflict more than ten years back emerged when we are facing a food crisis. "For us, it is a crisis after crisis:, he said but added that the discovery of such a quantity of kerosene during a period of acute shortage was like manna from heaven.
---
Tweet flurry over Siripala's visit to north
Hardly had Airports and Aviation Minister Nimal Siripala de Silva arrived in Jaffna on the north bound Yarl devi train last week to open the Palay International airport when twitter messages began to appear.
Both Angajan Ramanathan (SLPP) and Minister Douglas Devananda (EPDP) put out tweets.
Both claimed in their separate messages that it was they who invited Minister de Silva to the northern capitals.
How funny, two invitations for
one minister.
For politicians, taking credit for initiatives carried out utilising state funds means very little if the ultimate objective is to win the appreciation of voters and eventually their vote at the next election. Onetime politician, now retired, put it aptly. "We cannot allow people to forget us, so we have to keep ourselves visible till the next election".
---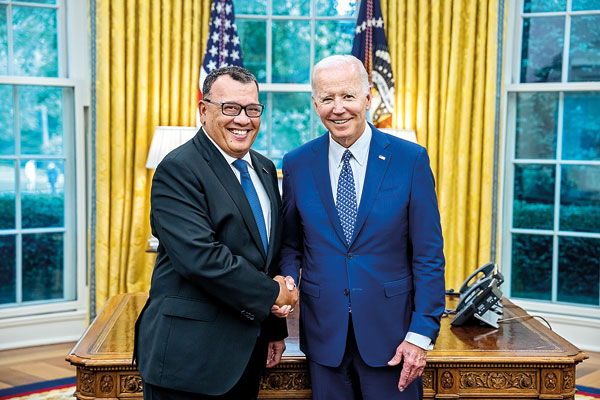 "Meet and greet": Sri Lanka's envoy among 46 who meet and greet Biden
Mahinda Samarasinghe,
Sri Lanka's Ambassador in Washington, DC, was among 46 foreign envoys who attended a White House "meet and greet" with US President Joe Biden on June 13.
The visit was part of an established tradition for newly appointed envoys whereby an official photo with the US President is taken as a final endorsement of their postings. Ambassador Samarasinghe was assigned to Washington in December last year.
On Friday he tweeted the official photo from his verified account stating that he had met President Biden at the Oval Office but did not make any reference to the large number of other envoys who had also been invited.
---
Some see red over yellow, but Aussies clearly thrilled
Thousands of Sri Lankan fans turned up at the R. Premadasa Stadium on Friday dressed in yellow to thank the visiting Australian men's one-day team who were playing the fifth and final one-day international of their tour.
With Sri Lanka having already secured the series, local fans were encouraged to wear yellow to thank the Australian team who were visiting the country amid a dire economic crisis at a time when many foreigners were staying away.
However, as with most things in the country today, the move could not escape political implications, particularly after it was noticed that some of the Government's most vocal backers, including musician Iraj Weeraratne were leading the effort on social media, urging the public to flood the stadium with yellow. This made some criticise the effort on the grounds that it was being promoted by Government propagandists. Sports Minister Roshan Ranasinghe was among those sporting yellow at the stadium on Friday.
Politicised or not, the Australians were clearly stunned and overjoyed by the amount of love and support they received from Sri Lankan fans. They even took a lap of honour around the stadium at the end of the match they won by four wickets to thank them. "A lot of the time when Australia tours, we are generally the enemy and there's not many Australian fans in the stands. But to have the support from the fans here at the moment is truly extraordinary," star all-rounder Glenn Maxwell, who is married to an Indian-Australian told an Australian channel.
Some are even suggesting the Aussie cricketers be given a ticker-tape farewell before they leave, petrol shortage notwithstanding.
---
Heat builds over fuel crisis, but VIPS cool off at open air Yoga event
Photographs of the International Yoga Day, marked in Sri Lanka, went worldwide, and showed many a VIP doing their exercises.
What drew comments overseas was the presence of air conditioners in the open air to keep the participants cool.
That is at a time when there is a fuel crisis and power cuts forcing millions of Sri Lankans to suffer in the heat.
---
Out of premier job, but humour intact?
Former Prime Minister Mahinda Rajapaksa was either preoccupied or in a humorous mood.
A group of Sri Lanka Podujana Peramuna MPs ran into him at the Parliament lobby one afternoon this week.
Dulles Allahapperuma, who was among them, asked the former Premier whether he would join them for lunch in the Parliament caanteen. He replied that he would order something and have it in the Prime Minister's Office.
Buying or selling electronics has never been easier with the help of Hitad.lk! We, at Hitad.lk, hear your needs and endeavour to provide you with the perfect listings of electronics; because we have listings for nearly anything! Search for your favourite electronic items for sale on Hitad.lk today!