Beggars cannot be choosers but political parties can choose the beggars
View(s):

The old adage goes 'beggars cannot be choosers' but when it comes to Sri Lankan politicians, even the goods in the begging bowl cannot be distributed without making sure there is a political advantage to them or to the party to which they belong to.

This petty state of the country's political class as the country undergoes the worst economic crisis since Independence emerged this week, when steps were taken to distribute Indian humanitarian assistance of relief packages to a selected number of beneficiaries in all districts of the country.

Allegations were levelled against certain political parties when it comes to selecting beneficiaries saying that supporters of political parties were selected by overlooking other deserving families.

In the upcountry areas, where plantation workers find it extremely difficult to put meals on the table, an influential political party was reported to have influenced the process of finalising the beneficiaries list with a significant number of their supporters. When government officials also buckle under political pressure, there is no hope for ordinary folks to demand justice.

In the North, it was on a different level where a special Indian grant of kerosene to fisherfolk on islands around the Jaffna peninsula was distributed in the office of a political party. When other fisherfolk protested about this to local government authorities with evidence, steps were taken immediately to change the venue.

For some political parties, it is similar to what they would be distributing ahead of elections to secure votes. The only difference was that it was not from their party funds or from their own pockets, but from a foreign country. One official attached to a political party confided to his colleague that they had a list of the names of the beneficiaries including those they recommended in case elections were around the corner in the near future.
---
Video shoot involving former Hambantota UC Chairman, his wife and Police
Since Police abuse is not something new in the country, many fear it is becoming more of the new normal psyche of many Sri Lankans. It is recalled how a New Zealander who was here on a tourist visa told how shocked she was to witness armed local Police officers walking in public. She said she was not comfortable seeing them with weapons and questioned the logic of deploying them to ensure peace and harmony.
Armed Police officers on the streets has long been a debate in many countries. The American Police are always armed. Sidearms, like pistols, have even become the new normal for the famous once unarmed British Bobby, but the longer version–the rifle–is still uncommon in most democracies.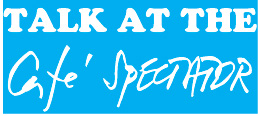 With increasing cases of Police excesses on civilians, most advanced countries have fitted Police officers with videocams (video cameras) to show evidence of unruly behaviour by the civilians and also to act as a deterrent to Police officers for using excess force on civilians. This week two cases of video evidence came to light in the case involving the former chairman of the Hambantota Urban Council and his wife. The Police were quick to release their version of events depicting the two civilians abusing two traffic constables with obscene words. Their video went viral. Needless to say, the short-edited footage was released by the Police to the public domain.
Since the material came from the Police directly, most electronic media, showed the footage editing some of the dialogue but social media platforms went ahead without any prior warning given to viewers making it viral content within hours. One social media user commented that would not have been the case if the Police withheld the video reportedly recorded by a Policeman.
Soon after the Police released the video, another video depicting the former chairman being manhandled by one of the Police officers–by grabbing him by his t-shirt–emerged on social media platforms as a counter version to Police video.That did not receive the coverage compared to the earlier one, particularly in the electronic media.
The interesting question noted was, who recorded the unedited version and released that as well. These showed two sides of the same story.
---
India defends its oil deals with Russia; refers to  European duplicity
India's External Affairs Minister S. Jaishankar defended Indian oil purchases from Russia amid the Ukraine war as criticism mounted that India too was supporting Russia in the war against Ukraine.
Currently, Sri Lanka depends heavily on the Indian credit line to import fuel and other essential items, as the country is also engaged in discussions to buy Russian oil directly, to meet the local demand.
The Indian Minister was speaking during an interview at the Globsec 2022 Forum at the Slovak capital of Bratislava where he was on an official visit.
"Europe has to grow out of the mindset that Europe's problems are the world's problems but the world's problems are not Europe's problems," he said, adding that the European view seemed to be that of "if it is you, it's yours (crisis). If it is me, it's ours."
Asked about India buying nine times the amount of Russian oil since last year, Dr Jaishankar said the Indian oil imports from Russia were from a "very low base", meaning that India imported much less previously. He also referred to how fresh European sanctions on Russian energy had been levied in such a way that the population of Europe would not be exposed to shocks.
Dr Jaishankar said: "If you (Europe) can be considerate of yourself, surely you can be considerate of other people. So if Europe says we have to manage it in a way that impact on my economy is not traumatic, that freedom or choice should exist for other people as well."
---
Basil exempted from "No Parking" rule; says people throw stones at trees that bear fruit
On Friday, former Finance Minister Basil Rajapaksa and businessman Thirukumar Nadesan were acquitted from the case filed against them on charges of misappropriating State funds in buying a property in Malwana.
Mr Rajapaksa is among the key figures who have been blamed widely for the disastrous mismanagement of the country's economy that has aggravated the prevailing economic crisis. He could not escape controversy even at the courthouse when some lawyers protested over the former minister's vehicle being allowed to park in front of the court despite a clear "No Parking" sign displayed there. Lawyers were heard asking how come an accused got to park cars where only lawyers were allowed to park theirs.
After his acquittal, Mr Rajapaksa was asked by waiting journalists whether the draft 21st Amendment to the Constitution, with its prohibition on dual citizens holding public office, was being used specifically to target him.
"pala athi rukata-ne ithin gal gahanne" (They will throw stones only at the tree bearing fruit), he quipped before leaving.
---
Postal staff ring alarm bells and get back to the bicycles
Many would have thought that the days of postmen pedaling bicycles for hours to deliver letters–even in remote villages, was a thing of the past. Motorcycles were provided to mailmen under state assistance in recent years. Not so. Due to the current economic crisis and fuel price hikes, many postmen have already switched back to bicycles. The familiar ring of the push-cycle bell rather than the toot of the motorcycle horn can be heard once again.
Nedalagamuwa post office staff member M. K. Mahesh said, like him, many postmen had been forced to make the switch to their mode of transport since they had to spend nearly half of their salaries on the fuel cost alone.
"Nowadays, we have to pedal around 15-20 kilometres a day to deliver letters and parcels. It is tiring work and most of the productive time is also spent on the road. How long can this go on?" asked Mahesh while, like everyone else, blaming government leaders who brought the country to its knees with many hardships for an ordinary state staffer like himself.
Like Mahesh, many state employees were working under tremendous difficulties in the state sector due to the skyrocketing cost of living and fuel price hikes in the recent months.
Meanwhile, a Mullaitivu District Secretariat official lamented about his plight of getting a mere Rs 2200 from his monthly salary after deductions to his bank loan and daily transport expenses from his home in Jaffna to Mullaitivu.
As a bleak future lies ahead of him, when it comes to the country's economic situation, the question remains as to how long the vulnerable groups and middle-class families could survive this continuing economic storm.
---
TNA MPs do not want Army security
Soon after the May 9 violence that targeted Parliamentarians, steps were taken to increase the security of MPs by attaching Army personnel to protect MPs in addition to the Ministerial Security Division (MSD) staff.
Most Tamil National Alliance (TNA) MPs wrote to the Speaker and relevant departments indicating they do not want military security and requested they be withdrawn immediately.
Even though Tamil MPs or their properties were not targeted in the recent violent incidents, the request not to have the Army for personal protection, according to party insiders, was to keep their slates clean in line with their political rhetoric of demanding demilitarisation and justice for alleged human rights violations during the Northern conflict of recent years.
Meanwhile, some of them were well aware that there had been growing criticism of them particularly from the youth, for failing to do anything noteworthy for people in the North and East.
One such MP declared to his personal assistant: "How can I go to political meetings and speak about past crimes committed by the Armed forces when they are providing security for me at the gate?"
Buying or selling electronics has never been easier with the help of Hitad.lk! We, at Hitad.lk, hear your needs and endeavour to provide you with the perfect listings of electronics; because we have listings for nearly anything! Search for your favourite electronic items for sale on Hitad.lk today!