A convenient illness
View(s):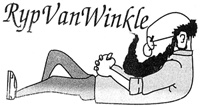 My dear Dumi,
I thought of writing to you this week because you are all over the news these days. One day, you were the head of a government institution. The very next day, you are again a convicted criminal. The wheels of justice turn in mysterious ways in this land like no other, as Basil too found out this week!
It is quite a coincidence that you fell ill on the same day the verdict against you was delivered. Your 'illness' seems to be closely related to the outcomes of your legal battles. Somehow, you also seem to be able to find doctors who readily certify you as being sick whenever the verdict goes against you.
When you were first accused of the murder of Bharatha Lakshman, you were always unwell and spent most of your time in hospital. Why, you were even flown to Singapore for treatment. After you were convicted, you complained of many ailments that required hospitalisation from time to time.
Somehow, Dumi, after Gota maama was elected to the top job and he decided to grant you a pardon shortly afterwards, you seemed to make a miraculous recovery. You were so hale and hearty then that he even appointed you to the top job in that important government agency dealing with housing!
You were of course lucky enough to have Gota maama as a friend. That friendship must have begun when you were the MP 'monitoring' his ministry when he was Defence Secretary. We remember how he rushed to make arrangements for you to be flown to Singapore after the shooting incident.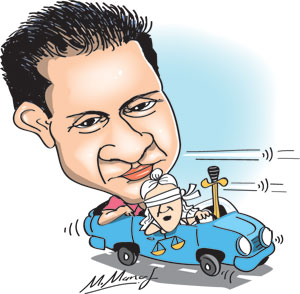 You and your family were very grateful. That is why the radio and television stations owned by them ran a campaign of their own to get Gota maama the top job. That is exactly what happened. He didn't disappoint, granting you that pardon which only he can give. After all, what are friends for?
All that has come undone because it has been ruled that this pardon needs to be 'suspended'. I blame that girl Hirunika for this. First, she goes to Gota maama's house and protests there, giving ideas for others to follow her example at Galle Face. Now, she seems to have upset all of your plans too.
Today, people see you as a die-hard 'pohottuwa' supporter. Few recall that you began your political journey in the Green Party, winning the highest preferences at a provincial council election. Ironically, your friend Hirunika started her career in her father's Blue Party but is now in the 'light' Green Party!
I heard the court decision to suspend your pardon and arrest you again being described as 'historic'. Apparently, that is because this is the first time a presidential pardon has been challenged in court. It is also the first time such a challenge has been allowed. You are certainly making history, Dumi!
We did think that granting pardons was what Presidents did, and that no one could do anything about it. JR pardoned Gonawela Sunil, and Sirima, Preme pardoned a female who helped Tiger terrorists, and Mahinda maama pardoned Milroy's wife, SB and even the Field Marshall. No one protested then.
We can blame Aiyo Sirisena who, as usual, messed it up. Six months before leaving office, he pardons Gnanasara hamuduruwo, which was a slap in the face for the judiciary. Then, he pardons the convicted murderer in the Royal Park murder just 10 days before leaving office. Naturally, people were furious.
It didn't take long for Gota maama to follow suit. He continued what Aiyo Sirisena began, pardoning the soldier who was convicted of killing eight civilians, including three children, in Jaffna just a few months after assuming office. He then waited for more than a year until he decided to pardon you.
I am no legal expert, but what the courts seem to be telling us is that, in granting you a pardon, Gota maama hasn't followed the proper procedure. He is supposed to get the advice of people such as the judge who heard your case, the Justice Minister and the Attorney General. It seems he didn't do so.
The courts last found fault with a big boss when they blamed Aiyo Sirisena for dissolving Parliament after installing Mahinda maama as PM, saying that was unconstitutional. There is a chance they may say what Gota maama did was unconstitutional too. That could make him liable for impeachment!
Still, if I were you, Dumi, I wouldn't blame Gota maama. As we have all realised, he is new to this job and seems to be clueless about fertiliser, foreign reserves, the IMF and now, even presidential pardons. I wonder what that whiz kid lawyer of his, Sabry, was doing while all this was happening?
Dumi, you will have to wait till the court makes a final decision. Unfortunately for you, I think your problem is not a priority for Gota maama right now. He has protestors at his doorstep, the Green Man as his PM, and people asking him to go home. He must be pardoned for forgetting about your pardon!
Yours truly,
Punchi Putha
PS: I am not sure what my final wish for you should be. I feel I should wish for you to 'get well soon'.  If that happens, you will have to return to custody in prison. Would you rather be sick and in hospital or be healthy and in prison? From what we have seen so far, it looks as if the choice is yours!