Only luxury vehicles welcome at the PM's office
View(s):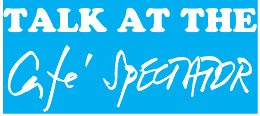 The guards at the Prime Minister's Office (PMO) have been so used to opening their gates for luxury vehicles to come in.
Last week when one of the old, somewhat clapped out vehicles drove up to the gate, the guards chose to ignore the vehicle assuming it was a vehicle which should not be allowed in.
The driver tooted the horn, and the guards looked out but did not respond. The second time the horn was tooted, again they ignored it. On the third time after the driver tooted the horn continuously one of the guards walked up and said permission could not be granted for vehicles to enter the premises.
It was then that the driver pointed out that the vehicle was carrying the Prime Minister's newly appointed secretary, Saman Ekanayake, to his office.
Mr. Ekanayake later asked the guards if entry into the PMO was based on the quality of the vehicle.
The secretary had chosen to use his own private vehicle these days in view of the fuel crisis instead of picking up the BMW or the Benz which had been allocated to him.
---
Gota should go home but we will still accept his Cabinet portfolios
Shortly after nine more Cabinet Ministers were sworn in on Friday, journalists were waiting for official photographs of the ceremony. But they found that two such photographs were missing–those of the two outspoken Samagi Jana Balawegaya (SJB) Parliamentarians, Harin Fernando and Manusha Nanayakkara. They secured the portfolios of Tourism and Land and Labour and Foreign Employment, respectively.
When contacted, the President's Media Division (PMD) told a journalist that photographs would be sent shortly. In the meantime, the duo had a media conference to brief journalists, with little success, to justify why they decided to join the Government despite being strong campaigners against President Gotabaya Rajapaksa.
One of them, Minister Harin Fernando, not so long ago declared in Parliament that he would wear a black shawl till his colleague Ranjan Ramanayake was released from prison and demanded justice for the Easter Sunday massacre victims through the 'Sir Fail' campaigns against President Rajapaksa.
He had more to say; while maintaining that President Gotabaya should still go home, he said he felt uneasy even looking at the President's face while taking his oath as a Cabinet Minister in front of him.
Mr Fernando said he looked away from the President when he took the letter of appointment.
Hours later, official photos of both one-time SJB Parliamentarians that were released by the PMD told a different story. The duo seemed to be excited about their new assignments as Cabinet Ministers under a President whom they had been demanding to go home weeks ago.
For meme creators and political satire artists, it was a field day as many creative design posters and memes were shared across social media platforms. One of them in particular caught the eyes of many and went viral. It was edited to include 'GoHomeGota' headbands in the MPs official photographs.
---
Sri Lanka's inevitable food crisis addressed at Friday's UN briefing
Sri Lanka's food situation was a topic which came up at the briefing at the United Nations office on Friday. A question was raised at the briefing.
The question posed was: "Sri Lanka's Prime Minister warned that there might be a food shortage in Sri Lanka while they have already got the economic crisis. Has Sri Lanka officially or… reached out for the United Nations for help? And what could the UN do for the people of Sri Lanka?
The spokesman responded: "I'm not aware of any official request for food assistance, but obviously, we are in touch with the authorities in Sri Lanka, and we will assist in whatever way we can.
He later said that the UN Resident Coordinator Hanaa Singer-Hamdy had met with Sri Lanka's Prime Minister and discussed international assistance for strengthening livelihoods and enhancing food security and nutrition in the country.
---
Long queues at sheds fuels new start up in the Moratuwa area
The current fuel crisis is being commercialised and people have already started creating new businesses.
People are spending their precious time in long queues for fuel and as a solution for this matter, a group of people in Moratuwa have started queuing up at fuel stations by taking a commission to pump fuel for relevant vehicles.
A team of three members started the business a week ago, and recently posted about it on Facebook.
"We are only queuing up to obtain fuel. We are not standing in domestic gas queues because we do not know the exact time gas cylinders arrive to the shops," said Bandula de Silva, the owner of the new startup. He was a tour guide for more than forty years.
He said some people had phoned him and were willing to pay Rs. 5000 for him to stand in the gas queues.
"We are not able to handle staying in the gas queues. If a customer gives me the vehicle, I will drive it to the fuel station, wait in the queue and obtain fuel for them. Customers have to give me Rs. 10,000 cash; Rs. 8000 is to pump the fuel and Rs. 2000 is my commission," he said.
Waiting in the queue and pumping fuel for others vehicles is currently happening only in the Moratuwa, Katubedda and Ratmalana areas.
---
Ranil says tourists who want to have an "exciting time" can come to Lanka
Prime Minister Ranil Wickremesinghe was on air on Thursday's Sky News programme where he detailed what factors led to the current state of the country's economy and future challenges that lie ahead in coming months.
One of the challenges the Premier pointed out was the imminent food crisis by August this year, amid conflict in Europe due to the Ukrainian war, which resulted in the rising oil and wheat flour prices, as Russia is the third-largest exporter of wheat globally.
The focus turned towards the country's tourism industry which was under immense stress due to an ongoing shortage of essential items and recent unrest in Colombo. However, when asked whether it was safe for foreign tourists to visit Sri Lanka considering the current context, the Premier responded with a bit of sarcasm.
"Those who want to have an exciting time would come here, maybe they could even take part in the demonstrations. They could hold placards which tell the President of Sri Lanka to go home or they could ask the Prime Minister to go home. All that are options available," Prime Minister Wickremesinghe said.
Taken aback by the light response, the journalist had to say to the Premier again that it was a genuine question for which the Prime Minister then turned serious and said it was understandable why tourists would prefer not to visit the country considering the current situation of the country.
With fresh security warnings dispatched by foreign embassies in Colombo shortly after the unrest on May 9, many tourist reservations were cancelled this week and most of them were redirected to either the Maldives or Indian states for leisure time.
---
Pro-SLPP supporters hitch ride back home in a hearse
The ugly scenes that were orchestrated by some groups with vested interests from both sides of political fronts on May 9 in Colombo showed that even basic human decency is a long shot for many Sri Lankans despite being a nation with a high literacy rate.
This is the story of four Government supporters, who came to Colombo from Nittambuwa to show their support to former Prime Minister Mahinda Rajapaksa, and the ordeal they had to undergo due to violent retaliation from 'peaceful' anti-Government protesters.
Four of them were among those who were pushed into the highly polluted shallow Beira lake by anti-Government protesters and were forced to remain there for hours as a punishment until it was dark.
Thereafter, they approached Temple Trees, the Prime Minister's official residence, for assistance to reach their homes. But the city was on fire as protesters went berserk with retaliatory attacks.
Finally, they managed to get hold of an undertaker attached to a funeral parlour. But he was on his way to deliver the coffin for a funeral in one of Colombo's suburbs. With no other alternative choice available to go home, the four of them got into the parlour vehicle and travelled with the coffin.
---
CWC asks Indian Fin Min for emergency power transmission cable
It is no secret that whoever takes the highest office in the country, it has become a custom to make sure their maiden 'trip' is to neighbouring India for many political and bilateral reasons.
It has been said that the tradition has been for VVIPs to first pay a visit to the sacred Temple of the Tooth in Kandy, and then to New Delhi. For some, like Ceylon Workers Congress (CWC) leaders who maintain close links with India due to strong cultural and social roots there, frequent visits across the Palk Strait are usual.
A three-member CWC delegation was in New Delhi this week with an appointment to meet India's Finance Minister Nirmala Sitharaman. Finally, they secured a brief time window to have an audience with the Minister amid her busy schedule as the Indian economy is also feeling the heat of inflation and criticisms from the Opposition alleging mismanagement of economic affairs.
At the end of the brief meeting, the delegation led by CWC General Secretary Jeevan Thondaman handed over a two-page document seeking Indian assistance due to the unprecedented economic crisis Sri Lanka was witnessing.
Among the seven requests, one was to exempt duty on imports of essential food items considering the imminent food crisis in Sri Lanka in the coming months. But one caught the attention of many in political circles.
The party requested India to establish a power transmission cable from India to Sri Lanka on an emergency basis for non-stop power supply under the low power tariffs which exist in Sri Lanka.
"This will help the industries to continue their service uninterrupted which is a key factor in stabilising the economy and also to support the health sector," the document stated.
Even though similar 'proposals' emerged from India in recent times following the energy crisis, this was the first time a political party made a formal request to an Indian Minister to give serious thought to it.
This came in the wake of India itself experiencing a severe energy crisis in recent weeks due to heatwaves and delays in coal supplies which resulted in nearly ten-hour power outages in some states including Tamil Nadu.
Hearing the request, one veteran upcountry politician asked, "whose interests this proposal serves, let alone thousands of plantation workers who are still languishing in ten feet long 'line houses' for decades without running water or electricity?"
---
The SJB is getting a taste of its own bitter medicine, quips a wag
When it comes to crossovers, there is a popular adage in political circles: "It is like a saloon door, anyone can come or go as they wish." What matters is interests only, not principles. Since most political parties represented in Parliament lack any party principles when it comes to crossovers, it seems even the main Opposition Samagi Jana Balwegaya (SJB), too, is no different.
Last week, four Muslim MPs who extended their support to the Government by voting for the 20th Amendment in 2020, though they were part of the SJB alliance, 'returned home' after a brief honeymoon with the Government side.
MPs Ishak Rahman, H. M. M. Haris, M. S. Thowfeek and Faizal Cassim met Opposition Leader Sajith Premadasa last week at the Opposition Leader's office and rejoined the party.  When they crossed over ahead of the passage of the 20th Amendment, the SJB did not sack them at that time–this allowed them to return. But the party took swift action when another two members–MPs Harin Fernando and Manusha Nanayakkara–crossed over this week after accepting Cabinet portfolios. They were promptly suspended from party membership, within 24 hours, and were subjected to disciplinary action.
An SJB frontliner blasted the duo calling them "frogs" jumping from one side to the other. He said it was high time to formulate tough laws similar to anti-defection laws to prevent politicians from taking the people for a ride while claiming to be elected representatives. But a wag responded saying the SJB itself is a party that jumped ship from another party and was now tasting its own bitter medicine.
Buying or selling electronics has never been easier with the help of Hitad.lk! We, at Hitad.lk, hear your needs and endeavour to provide you with the perfect listings of electronics; because we have listings for nearly anything! Search for your favourite electronic items for sale on Hitad.lk today!