Ceylon Chamber meets party leaders to discuss Sri Lanka crisis
View(s):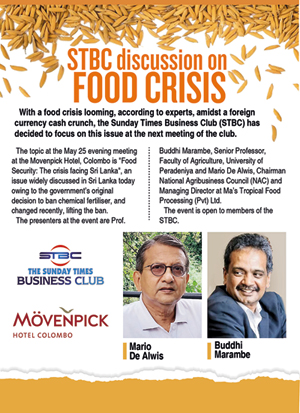 The Ceylon Chamber of Commerce (CCC) officials met with the leaders of several key political parties this week to discuss the serious economic and political challenges faced by the country.
Among the leaders met were Sajith Premadasa – Leader of the Opposition and SJB, Anura Kumara Dissanayake – Leader of the JVP, M. A. Sumanthiran – Leader of the TNA and Rauf Hakeem – Leader of the SLMC along with many other parliamentarians from these parties, the chamber said in a media release.
During the detailed discussions that took place at these meetings held separately, the CCC described the rapidly deteriorating condition of the economy and business environment and requested the political parties to work together with the interim government to address the key economic challenges which could easily take the country towards a humanitarian crisis if not resolved soon. The chamber emphasised the importance of having a stable government in place to finalise the staff level agreement with the IMF and to appoint financial and legal advisors to proceed with the debt restructuring process.
"All the political party delegations led by their respective leaders explained to the CCC their inability to join the new government and accept ministerial portfolios due to the manner in which the new Prime Minister was appointed. However, heeding the chamber's request, all of them offered their fullest support and cooperation towards any positive actions the interim government takes to deal with economic issues and provide relief to the people. The political parties reiterated that the only way forward is to call for early elections so that the people's mandate can clearly be represented in the legislature as the people have lost confidence in the current parliament. However, they agreed to wait for a certain period during which the economy can be stabilised to some extent before elections are held," the chamber said.
Earlier the chamber also met Maithripala Sirisena, Leader of the SLFP along with several other parliamentarians from that party and urged them to support the formation of an interim national government.
The chamber was represented by Vish Govindasamy, Chairman; Duminda Hulangamuwa, Vice Chairman; Krishan Balendra, Deputy Vice Chairman, other board members and several past chairpersons and the CEO.
Hitad.lk has you covered with quality used or brand new cars for sale that are budget friendly yet reliable! Now is the time to sell your old ride for something more attractive to today's modern automotive market demands. Browse through our selection of affordable options now on Hitad.lk before deciding on what will work best for you!