As ''Go Home Rajapaksas'' protests grow, Namal tweets about different agendas
View(s):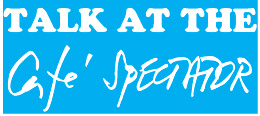 With the Government plunging from one crisis to another and calls for "Go Home Gota" and "Go Home Rajapaksas" increasing each day, pressure keeps piling on Sri Lanka's first family.
No doubt conscious of the groundswell of anger against the Rajapaksas, one-time Sports Minister Namal Rajapaksa has been going to great lengths to position himself as a moderate within the Government.
The young MP is trying hard to do this on Twitter, where he has a large following and actively engages with his followers. On April 19, after Police fired on protesters in Rambukkana, he took to the platform to call for restraint. "Whichever side we are on, we must all agree that violence is not the way to solve anything! Our country has seen enough! We must protect peace at all costs! I urge authorities & protestors alike to not give into violence & stop this escalating any further!"
On April 21, he tweeted about constitutional amendments: "At a time when strong solutions are sought, constitutional amendments are considered. Pres GR has shown interest in a new constitution while OL @sajithpremadasa has proposed to abolish executive presidency. Parties must now look at administration changes as well for a way fwd."
Young Mr Rajapaksa also weighed in on the ongoing protests, saying on April 27, "A section of the gen. public are busy protesting against the Govt. The opposition is busy organising a protest march. The ruling coalition is divided & trying to create a majority, while the country is suffering! Are we truly addressing the issues at hand or busy with different agendas?"
The next day, he took to Twitter in support of an interim all party government and to criticise members of his own party who want to continue an SLPP government: "To form an interim all party Govt. all main parties have to come together & be represented to form the Govt for the stipulated period. Having two fractions of the @PodujanaParty come together to form the Govt again will only extend the already existing coalition!" he said.
On Friday, Mr Rajapaksa even changed his profile photo on Twitter to a cartoon version of himself influenced by the popular Japanese animation style known as Anime. The Twitter community though, is mostly unimpressed. It is no secret that Namal has presidential ambitions and is being groomed for the role. They claim this is a desperate attempt to appeal to the people, especially younger voters, at a time those chances appear to diminish by the day given the anger against all Rajapaksas.
---
S. W. R. D. blindfolded at Galle Face revolt
On Friday, when the continuous protest at GotaGoGama at Galle Face marked three weeks, protesters blindfolded the statue of late Prime Minister and Sri Lanka Freedom Party (SLFP) founder S.W.R.D. Bandaranaike at the site.
Aside from blindfolding it with a black cloth, protesters also placed a large billboard at the foot of the statue with the words "Wake Up" written in Sinhala, Tamil and English.
This was after party leader former President Maithripala Sirisena held talks with President Gotabaya Rajapaksa and later announced that the talks were successful as the President had agreed to form an interim government.
---
Paper shortage severely affects state bodies
In state institutions the paper shortage is so severe these days to the extent that even certified copies of official documents to the people are rationed and restricted.
Divisional Secretariats across the island received a directive from the Treasury this week to sharply reduce the expenditure on paper by adopting digital methods like email correspondence among staff when circulating official directives.  Not only that, the distribution of certified documents such as marriage certificates, birth certificates and other personal documents has been restricted to only one copy for each person. For example, one needs to pay Rs. 110 to get a copy of the birth certificate and they can only obtain one copy.
State departments were not the only ones restricting paper usage. Even the Ceylon Electricity Board (CEB) was forced to print monthly electricity bills on the back page of previous bills. Some users from Jaffna said they were given a note indicating the number of units utilised to make the payments in the absence of available paper to print bills.
Amid all this, the Consumer Affairs Authority issued a directive through a gazette notification saying all traders, manufacturers and store owners must possess a receipt or invoice for goods in their possession with the name and address of the supplier, purchase date, price, type of goods, quantity and batch. The directive came to effect on April 27.
One concerned citizen asked since most of the traders and manufacturers are not issuing receipts anymore due to the paper shortage nowadays, they are wondering how the CAA directive will be implemented.
---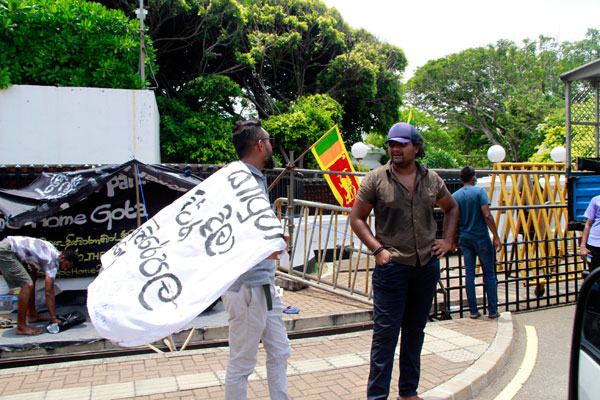 Protesters outside PM's official residence call for Mahinda to go home
Authorities at Temple Trees, the official residence of Prime Minister Mahinda Rajapaksa, are playing pirith non-stop on high volume in an effort to drown out chants from protesters who have set up camp outside its entrance along the Galle Road in Kollupitiya.
Police also parked buses and trucks along the pavement to hinder protesters. This has resulted in pedestrians having to walk along the main road. On Friday, protesters alleged that one of their number was beaten by Police after he objected to Police tearing down banners they had hung from the vehicles on the pavement.
---
Brawl between angry villagers and Pillayan supporters
Angry villagers confronted newly appointed State Minister Sivanesathurai Chandrakanthan alias "Pillayan" in Vakarai on Friday, when he came to inaugurate an aquaculture project in the area.
The villagers claimed that the project would only benefit some people and posed a threat to fishing in the area. At one point, the situation escalated to a mass brawl where blows were exchanged between the villagers and Mr Pillayan's associates.
The Police had to intervene to bring the situation under control and the state minister was forced to leave the location.
---
Tamil Nadu's BJP leader to take part in CWC May Day meeting
The Tamil Nadu Bharatiya Janata Party Leader K. Annamalai is to take part in the May Day rally of the Ceylon Workers Congress (CWC) today. He was invited by CWC Leader Senthil Thondaman during his recent visit to India.
The BJP in Tamil Nadu is moving to divide the dominance of Dravidian political parties in the southern Indian state in recent times since Prime Minister Narendra Modi came to power. Despite the Hindutva ideology led-nationalist party establishing itself with electoral victories in other Indian states, it is yet to break through in Tamil Nadu and Communist led Kerala and West Bengal.
---
Cops follow politicos footsteps; fall sick instead of going to jail
It is no secret that when there is a high profile politician arrest to be made, that particular person 'suddenly' falls sick and admits himself to a private hospital as a last attempt to delay the arrest. The latest to join the club are the Police officers.
Following the Criminal Investigation Department's (CID) inquiry, the Kegalle Magistrate Court directed the Police to arrest the senior Police officer who issued the order to open fire and all other Police officials involved in the Rambukkana incident.
A day before the Court issued the arrest order, Kegalle Senior Police Superintendent K. B. Keerthiratne admitted himself to the Narehenpita Police hospital claiming he was suffering from continuous vomiting.
Meanwhile, another six Police constables who were involved in the shooting too were admitted to the Kundasale Police hospital saying they were suffering from multiple illnesses.
On Friday, SSP Keerthiratne was arrested and remanded until May 6 while three constables were detained until May 13. All the arrested Police officials are yet to be discharged from the hospitals and to be sent to prisons.
Buying or selling electronics has never been easier with the help of Hitad.lk! We, at Hitad.lk, hear your needs and endeavour to provide you with the perfect listings of electronics; because we have listings for nearly anything! Search for your favourite electronic items for sale on Hitad.lk today!