Grade 5 Scholarship Exam: Alleged injustice to students being probed, says Exams chief
By Renishka Fernando
View(s):
Three separate inquiries are being carried out into parents' complaints that student who sat the recent Grade 5 Scholarship Exam at three centres in Galle, Welimada and Galgamuwa were given the papers late, had to handed them over early and were not allocated extra time to tackle the answers.
Two investigations by the zonal and provincial education offices are being carried out on the instructions of the Education Minister and the Ministry Secretary. The Examinations Department has also started a separate investigation by a committee which is now evaluating papers from the three centres.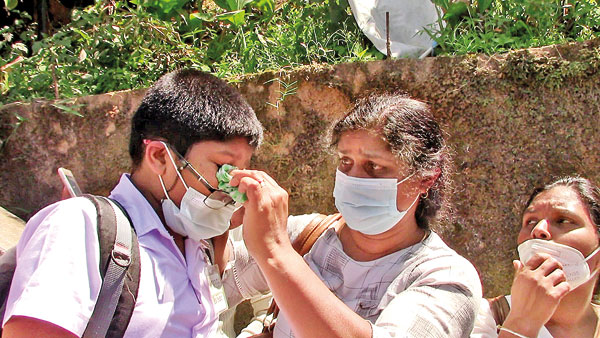 Nearly 341,000 candidates sat the exam on January 22 at 2,943 centres. Examinations Commissioner General L.M.D. Dharmasena said he came to know of the complaints while watching the evening news. The Department did not receive written complaints, yet i launched an investigation following the news reports, he said."We will be able to determine if students did not answer a question because the paper was distributed late and collected early or if students were not able to answer questions," Mr Dharmasena said. "We are on the side of the students and we want to ensure fairness to them."
The department's priority was the students and not invigilators, he said, underscoring the importance of the department being seen as credible. Action would be taken if anyone was found guilty, he said, adding that such incidents damaged the reputation of the department that had worked hard to ensure fair examinations. "It is my duty to ensure that things happen in the correct way," he stressed.
A staff of 40,000 teachers and principals helped with invigilation. Among them were 600 Examinations Department employees.
They were given rules, regulations and instructions to ensure a smooth process. The exams were held in the midst of a pandemic, with special provisions for COVID positive students, Mr Dharmasena, said, adding that these efforts must be commended.
"The scholarship paper is a competency assessment, you can't memorise and answer it," he said, adding that it is generally hard. However, despite the standard of the paper, the scholarships and vacancies available for students will remain unchanged, Mr Dharmasena noted.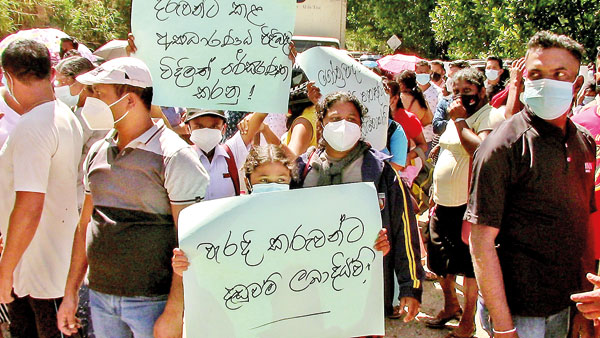 Meanwhile, several questions in the scholarship exam paper which were considered difficult were published online on social media sites. The Public Examination Act 25 of 1968 and Gazette No. 1668 of August 20, 2010, prohibit question papers or any part of a paper from being published without the permission of the Commissioner-General.
Mr Dharmasena has made a complaint to the police along with links to the videos and posts. The CID is investigating.
The best way to say that you found the home of your dreams is by finding it on Hitad.lk. We have listings for apartments for sale or rent in Sri Lanka, no matter what locale you're looking for! Whether you live in Colombo, Galle, Kandy, Matara, Jaffna and more - we've got them all!