Science exhibition by Dharmasena Attygalle Balika Vidyalaya
View(s):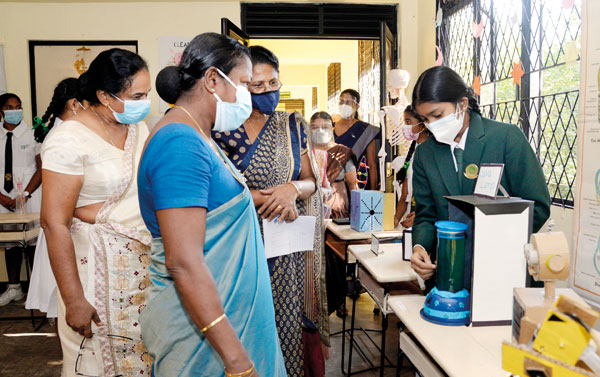 A science exhibition organised by the Dharmasena Attygalle Balika Vidyalaya in Piliyandala was held on Friday at the school premises.
The chief guest for the event was Piliyandala Education Zone Inservice Science  Advisor Champa Muthumala. The school's Principal W.G. Thakshila Kalyani and Vice Principal U.D. Sunila Ranjani were also present at the opening of the event (see also page 10). Pic by Indika Handuwala.
HitAd.lk is the best and biggest mobile phone market in Sri Lanka, and we guarantee you will find what you need here from our extensive listing of mobile phones for sale in Sri Lanka. Whether it's a budget-priced smartphone for communication, or higher end features with advanced connectivity, there are many different options from which to choose from on our site!