Choose your unique path with UGC-approved International Economics and Finance Degree at RIC
View(s):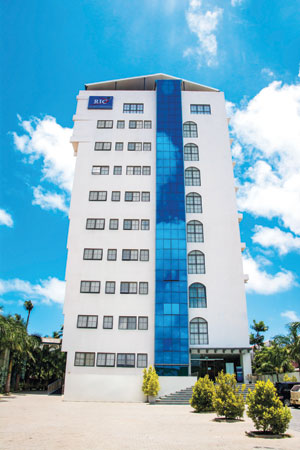 For over 30 years, Royal Institute of Colombo (RIC) has held its unparalleled reputation in providing University of London (UoL) Degrees with academic direction from the London School of Economics and Political Science (LSE). With this expertise, RIC provides you the unique opportunity to pursue UGC/MoHE approved Bachelor of Business (Honours) in International Economics and Finance, which is equivalent to the standard of the BSc Economics and Finance degree of UoL, at a much affordable cost.
What is unique about this degree at RIC?
The four-year degree course will give you practical insights and in-depth understanding of the economic, trade, financial, political, and other forces that have driven the processes of economic globalisation and integration. In addition to Economics and Finance related courses, students have the opportunity to study the basics of a foreign language (Chinese/French) over two semesters, providing a distinct advantage over other graduates. The degree entails mandatory internship and independent research study that gives a unique experience in conducting research independently as it is the most preferred entry level qualification by employers in the present competitive field.
What financial support
will you receive?
RIC provides up to 50% academic scholarships to the outstanding students based on their A-Level results to support them in pursuing this globally demanding degree programme in the field of Economics and Finance. Additionally, RIC works in close collaboration with the MoHE to accept candidates who receive the government's Interest Free Loan Scheme that extends financial support to eligible students in achieving their higher education aspirations.
What career opportunities
will you get?
Whether you are looking for a lucrative career in Sri Lanka or foreign countries, the International Economics and Finance Degree will prepare you to pursue careers in government agencies, industry associations, financial institutions, multinational corporations, economic consulting firms, think tanks, and non-governmental organisations. The RIC Graduate Outcome Survey 2020 showed that 89% of RIC graduates are directly employed in the field related to their degree. Hence, RIC graduates are career-ready to make their smooth transition into the industry with a higher rate of employability.
Why choose RIC to pursue this degree?
RIC has produced successful graduates who have taken up Economics in their undergraduate study and gone on to pursue further studies at world class universities, such as Harvard University. Many of them also hold strong leadership positions in business, academia, government, and consulting firms who have been successfully contributing to solve real problems of the global economy. Every year, our students are recognized as World Toppers, Academic Achievers and Three-country Prize Winners by the University of London, which undoubtedly shows the calibre of RIC in producing graduates in the Economics field. The new UGC-approved International Economics and Finance programme is very similar to the BSc Economics and Finance Degree of UoL that we offer at RIC in terms of course content, curriculum and lecture delivery.
Hence, we welcome you to pursue a globally recognised degree in a safe and secure environment that ensures uninterrupted learning for you to complete the degree within stipulated timeframe. Choose your ideal destination today to experience the world-class education at a much affordable cost.
Contact: 0777774628
HitAd.lk is the best and biggest mobile phone market in Sri Lanka, and we guarantee you will find what you need here from our extensive listing of mobile phones for sale in Sri Lanka. Whether it's a budget-priced smartphone for communication, or higher end features with advanced connectivity, there are many different options from which to choose from on our site!