A story capturing the societal changes in Sabaragamuwa
By Susitha Fernando
'Manikkawatha'
View(s):
'Manikkawatha', based on award winning Mahinda Prasad Masimbula's novel under the same title made into a teleplay by Sudath Rohana is now being telecast every weekend on Saturday and Sunday at 8.30 pm on ITN channel.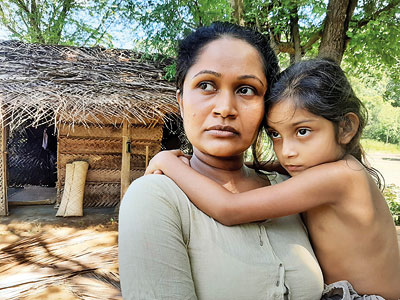 Made based on extensive research on history, culture, civilization, language and many more, 'Manikkawatha' (loosely translated as 'The tale of Gems) is set in 1880s Sabaragamuwa province in Sri Lanka. The teleplay discusses some of the toughest fights fought by a group of Sri Lankans during the period during which societies have not developed and people solely depended on the cultivation they did.
The teledrama revolves around young farmer Ketihamy and his young wife Pichchi who are exiled to Atakalan Korale from Kolonna Korale on a punishment by Maduwanwela Dissawe. The young couple walks through the thick forest and the first human being they come across is Hathirihan Rala, who volunteers to help the  young couple. They start a new life cultivating a chena. Pichchi gets pregnant and Hathirihan Rala who comes to help the delivery gets caught to a flood and killed.
Pichchi and Ketihamy courageously face life but unfortunately their first child Gunadari gets caught to a leopard and she loses her sight. Their second child is Dhavith. Hardworking Ketihamy extends his cultivation to a massive paddy field but on the orders of Walawwa, it is distributed among other people. Even though Ketihamy and Pichchi tolerate the unfair decision by those in power, their blind daughter Gunadari is severely shatters with the turn of events. But Ketihamy courageously builds an entire village becoming a father to several generations. By 1950 the entire society of Sabaragamuwa changes and paddy fields that were created by Ketihamy becomes gem mining grounds and people are attracted to easy ways of earning money by gem mining. But it is not everyone that follows this trend. There are exceptions from Ketihamy's generation itself.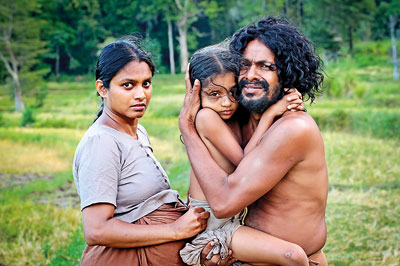 It is this societal change in a part of Sri Lanka that is captured by Sudath Rohana in his newest teledrama 'Manikkawatha'.
Produced by Fahim Mawjood, the screenplay is written by Mahinda Prasad Masimbula, camera of 'Manikkawatha' is handled by Thusitha Anuradha and edited by Jagath Weeratunga. Colour grading by Praveen Jayaratne, the teledrama's art direction is by Piyatissa Akuramboda and make up by Naradha Thotagamuwa. Assistant direction by Chaminda Uduwela and Niroshan Edirimanna, lyrics penned by Rathnasri Wijesinghe, and poetry recital by Lenin Saman and Nilakshi Helapitiya and to the music of Navaratne Gamage  playback  songs are sung by Sunil Edirisinghe and Abhisheka Wimalaweera.
Production coordinated by Deepthi Wijetunga, the teledrama is presented by Independent Television Network (ITN).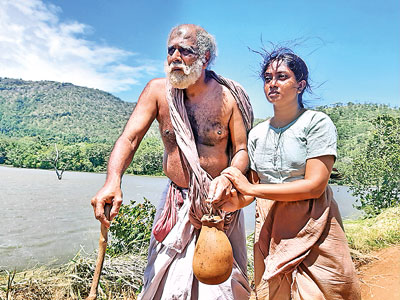 Searching for that next furry family member but couldn't find one in your area? Hitad.lk has the solution with our extensive listings of dogs for sale in Sri Lanka!