Hapugala National School student wins national gold medal for innovation
View(s):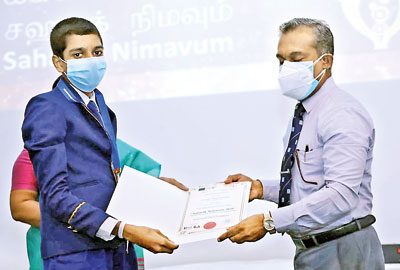 A student from Hapugala National School Rusiru Prabath was the winner of the gold medal for innovations at a national competition held recently. He produced an improved automatic tap which helps to disinfect and dry your hands. The tap is currently used at the dental faculty of the Karapitiya Teaching Hospital and the University of Matara which was established in 2014 under the University of Vocational Technology.  (Sirangika Lokukarawita)
HitAd.lk is the best and biggest mobile phone market in Sri Lanka, and we guarantee you will find what you need here from our extensive listing of mobile phones for sale in Sri Lanka. Whether it's a budget-priced smartphone for communication, or higher end features with advanced connectivity, there are many different options from which to choose from on our site!