GISM Campus: the culturally and intellectually stimulating learning environment
View(s):

About GISM Campus

The Graduate Institute of Science and Management, which is founded by Prof. Dr. G. G. Senaratne, is a leading higher education institute that offers numerousinternationally recognised job-oriented Degree pathway programmes in Engineering and Computing, Built Environment, Life Sciences, and Business.

Each department offers a unique range of degree programmes and graduate diplomas for both Sri Lankan and foreign students.

The aim of GISM Campus

The main objective of GISM Campus is to provide students with world-class higher educational qualifications from reputed countries such as New Zealand and the UK at an affordable price.It is achieved by providing students with a stimulating cultural and intellectual environment in which scholarship and creativity can coexist.

Why should students choose GISM Campus?

Earn world-class degrees from reputed universities

GISM Campus is the education and research partner in Sri Lanka to the prestigious Massey University in New Zealand.

Students are guaranteed a place at an overseas university including Massey or Edinburgh Napier University to continue their studies, and pursue a career in their respective field of study upon completing their degree. Students can rely on GISM to provide full overseas transfer facilities as well as assistance with the visa application procedure.

Students who excel in their academic subjects are eligible for scholarships offered by both GISM and partner universities. Such opportunities are unique to GISM Campus as it is affiliated to New Zealand Massey University that is ranked in the top 300 in the world for its academic reputation.Furthermore, Massey University has earnedthe AACSB accreditation, demonstrating its dedication to upholding globally recognized standards in teaching, research, curriculum development, and learner success. Therefore, graduates from Massey University are well-recognized worldwide.

State-of-the-Art Facilities and other benefits

Students at GISM Campus and Massey University have access to the latest techniques and equipment, allowing them to confidently meet academic and industry requirements.

The panel of lecturers consists of distinguished academics and industry professionals who have experience in both local and foreign teaching and research. The pathway programmes are designed to be flexible so that students may select their specialisation upon entering the relevant overseas university.Additionally, students have the option of pursuing two degrees.

Available courses –
Degree Pathway Programmes

Direct Entry from A/L's or through Foundational Programmes for O/L's students  Students who have G.C.E. A/L (Local or London) can enter directly and those who have G.C.E Ordinary Level Examination may follow one year foundational programmes relevant to the streams of Mathematics, Commerce, Science, and Arts.

They are required to sit for a placement test and obtain a B average to be eligible to follow the courses. Upon completing the foundational programme, they may pursue a Degree Pathway programme of their choice.

The prerequisite for admission is either Local or London Advanced Level Certification. Students will have to face both an interview and a placement test to pursue any degree pathway programme at GISM.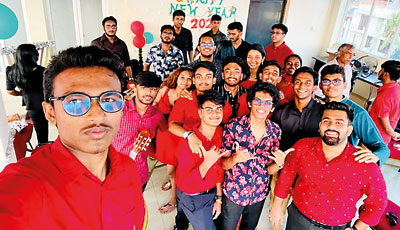 The Departments of Engineering and Computing, Built Environment, Life Sciences, and Business offer over thirty different Bachelor's Degree programmes, Master's Degree programmes, and Postgraduate Diplomas.
Students also receive industrial training, which equips them with the necessary knowledge and skillsetto navigate through extremely competitive work environments.
New Academic Programmes for 2022
GISM in partnership with Massey University offers Postgraduate Diploma Programmes including Master of Construction and Master of Science in Biological Science in an attempt to bridge the gap between Sri Lanka's social, cultural and academic environmentsand those of developed nations.  Apart from their majors, students will also have lessons in Communication skill development and real-world problem solving. Students those who are expected to transfer to relevant overseas University to earn Masters qualification  cancomplete GISM one year Postgraduate Diploma Programme of their choice and proceed to the overseas university.
All programmes are job-oriented and would prepare students to pursue a career that pays well and are in high demand in the global job market.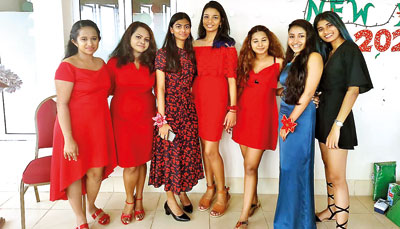 Contact Details
Visit www.gism.lk or contact
GISM Campus via email
info@gism.lk or +94 (0)778897125 (Hot Line),
+94 (0)11 2820810 for more information.
- KavishiGunawardena
HitAd.lk is the best and biggest mobile phone market in Sri Lanka, and we guarantee you will find what you need here from our extensive listing of mobile phones for sale in Sri Lanka. Whether it's a budget-priced smartphone for communication, or higher end features with advanced connectivity, there are many different options from which to choose from on our site!