Appreciations
View(s):

Erudite monk and role model

Ven THALALLE SRI MAHINDA NAYAKA THERA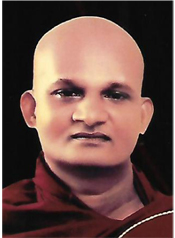 The Most Ven. late Thalalle Sri Mahinda Nayaka Thera,
Chief incumbent Sri Jayasekararamaya, Kuppiyawatte Colombo.
Passed away untimely at sixty six after a brief illness,
Peacefully breathed Thera's last undisturbed consciousness.
Born in 1954 March 14th, fortunate sixth of ten siblings,
Hettiarachchige Wilbert Silva 'n W.H. Karunawathi, parents loving.
In Uva Province Bibile, birthplace pleasant village Nannapuraya,
According to his horoscope named Hettiarachchilage Karunaratna.
Twelve year tender Karunaratna ordained, Thalalle Mahinda,
In 1966 May 25th Ordination conducted by most Ven. Thera Thalalle Dhammananda.
Shortly his second home became Kuppiyawatta Sri Jayasekararamaya,
Proved his mettle in talents 'n abilities not only as a samanera.
Higher ordination in 1974 June 7th at Udakukbepa Seemamalaka,
Under meticulous guidance of Professor Kosgoda Dhammawansa Thera.
Erudite most Ven. Thalalle Dhammananda his eminent preceptor
In 1977 completed Thripitaka degree with honours, proud his mentor.
Academic  qualifications acquired from highest seat of Buddhist education,
At Maligakanda Vidyodaya under proficient preceptor's supervision.
After Upasampada together with chief incumbent Nayaka Thero worked tirelessly,
Despite busy schedule for welfare of the idling Buddhist community.
In 1977 highly revered Thalalle Dhammananda Thera passed away,
Unanimously Thalalle Sri Mahinda Thera appointed Viharadhipathi sans a say.
Brother colleagues Rajawatte Vappa Thera, Ven. Mapalane Shantha Thera in unison,
Supported newly appointed Nayaka Thera in temple duties, with great vision.
Nearly twenty Bhikkhu students, Thalalle Dhamma Deva Thera in seniority,
Unforgettable Dikwelle Sugathawansa Thera's farsighted vision in priority.
Non-violence prevalent in words, ways, transparent integrity.
Never sought self-aggrandizement, excellent role model, in sanctity.
Absorbed in developments to temple retain prestigious recognition
Served to safeguard temple spiritual oasis sans discrimination.
Our noble late prelate by myriad meritorious deeds in Sansara
May Sri Mahinda Nayaka Thera attain Supreme Bliss Nirvana.
Kumari Kumarasinghe Tennakoon
---
Goodbye to you, our trusted friend
THARANGANIE WEERASENA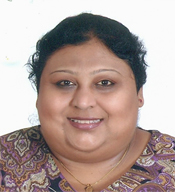 It is hard to say goodbye to a childhood friend and classmate – someone of your age, who knew what you meant when you talk about the old schooldays, school mates, teachers and all the old stories. It is very hard when a death is unexpected – a cruel blow of the global pandemic and a death which took place when no-one expected it.
We knew Tharanganie Weerasena when we were all students at Ladies' College, starting from the age of five. "Tharanganie was known to many people, and she helped many – selflessly, often without anyone knowing about it. And she had done so all her life – her kindness and empathy were part of her personality from school days," remembers Shalini.
Another friend remembers her kindness when she was ill, foretelling Tharanganie's eventual calling. "When I was in the hostel, I was terribly anaemic and fainting all the time. I would meet Tharanganie at the tuck shop when I was just hanging around, eyeing the eclairs and sausage rolls; certainly, truckloads more edible than the gourmet hostel delights that were dished out to us. Every time I bumped into her, she would insist on buying me something – not just one thing but many things: 'You need to eat properly,' she would say. She never let me feel awkward or embarrassed about any of this. She only asked one thing of me – that I would not talk about it. The smile on her face when she did this is something I will never forget. I hadn't  met her for many years, but she kept in touch with me on Facebook and never failed to wish me on my birthday- or comment on my posts. I will miss her.'
Anupa remembers that both Tharanganie and she were foodies and almost all her memories of Tharanganie are intertwined with food. "She loved my grandmother's cooking. After we left school, she would reminisce about how she waited for me to share my lunch with her. I am deeply saddened and shocked by your untimely departure, dear friend. Your caring, cheerful spirit was an inspiration and will continue to live with us."
Friends remember Tharanganie being very unpretentious – she did not care about status or wealth or class. She was also very comfortable in her skin – from her childhood she was a strong, confident person and never seemed to doubt anything about herself. She had a great sense of humour and while she could be blunt, she would also take a joke really well or sometimes put some of the rowdier among us, in our place. She never seemed to hold a grudge or angry thought – her heart was pure and true, and it was reflected in her friendships and relationships.
She was a high achiever – something we never really had time to acknowledge or celebrate fully. What we didn't know (and what she didn't really publicise) is that when she graduated from the Medical Faculty, University of Colombo as a qualified pharmacist in 1995 – she came first in the island and her pass mark has not been surpassed since. She also lectured at the Medical Faculty Colombo as a visiting lecturer but did not continue because of her desire to concentrate on the pharmacy and help people.
Tharanganie had a 25-year career as a pharmacist, a career that started when she established Colpetty Pharmacy, making Tharanganie the youngest person to own a pharmacy in Sri Lanka. She had said how hard it was in the beginning, with 12-hour days being the norm. "Being a young female in this business, it was difficult when I started out. I had to deal with men all the time – if they could, they would have tried to push me around, but I had to learn early to stand firm," she said.
From the start, her ambition had always been to help people in this country lead a healthy and a happy life. "I always put patients' health before money and seeing a smile on my customer is more than what money can buy."
Sharmila remembers her as being the best pharmacist for her. "Someone who cared for my well-being, supplying me with only the genuine medicine, to whom I would call for any guidance and follow her instructions meticulously. Before travelling on long trips, I used to ask her to pack all the medicines I might need. And she did, with instructions on what medicine, how much and for what illness. With a prescription written if I am ever stopped abroad and questioned. Who will look after me now?"
Tharanganie's passion for helping others is seen in the work that she, her late father and her husband, Dr Asela Anthony, did – running over 545 health camps throughout the country in the last 25 years. Medical camps have been held from Point Pedro to Dondra Head, from Colombo to Batticaloa. Tharanganie was the chief pharmacist at these free camps helped by her staff of the Colpetty Pharmacy and others. The first camp for 2016 was held in Pudukuduirippu, which at one time was the main battle area, and more than 1,250 patients were helped.
Tharanganie's life in medicine started with her father, Dr. Lakshman Weerasena – she grew up around his practice in Colpetty and started work in his dispensary before branching out on her own. Sadly, Tharanganie lost her father 10 days before she passed away, a double blow to their small and close family. She leaves behind her beloved husband Asela – they had been married for 24 years and she referred to him as a blessing and a strength in her life.
Tharanganie's motto in life was to provide a healthier and happy future for all who sought her help. She did that and also gave of her time and expertise to all those who needed it. As her friends, we benefited and so did countless others.
We learned so much of what she had done after she passed away – it is sad we couldn't let her know how much her kind words and deeds meant to us and how she was remembered by these acts.
Gone too soon and remembered with love and gratitude. "A friend in spirit, indeed. Let us remember you as you were in life."
Batchmates of C.M.S Ladies' College
---
An officer, sportsman and gentleman
 Wing Commander Antony Direckze
Antony Claude Oscar Direckze was born in Kandy on  December 19, 1934. His father was a Government Surveyor stationed in Kandy. Tony to all his friends he attended St. Sylvester's College Kandy and later St. Joseph's College Maradana. To continue his higher studies he  joined Aquinas University where his wife Kamini Pereira was also following a degree course in Economics.
He joined the Royal Ceylon Air Force on February 1, 1960 as a Pilot Officer in the  Air Traffic Control Branch and later shifted to the Regiment Branch. He had training in UK in RAF Jurby and later  at Catteric, Air Force base.  Some of the training he received included a secretarial course at Royal Air Force  Spitalgate and Unit Instructor's course at Joint School of Nuclear and Chemical Ground Defence at Winterbourne Gunner, Salisbury, Wiltshire.
During his service some of the most significant positions he held were as Adjutant Royal Ceylon Air Force Base China Bay, Chief Instructor, Ground Combat and Recruit Training Unit at Diyatalawa, Officer Commanding Training Wing, School of Administration, Aeronautical Training Wing SLAF, Katunayake, Officer Commanding 102 Squadron Sri Lanka Regiment, Katunayake and Officer Commanding Air Force Regiment, Katunayake.
He excelled in sports and represented the Air Force in rugby, hockey and soccer gaining colours. He had the distinction of captaining the Defence Services at soccer.
In view of his exemplary commitment and dedication he was awarded the Armed Services Medal and the 25th Anniversary SLAF Medal, and Armed Services Long Service Medal.
After his career with the SLAF, he was very much in demand in the aviation field and his knowledge and expertise was sought to set up the Airport and Aviation Services. He was responsible for setting up the Fire Department of the Aviation Services whilst being the Head of Security and Fire in the very initial stages of the Airport & Aviation Services at the Bandaranaike International Airport Katunayake, which is responsible for security within the precincts of the Airport at BIA. He had the challenging task of preparing the procedures and systems, emergency plans, Standing Orders and even deciding on the uniforms and various ranks, disciplinary procedures and the whole structure of Airport and Aviation Services Ltd.
I came to know Tony very closely, when the Industrial Security Foundation was to be formed in 1990 with several meetings in the office of late Retired Senior DIG Police Edward Gunawardana at Lake House, along with his colleagues, Wg Cdr Ranjith Ratnapala and late Sqd Ldr Rex Fernanado along with several others. His commitment and dedication was certainly an asset to us. He had the ability of driving his point of view very diplomatically. He was a man of principles and acted according to his conscience and Christian convictions.
His dedication and commitment towards the ISF was immeasurable. He was able to further qualify in Fire Prevention and Training with the UK Fire Engineers Institute. He had been awarded the FISF (Fellow of the ISF), Fellow of the Institute Of Fire Engineers.
His service at our seminars was indispensable, and his training systems were ideal for those seeking to qualify in industrial security. Equally proficient in English and Sinhala, he was a very good teacher who believed in that saying "A good teacher not only knows the way, but shows the way".
Tony and Kamini were well looked after by their children Rapti and Ravi. They lived their lives as devout Catholics and love for their family was their priority.
His high standards of honesty, integrity and commitment tempered with kindness and humility with no harsh words to any one is what made every one of us who knew him to admire him and grieve his absence.
May his soul be with God our Redeemer.
This tribute to Tony is on behalf of many of our founder Life Members, and some of his close Air Force colleagues of the ISF.
Nihal de Alwis
---
His passing a great loss to family, friends and SLPA Retired Staff Officers Association
 I.E.G. Perera
It is with a heavy heart that I pen this tribute to Ileperumage Earnest Granville Perera popularly known as IEG who passed away on August 11, after courageously battling a terminal illness. My association with him goes back to 1958 when both of us joined the newly created Port Cargo Corporation (superseded by the Sri Lanka Ports Authority). He was a Liaison Officer on secondment from the Public Service and with over a decade experience in office procedure and administration whereas I was a raw recruit straight from school. On the very first day I had occasion to talk to him I developed a liking for his gentlemanly demeanour which later grew into a friendship that blossomed over the years.
IEG soon after he accepted permanent employment in the Port in 1963 was  promoted to executive rank and posted as Superintendent Control Room. He rose rapidly. In the early 1980s he was appointed Resident Manager of the Port of Galle.The Galle Port which had been running at a loss since nationalization was able to make profits for the first time under his watch.
IEG cultivated an array of friends in Galle, mostly senior public servants in the regional administration, police and service personnel. He would often invite them home for a drink and chat.In the late 1980s the post of Administrative Secretary to the Board fell vacant under then Chairman WimalAmerasekera, and IEG was the obvious choice. I had the good fortune to work with him as one of his assistants handling publicity and PR.
IEG retired in 1990 on reaching the compulsory age of retirement and then took up the position of General Manager of an industrial venture in Boralesgamuwa.
One of the amazing things he did whilst in the service of this industry was the formation of the Sri Lanka Ports Authority Retired Staff Officers Association. IEG was elected the Hony. Secretary and devoted all his resources to develop the association.  Initially all meetings of the committee were held at his residence where his wife Lalitha played the role of hostess. After holding office for 16 years IEG stepped down in 2011 due to failing health. However he continued to serve the association as senior patron. In fact he was the driving force behind it until he was bedridden a year ago.
IEG and Lalitha brought up their two sons and helped them achieve success in their chosen fields. Having lived 90 plus years, he witnessed many momentous political and social changes in the country. His passing away is a great loss to his family, friends and to the SLPA Retired Staff Officers Association which was his brainchild.
I wish and invoke blessings on this wonderful human being to attain the Supreme Bliss of Nibbana.
H.D. Gunaratne
---
Searching for an ideal partner? Find your soul mate on Hitad.lk, Sri Lanka's favourite marriage proposals page. With Hitad.lk matrimonial advertisements you have access to thousands of ads from potential suitors who are looking for someone just like you.