Santa, can you hear us?
View(s):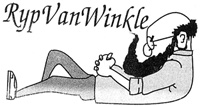 My dear Santa Claus,
I though of writing to you this week even though Christmas would be over by the time you read this. That is in the hope of giving you some suggestions for gifts for those of us in Paradise who have been beset not only by the Covid pandemic, like the rest of the world, but by many other disasters as well.
When you were doing your visits to Paradise around this time last year, the hottest item on our wish list would have been vaccines even though some would have wanted 'holy water' to throw into rivers and others would have wished for 'peni'. Thankfully, we seem to have enough vaccines now, Santa.
Just when we recovered from the 'Delta' outbreak, 'Omicron' was unleashed on us and many of us are still wishing for the gift of decision-makers who follow scientific opinion, instead of listening to medical trade unions who offer their advice on anything under the sun from pandemics to fertiliser.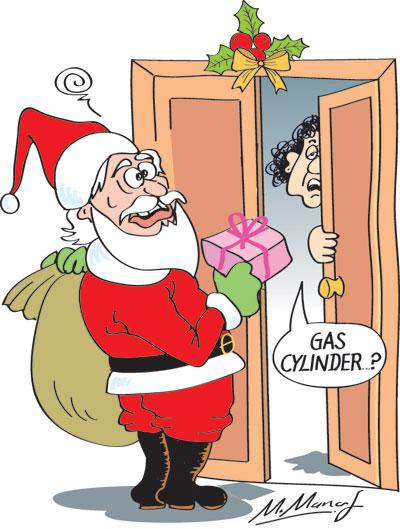 Now, I know that when most people ask you for Christmas gifts, they wish for something expensive or luxurious. Citizens of Paradise would like to do so too. However, you might find them wishing for more 'essential' items as gifts this year. Don't be surprised about that, Santa.
If you ask a farmer what he would wish for, he is unlikely to ask you for a bumper crop or a brand-new tractor. All he would ask for is some fertiliser. You might wonder why that is but that is a long story. If you do gift them fertiliser, please make sure it doesn't arrive in a ship from China!
If you ask a housewife what she would like for Christmas, she wouldn't want you shopping for fashionable clothes or fancy electronic goods. Instead, she might ask you for a gas cylinder that she can use without having to fear for the safety of her family every day. That will be a great gift.
I know you might be quite surprised about that, Santa, but I must warn you not to ask them why. Most people are very annoyed about this and might themselves explode in anger and tell you that they voted for some people to stop explosions on the streets and they now have explosions in their homes instead!
If you ask your average wage-earner what they want this Christmas, they will not demand extravagant gifts like an all-expenses paid overseas holiday. All they will ask for is reasonable prices for rice, bread, milk powder, sugar, vegetables and other essentials.
If you happen to meet the small-time trader or even the big businessman, they may ask you to ensure affordable, uninterrupted electricity supply without power cuts – although they might also want to know why we are having power cuts and yet selling a share of our power plants to the Americans?
If you meet someone driving their own vehicle, they are unlikely to ask you for a more expensive car as a gift. You may be surprised, Santa, but all they might ask you is for petrol or diesel to remain at the prices that prevailed just a week ago, until someone thought otherwise.
In your travels in Paradise, I hope you don't run into any recent graduands from the University in Colombo, Santa, because they are quite angry these days. If you do and ask them what they wish for Christmas, I am sure it will be a Chancellor with proper credentials and no political affiliations.
I am not sure whether you carry gifts for big businessmen too, Santa, but you will be surprised to know that even they will be asking for gifts from you this Christmas. What they will be asking for is for dollars to pay their bills – and I'm sure they will be quite happy to part with their rupees in return.
I don't know whether you carry any gifts for our politicians. They have been naughty and not nice, so they don't deserve any. Most of them have taken their 'gifts' already, at our expense. So, you could give us all a gift by getting rid of most of them, especially those who have overstayed their welcome.
There are some for whom Christmas came early. They have their gifts already, though they have been more naughty than nice. Some were pardoned after murder, others after contempt of court and were appointed to state institutions or task forces. Is there anyway you can take away their gifts, Santa?
So, this year our wishes are different to previous years. We are not asking for much, are we? Most of us are asking for essential items that have suddenly become scarce or dangerous, and that all citizens of Paradise be treated equally so that we have 'one country, one law'. Is that too much to ask, Santa?
Yours truly,
Punchi Putha
PS: We are now wary of the saying 'be careful what you wish for'. We wished for 'vistas of prosperity and splendour'. Instead, we now have austerity, if not poverty, and blunder after blunder!