Going to the IMF: Waiting for Basil; waiting for Godot
View(s):

One of the taboo subjects to be taken up for discussion in the Cabinet these days is whether 'to go – or not to go to the International Monetary Fund, (IMF)' as the country is facing a bleak future with the acute forex crisis and mounting debt service commitments in the coming year.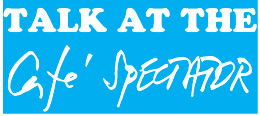 For a second time, the topic was taken up for debate and the ministers exchanged strong opinions against the IMF bailout, suggesting that handing over the country's economy related decision-making powers to another foreign entity would force the Government to make some unpopular decisions.
Minister Vasudeva Nanayakkara, one time Trotskyite, has already made it clear in public he will resign from his ministerial post if the Government decides to go before the IMF seeking a 'package' to resolve economic issues. This week, as the Water Minister, he said water rates will have to be increased if electricity rates are increased due to the fuel price increase. That's OK it seems, i.e. provided the country does not go to the IMF for any bail out. Some of his colleagues asked how they can take him seriously, for it was he who once said the country did not need vaccines for the COVID-19 virus.
Like last time, there was no final decision taken by the ministers since the Finance Minister was abroad. Minister Basil Rajapaksa who holds dual citizenship left for the US on a private visit soon after the Budget was passed.
When the matter was raised at the Cabinet briefing, Cabinet spokesperson Dallas Allahapperuma confirmed that ministers exchanged their personal opinions on the matter, but no final decision was taken due to the absence of the Finance Minister.
Hearing the response from the Mass Media Minister Dallas Allahapperuma, a journalist asked his colleague "Do they know there is an app called Zoom for virtual meetings or they just don't bother about attending any crucial meetings."
---
PM makes annual pilgrimage to Tirupati; MPs go on holiday
With the country facing the worst economic crisis since Independence with an acute forex shortage, many Cabinet ministers and Parliamentarians left the country to spend their holidays or are vacationing at local tourist destinations with their families.
Prime Minister Mahinda Rajapaksa left for a two-day pilgrimage to the temple city of Tirupati in India on Thursday. Mr Rajapaksa is an ardent devotee of Venkateswara and he used to visit the temple every year. He had visited the temple last year as well. His office said no public funds were used for the trip.
The Tirumala Tirupati Devasthanam has made special arrangements for the two-day visit of the Sri Lankan premier who is accompanied by his family.
---
Canada and Italy said no, so former SLAF Commander goes to Malaysia
Former Air Force Commander Sumangala Dias who was nominated by the President to head the Sri Lanka missions, first in Canada and then in Italy, has now been named to head the High Commission in Malaysia.
Both Canada and Italy had not given agrément to his appointment and hence he has now been picked to head the mission in Kuala Lumpur, a position held before him by another retired SLAF Commander, A.V. M. Kapila Jayampathy.
The Foreign Ministry spokesperson said the appointment to Malaysia was coming through.
---
Two Sri Lankans do vanishing act from Sri Lanka mission in Geneva
Two Sri Lankans employed at the Office of the Permanent Reportative to the United Nations in Geneva have gone missing at the end of their term without returning to the country.
Among them is a man who served as a driver and as an accounts officer who had gone missing along with her husband and two children. The three-year term of both employees had ended and they had been issued with air tickets to Sri Lanka, but instead they had done the vanishing act.
However, a Foreign Ministry spokesperson said they were not aware of the two instances.
---
President holds gala ceremony for 1,090military officers
A 1,090 strong military contingent from the tri-forces were the stars on Wednesday night at a gala ceremony at the President's House.
There were drinks and dinner hosted for them by President Gotabaya Rajapaksa, the Commander-in-Chief and Defence Minister. The guests included one time Navy Commander Wasantha Karanagoda–now Governor of the North Western Province, Rtd. Air Chief Marshal Jayalath Weerakody, Rtd. Air Force Marshal Roshan Goonetilleke and one time Navy Commanders Daya Sandagiri and Thisara Samarasinghe.
There was no formal ceremony associated with the event where military bands from the three armed forces took turns in playing background music. One participant surmised that the event concerned those who were recruited to the Navy and to other related services after 1971. They had all been associated with Colonel Rajapaksa at different times. There were a few absentees too apart from their 'absent friends'–those who had died in action or were not in the country over the years.
Surprise over why Chinese embassy delivered dialysis machines through Sajith
The three-day visit to the North last week by the Chinese embassy delegation led by Ambassador Qi Zhenhong and its various engagements there raised some concerns in diplomatic circles in Colombo. These questions came as the Government is now engaged in finalising a USD 1.9 billion worth economic 'package' with India.
Days after the delegation returned to Colombo, the Chinese embassy said following a request from Opposition Leader Sajith Premadasa, it handed over a donation of eight lifesaving Kidney Dialysis Machines worth Rs. 20 million to needy hospitals in the Northern and Eastern provinces.
A Northern Province Health Ministry official said the embassy could have handed over those machines to the hospitals during their visit to the North or directly to the Health Ministry or even to the President or Prime Minister as they used to do in past but surprisingly it had to be coordinated through the Opposition Leader Sajith Premadasa's office.
"Or maybe they wanted to send a message?" he asked.
---
The million-dollar question most citizens are asking these days
With the skyrocketing cost of living, unusually high vegetable prices, domestic gas shortage and on top of it this week's fuel price hike, many households are facing tremendous difficulties and struggling to feed their families.
At the Thirunelveli market in Jaffna one farmer lamented that like many others, he also switched to kerosene cooking recently by buying a cooker at an exorbitant price as an alternative to a gas cooker, but only to find a few weeks later the kerosene price was also increased by Rs 10 a litre.    The worst part is that some fuel sheds have introduced an unofficial rationing scheme selling kerosene to three to five litres for each person depending on the stock available to them. Fisherfolk and farmers are the worst hit. They have urged the Government to provide kerosene at subsidised prices.
The farmer asked frustratingly: "It seems like when I wake up every morning, prices have increased compared to the previous day. How can we survive in this kind of situation?"
That is the million-dollar question most citizens are asking these days.
---
Archaeologist gets National Geography grant to study what happened to A'pura and Polonnaruwa
Patrick Roberts of the Department of Archaeology at Max Planck Institute for the Science of Human History, has long studied the formation and collapse of urban societies in Sri Lanka. And in furtherance of his work, he recently received a National Geographic Explorer grant to support fieldwork here. He and his team will gather lake and sediment records to reconstruct past environmental and climate change with the intention of mapping the rise and fall of Polonnaruwa and Anuradhapura.
Dr Roberts says between 2,500 and 700 years ago, Anuradhapura, and later Polonnaruwa, emerged as key nodes in vast trade networks spanning the majority of the Old World. When the British arrived in the 19th century, however, they were all but abandoned. And it is argued that climate change could have contributed. For instance, urbanism is considered particularly vulnerable to seasonal fluctuations in rainfall availability.
The grant is expected to fund a project led by researchers from the Department of Archaeology in collaboration with the Max Planck Institute for Bio-geochemistry, the University of Sri Jayawardenepura and GFZ Potsdam testing the impact of shifts in the Indian Ocean Monsoon on past human populations in this part of the world.
The study of urbanism and ecology in prehistory is complicated as there are scant records from Sri Lanka with which archaeologists can reconstruct past climate change. Where they do exist, they are poorly dated or located far away from the ancient urban centres of interest. The new National Geographic-backed initiative seeks to produce "well-dated, highly resolved records of precipitation and vegetation changes from human-relevant sediments in Sri Lanka." These could finally enable archaeologists to assess whether monsoon changes in the past played a major, more cumulative, or more limited role in changes in the urban environments of the earliest cities in South Asia.
---
Sri Lankan plays key role in New Fortress Energy
Among the top guns at the US-headquartered New Fortress Energy (NFE) is a Sri Lankan named Jatila Ranasinghe. He joined the company in 2018 and is now its Head of Power. NFE describes itself as "a fully integrated, global provider of natural gas-fueled energy solutions." It is currently embroiled in controversy in Sri Lanka over how it clinched the gas supply deal from the Government and acquired the Yugadanavi power plant.
"I had many mentors and friends who helped shape my career," Mr Ranasinghe says on the NFE website.
During his childhood in Sri Lanka his mom "encouraged the value of a solid education." And he got it, with a focus on mechanical engineering from his bachelor's degree from the University of Moratuwa to his master's and doctorate from Oregon State University.
Mr Ranasinghe worked six years as a senior heat transfer engineer in the oil and gas division at the Parsons Corporation. He then spent the next 23 years at General Electric and Power, "applying his engineering expertise to problems ranging from developing the first H class combined-cycle gas turbine power plant in Japan, to handling quality assurance related to a major fleet issue, to designing power generation systems, to heading General Electric and Power's product line for gas turbines and combined cycles."
He has been awarded 43 patents so far, the website says.
Of NFE, Mr Ranasinghe declares: "I love our focus on helping the world to democratise power and clean the environment."
He is a founding member of NFE's Zero team, which works toward the long-term goal of becoming a leading global producer of emissions free energy.
---
Pakistan's FM says Priyantha Kumara's killers will be brought to justice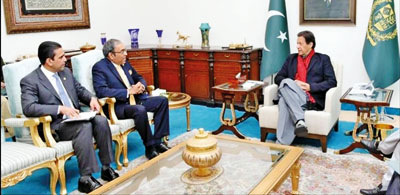 Pakistani Foreign Minister Shah Mahmood Qureshi this week assured South Asian Association for Regional Cooperation (SAARC) Secretary General and senior Sri Lankan diplomat Esala Weerakoon, that the entire political leadership, religious community and Pakistani nation had condemned the killing of Priyantha Kumara, the Sri Lankan factory manager in Sialkot. He said Pakistan's Government was determined to take necessary steps to bring the perpetrators to justice.
Pakistan's Defence Minister Pervez Khattak had recently courted controversy while reacting to the incident saying "murders take place when young people get emotional." He later issued a statement saying he "vehemently condemned" the killing and he had only been responding to a question whether the lynching was a consequence of the Government allowing too much leeway to the Tehreek-e-Labbaik Pakistan, a radical Islamist party blamed for the killing, as a result of a "deal."
Mr Qureshi received Mr Weerakoon at Pakistan's Ministry of Foreign Affairs. It was the Secretary-General's first visit there since assuming office in March last year.
Mr. Weerakoon also met Pakistan PM Imran Khan on Friday.
Buying or selling electronics has never been easier with the help of Hitad.lk! We, at Hitad.lk, hear your needs and endeavour to provide you with the perfect listings of electronics; because we have listings for nearly anything! Search for your favourite electronic items for sale on Hitad.lk today!