Appreciations
View(s):

Exemplary colleague, dear friend and confidante

Prof. Preethika Angunawela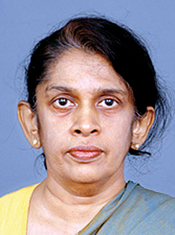 I never thought that I would have to see my dearest friend Preethika depart this world before me, let alone pen an appreciation of her. Professor Preethika Angunawela was an exemplary academic in the University of Colombo. Always calm and collected with a charming smile and kind words to greet all strata of staff and students, immaculately dressed, she conducted herself with dignity and decorum. She served the Department of Pathology, Faculty of Medicine, University of Colombo for nearly four decades until she recently retired somewhat prematurely.
She and I were in parallel classes at Visakha Vidyalaya, Bambalapitiya during our Advance Level days, entered the Faculty of Medicine, University of Colombo in 1974 and graduated in 1979 together.
Our friendship grew exponentially when she joined the academic staff of the Faculty of Medicine as a probationary lecturer in Pathology after a brief stint in the Cardiology Unit. I was already a probationary lecturer in Physiology. We had a mini batch of "Colombo Medicos 1974" among the academics serving the Colombo Medical Faculty. Jennifer Perera, the first to join, Saroj Jayasinghe, Manouri Sannasgala who later migrated, late Tissa Naotunna and Ranjan Dias were the others. In 2005, I moved out temporarily and in 2010 permanently, from the Medical Faculty to the Institute of Biochemistry Molecular Biology and Biotechnology (IBMBB), another establishment within the University of Colombo.
Preethika and I were partners in academic research; what began at the Faculty of Medicine continued to IBMBB. The most significant among them was our work on Molecular Genetics of Cancer. Both of us were co-investigators in the first molecular genetics studies on breast cancer in Sri Lanka initiated by Prof. Eric Karunanayake, and these programmes conducted in collaboration with the National Cancer Institute, (now Apeksha Hospital), Maharagama with Preethika providing expertise in Pathology resulted in three PhDs at the IBMBB. The last PhD viva was online a few months ago and that is where I saw Preethika last, COVID-19 having curtailed our in-person interactions.
Our students who worked in these projects always speak about Preethika's kindness, humbleness and humane qualities besides her expertise in Pathology and are in disbelief at her sudden death. It was to her expertise that most of us turned when we wanted an opinion of a pathologist for us or our dear ones. Though she could have had a very lucrative practice she drew limits, her family was the most important factor for her. She was not willing to sacrifice high quality family time in the quest for a lucrative practice and well balanced her professional career and family life.
As a teacher to generations of medical students from the mid-1980s to her recent retirement, she taught and trained thousands of medical students. She was a much loved teacher in the Faculty, very approachable and many students turned to her to find solutions for their problems be it academic or personal. She actively supported student activities especially those of a charitable nature. She herself in her own quiet way helped remote villages and assisted student bodies, friends and colleagues in such efforts. She gave her staff, colleagues and friends an opportunity to participate in her religious and charitable work which included building a chaithya at a temple in a remote village. Though she was a practising Buddhist her husband Brian and the two sons were devout Catholics. If one wants to see religious harmony one should look at their lives. They respected each other's faith, gave each other space, time and support to practise the faith one truly believed. Her house was equally open to the Faculty's Christmas Carol group and Buddhist brotherhood's Bhakthi Geetha group.
When she became a senior pathologist she trained hundreds of budding pathologists. She would have peeped down the microscope long hours diagnosing various diseases including cancer, providing timely and accurate diagnosis to thousand of patients and training young pathologists to do the same in the years to come. She would offer her comforting words and deeds to those diagnosed with serious illnesses to get through the process. It was ironic for her to be struck by the deadly cancer, like her predecessor late Professor Daphne Attygalle.
Preethika was not just a batchmate, academic colleague and friend to me. She was also a confidante. Without any hesitation I could turn to her anytime for her opinion and advice, be it a professional or a personal issue. It was from her that I learned to exert tolerance and patience in the face of adversity. The student in me has not yet achieved the level of these qualities she displayed even before she embarked on meditation seriously. She did not have an iota of professional jealousy. She rejoiced in the success of others. She had an abundance of karuna, muditha, maithree and upeksha. During the last few years she was deeply drawn to religion. She read widely and followed meditation, sil programmes and other religious activities under the guidance of Most Venerable Mirisse Dhammika Thera. Our conversations during the last few years often revolved around the Dhamma.
She led a very balanced life. She enjoyed her walking, swimming and music and practised Dhamma seriously and truly. Her loving husband Brian and doting sons Ranil and Manoj and later their families were her strength. At her cremation it moved many to tears to see her daughters-in-law carrying her grandchildren to pay the last respects to their doting grandmother.
People like Preethika are very rare today. The world lost a human being with humane qualities. We lost a trustworthy friend, a "Kalyana Mithra", the family lost a loving, devoted wife, mother, mother-in-law and grandma. Our only consolation is that her departure from this world was without suffering or if there was any suffering, it was of extremely short duration. Even with the knowledge of Dhamma it is difficult to fathom why she had to go so soon.
May all the 'kusal' she accrued in this birth and along the way in Sansara and our 'punyanumodana' for her, make Preethika's journey in Sansara short. May she attain blissful Nibbana. Until then may she be a "Kalyana Mithra" to us again and again.
May her family have the strength to cope with their immense grief and take comfort in knowing that their loved one was cherished among friends, colleagues, staff and students.
Kamani Tennekoon
---
A toast to those wonderful memories on his birthday
HUGH PERCIVAL SENARATH-DASSANAYAKE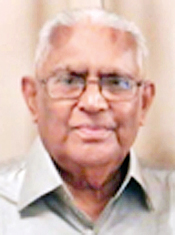 Although he had a long name given by his parents at birth, he was known as Percy among his family, relatives, friends, and colleagues. His father was Proctor Frederick Senarath-Dassanayake from Katuwallagama Walauwwa close to Katana and his mother, Caroline Jayatillake from Debaraliyadda Walauwwa in Pannala. They had six children and Percy was the fourth in line.
When I married his younger brother, Shelton, and joined the Senarath-Dassanayake family, he became Percy Aiya to me. Born next to each other, Percy and Shelton were not only brothers, but mates as well. Playing in the Katuwallagama surroundings with the kids in the neighbourhood, had been fun. Shelton told me the kinds of fun they had – some not so good to mention in print! They had a little nephew who always pestered them to teach him card tricks, matchbox tricks, etc. They would oblige him but one day, in exasperation, Percy had asked the little fellow to drop all the matchsticks on the ground and to pick them up one by one. After picking up all, the boy had asked "now what shall I do?" Percy had promptly said "Put them in the box and keep them in the drawer". Percy Aiya may have been a bit of a teaser – but it was all in good fun!
Percy Aiya schooled at Maris Stella College, Negombo. His ambition had been to become a lawyer but instead he took to "creeping" with the hope of becoming a planter. He had a good personality as a leader. He knew he could run a plantation and work with the labourers. It was not an easy task because the estate workers belonged to a large trade union – the Ceylon Workers Congress. Strikes were common. He had to face them, and also tackle the situation amicably.
For many years, Percy worked for Carsons, a British company. He was the P.D. meaning Periya Dorai, the words introduced by the Tamil estate workers. Periya means big and Dorai means gentleman. Later, when the estates were taken over by the Bandaranaike government, he remained as a government employee.
Most of his life, he spent in the hill country. The planters' bungalows originally built for the British planters were luxurious. When my husband, two kids and I went on holiday to his upcountry home, we were given star hotel comforts. At lunch and dinner, tables were laid with all kinds of tasty soups and dishes served by their Appu as if we were in a restaurant. The large rooms and the antique furniture were so beautiful. His wife, Swe, a charming, generous and lovely hostess, would go out of her way to make us comfortable. My kids loved going for walks, playing with their cousins, and at the end of the holiday, Percy would place a couple of notes into their hands as pocket money.
After his retirement, when he settled in Colombo, he did not give up his entertaining evenings. Relatives, friends, and family would pop in, even without notice. Percy and Swe kept open doors always. They were a trusted dayaka couple at the Nugegoda/High Level Road temple up to his death. Swe continues supporting the temple activities up to date.
We migrated to New Zealand to be with our children. Before my husband passed away, he was ill for some time. During the latter stages, he would call out only my name and Percy Aiya's name, which showed how deep Percy's memories were in his brother's heart. I could not say my final goodbye to Percy Aiya because I was thousands of miles away. Thanks to modern technology, we are able to talk and see his family in Sri Lanka. Percy Aiya was a happy man. He had a good life and remembering him especially on his birthday on December 18, I am sure that his good and generous deeds have already taken him to Nibbana.
Pearl Senarath-Dassanayake
---
 His journalism contributed to creative relationship between spectator and actor
NIHAL RATNAIKE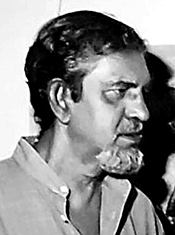 Indian mythology places the incidence of theatre's origin in the area of the actors, what we call the stage. Chinese mythology, even older, identifies the origin of theatre in the area directly opposite to the performers' space, in the physically seated audience facing the stage.
The Chinese fable of the origin of theatre is the story of the pre-human woman Xua Xua and the man she happened to have a child by, Li Peng.
To reduce it to essentials, Xua thought of her son as part of herself. As he grew up though, the boy left the mother to live and hunt with his father. She watched from the opposite side of the field. She looked for answers about what she thought was the loss of her possession by looking at herself which meant also looking beyond. She realized that when she looked at her son performing in a different area, he was at the same time also her possession, though seen on what she thought was the opposite side. At that moment, she was at one and the same time, Actor and Spectator. She was Spect-Actor. Theatre was discovered.
Nihal Ratnaike's crucial contribution to the hugely creative relationship between spectators and actors in the decades of the '60s and '70s of Lankan theatre was his cultivation of the spectator. He did this through continuous informed journalism of what actors and directors were doing. He brought one part of theatre, the potential spectator to consciousness of the other part of theatre.
With no formal training in theatre, his close friendships ranging across the theatre spectrum from Chitrasena to Breckenridge gave him the know-how he was naturally inclined to. His journalism then went on to link his readers, spect-actors or spectators with actors and directors.
I knew him well, and our discourses on theatre were many, not excluding mirth-filled banter on its periphery, at the Lionel Wendt Arts Centre. So, Nihal wherever he is now, will laughingly agree that Shakespeare being uninformed about Samsara and Nirvana would describe his exit on December 4, 2021 as a journey to "the undiscovered country from whose bourn no traveller returns."
Ernest Macintyre
---
The people of Tissamaharama still remember him with gratitude
Douglas Kulatilleke
He was born to a very prestigous family in Matara, his father being the District Judge nearly 90 years ago.
After his education at S. Thomas `College he chose Agriculture and worked in his own paddy field in Tissamaharama. He was a fully-fledged Samasamajist and though he came from an affluent family he worked hard to improve the lives of the downtrodden. Earlier he wrote about them in the newspaper Samasamajist with the pseudonym Southern Farmer and it was read by all at that time.
I knew him since 1962 and I know how much he loved the people and how much he worked for them. He had dreams about building a Public Library in Tissa, much needed for the children of the area. Vast is the work he did to enhance the life of the poor. He built a pre-school — the
first  in his village Polgahavelana in the 70s — and it still stands. He gave over six acres of his paddyfield to poor families who didn't have any means of sustenance or a decent house to live in.
It's sad that many of his ambitions were not fulfilled as he passed away 26 years ago before he could proceed with them. But the people in Tissamaharama still remember him and are grateful for the help he gave them.
May his Sansaric journey be short and may he attain the supreme bliss of Nirvana.
Anandi  Kulatilleke
---
Searching for an ideal partner? Find your soul mate on Hitad.lk, Sri Lanka's favourite marriage proposals page. With Hitad.lk matrimonial advertisements you have access to thousands of ads from potential suitors who are looking for someone just like you.