For Christmas, a star of wondrous beauty bright
View(s):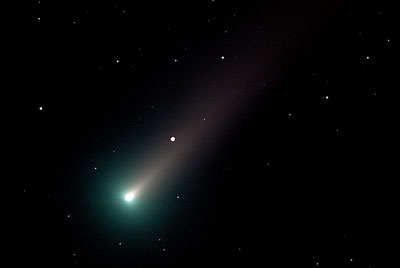 According to the legend, a comet appeared in the sky on the day Jesus Christ was born in Bethlehem. Setting the right tone of this Christmas season, a comet appears in the night sky these days where you may be able to observe it as a dot.
This comet was discovered by astronomer G. J. Leonard in January this year. Hence it was named Leonard's comet. Leonard's comet made its closest approach to Earth last Sunday, getting more visible at the horizon at sunset closer to the planet Venus or the evening star. Today, December 19, the comet will appear closer to Venus.
Leonard's comet is a fast-moving object in space estimated to be travelling at 71 km (44 miles) a second and is expected to pass the sun on January 3, where it will eject from our solar system thereafter according to astronomers. The comet may better be viewed through a telescope says Prof. Chandana Jayaratne, from the Department of Physics at University of Colombo.
The best way to say that you found the home of your dreams is by finding it on Hitad.lk. We have listings for apartments for sale or rent in Sri Lanka, no matter what locale you're looking for! Whether you live in Colombo, Galle, Kandy, Matara, Jaffna and more - we've got them all!