Festive cheer regardless of the price tags
By Nadia Fazlulhaq
View(s):
From a bauble to an egg, the prices of Christmas decorations and festive food ingredients are at an all time high, but Sri Lankans are not in the mood to pass up the chance to celebrate what they missed out on last year.
Christmas trees are selling, compared with last year, one vendor recalls.
"There were no celebrations in offices and even households reused older trees. This year, sales are picking up, but we are compelled to increase the prices by about 60 percent due to duty imposed on non-essential goods," said Gajan, from Evergreen Creations, a supplier of artificial Christmas trees and decorations.
The prices of Christmas trees and decorations have shot up. A small bauble, which would usually cost about Rs. 50-Rs 100 costs Rs 250-Rs 300. An artificial Christmas trees that once sold at Rs. 5,000, now costs Rs. 8,000.
"There are no new stocks due to duty and freight issues, people are selling old stocks. Locally made decorations are a bit pricey too," said one seller in Pettah.
Heavy rains in the first two weeks of December hampered plans of homeowners to spruce up, said Nazli Zuhly of Lanley Paint Centre.
"It has been a tough two years as most of our sales are between October and December and then in April,'' she said. The prices of wall paint increased last week.
For many families this is a costly Christmas, and most festivities are modest.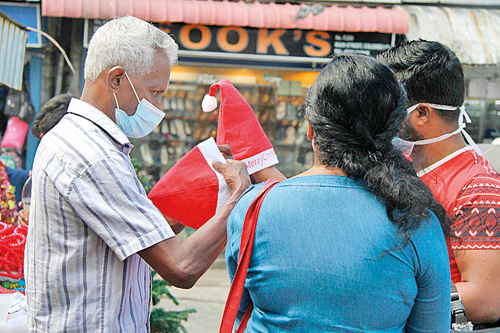 "Our families are waiting to celebrate as last year was a grim period. We cannot disappoint the children," said S. Rani who had come shopping in Pettah for clothes, ingredients and decorations.
Compared with last year, the prices of most items have risen. Sugar, eggs, spices, rice, flour as well as tomato, chicken and other meat, and imported food items are costlier.
According to the Census and Statistics Department, last December the price of an egg was between Rs. 18 and Rs. 19 and now sells at Rs. 24-Rs 25. A kilo of sugar has increased from Rs. 113 last December to Rs.146. Flour was sold at Rs. 94 per kilo last year, and now is Rs. 130. The price of chicken is between Rs. 690 and Rs 749. However, last December, a kilo of chicken was selling for between Rs. 430 and Rs 574.
A kilo of tomatoes was only Rs.149 last December, and now sells at Rs. 516. A kilo of prawns, was Rs.1,090 and now is around Rs.1,200.
Culinary expert, Mallika Joseph, said that due to price increases, many are reducing the extra ingredients, or the costly imported food items usually served at the Christmas table.
"Recent gas explosions and gas shortages have created a fear among some families with some ordering Christmas lunch and dinner, or going out instead of cooking at home unlike previous years," she said.
Businesses ranging from gift shops and apparel stores to hotels that were severely affected due to the pandemic last year are expecting brisk sales in the next few weeks.
Hoteliers are geared up for a slice of the festive spending, too.
"The hospitality industry has been suffering for months and this is their moment to recover. All-star class hotels in Colombo and tourist hotels are decorated to attract customers for Christmas Eve dinner, Christmas day lunch and dinner," said the president of the Hotels Association, M. Shanthikumar.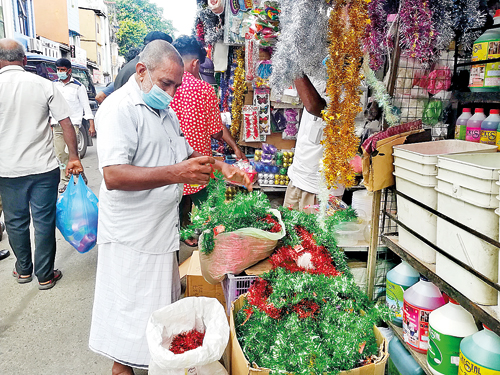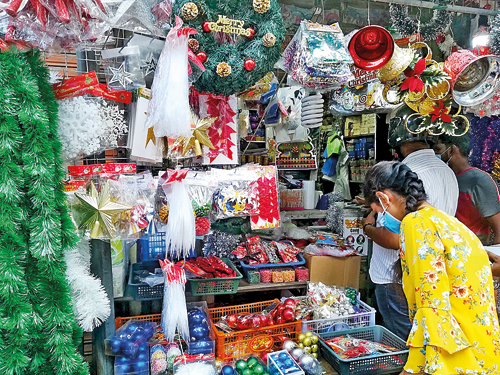 The best way to say that you found the home of your dreams is by finding it on Hitad.lk. We have listings for apartments for sale or rent in Sri Lanka, no matter what locale you're looking for! Whether you live in Colombo, Galle, Kandy, Matara, Jaffna and more - we've got them all!