Everyone's beginning to see red
View(s):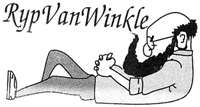 My dear Anura Kumara or 'AKD',
I thought I should write to you because more and more people are talking about the increasingly important role you are playing in the opposition, especially after you had produced a 'confidential' Cabinet paper in Parliament recently about the controversial sale of a power plant in Kerawalapitiya.
We heard that even ministers were asking you for a copy of the Cabinet paper, though it was supposed to have been approved by the Cabinet. Johnston, who was asked whether he had seen it, perhaps gave the most appropriate reply, saying 'What is the point in seeing it, we have to approve it anyway'!
At a time when the powers-that-be appear to have lost their marbles and are unable to manage the pandemic, the economy, the cost of living, fertiliser or even a simple gas cylinder, people are also asking what on earth the opposition is doing – and that is where your role is becoming very significant.
The two previously 'major' parties are now shadows of their past. Aiyo Sirisena destroyed the Blues, taking it over after he became the big boss. The Green Man's wish to remain the leader of his party has all but wiped it out. The 'telephone' chaps make many calls but are dialling the wrong number.
Most are sick and tired of the Blues and Greens. They want an alternative for the Maroons. There is none in sight. The light Greens are officially the largest Opposition party, but their slogan seems to be 'no action, talk only'. That is why many are saying, 'unuth ekai, munuth ekai, mun okkoma ekai'.  
That is why, AKD, people are focusing attention on what you are saying and doing. They have been impressed by your speeches in Parliament and the way in which you and your party are exposing what is going on in the corridors of power. Last week was just one more example of that.
The protests you organise are well-attended, and your rallies draw huge crowds. As a result, there are high expectations from your Party when you go to the polls and you are spoken of as an 'alternative'.  Yet, for all the words and deeds in and out of Parliament, that has never really translated into votes.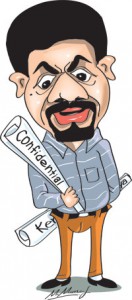 At both the last presidential and general elections, you in the former and the 'rathu sahodaraya's in the latter, polled just over three per cent of the vote. That is why some say you are like oranges – 'seeyata thunai' or three for a hundred, although at prices these days, it would be more like grapes!
The best you have done is when you got 39 seats. That was 17 years ago when you piggy-backed on Satellite's Blue lists and your candidates emerged with the highest preference votes. Other parties won't make the same mistakes again, AKD, so you need to win on your own steam.
A key question you need to ask yourselves, 'rathu sahodaraya's, is why people don't vote for you, despite the hard work you have put in over recent years, and despite the sense of dissatisfaction and frustration most people have with the Blues, Greens, the light Greens and the Maroons in recent times.
A big part of the answer to that question is probably that most voters, especially the older ones who can vividly remember '71 and '89, fear a repeat of that, even though you have been in the democratic mainstream for nearly 30 years now. Many may still see your party as 'Che Guevara kaarayo'.
For all your good work, you keep recalling '71 and '89, commemorating them as if they were times we must be proud of. I feel what is needed instead is a national apology from you as the leader of the 'rathu sahodaraya's to the families who lost loved ones – and a solemn pledge it won't happen again.
AKD, the other aspect of your party is that, while you are good at criticising what is going on, your alternatives are policies that hark back to socialism where everything 'private' – schools, universities, hospitals, banks – is viewed with suspicion. That is not a strategy which even China follows today.
Whether you like it or not, the world had moved on from pure socialism, and most people have accepted the private sector as being part of their lives. You may need to revisit your policies, adjust them and then inform and convince the masses that you have turned a new leaf, if you hope to win elections.
The next elections are your best chance to make an impact. It is not that we love the Maroons, Greens, Blues and light Greens less, but we feel the 'rathu sahodaraya's too should have a say. To get that chance though, much needs to be done. Many changes must be made. Think about it, will you, AKD?
Yours truly,
Punchi Putha
PS: Six years ago, when Aiyo Sirisena won against Mahinda maama, the 'rathu sahodaraya's, didn't run, and that was a key reason for the outcome. Come 2024, you may have to make a similar decision about Gota maama, AKD. Don't they say that you can march separately but strike together?