Foreign Minister says no change in "rich and varied" personal laws specific to Muslim, Kandyan and Tamil communities
View(s):

These days, it is evident the Government is using available avenues at its disposal and diplomatic channels to attract foreign direct investment or currency swaps as the country's economy has plunged into the worst crisis since Independence.

The latest attempt in this regard was made by Foreign Minister G. L. Peiris who hosted a working dinner for the Heads of Missions of Muslim countries in Colombo last Tuesday.

Prime Minister Mahinda Rajapaksa also took part as guest of honour. Both Mr. Rajapaksa and Prof. Peiris urged the Islamic country representatives to assist in Sri Lanka's economic recovery.

Prof. Peiris said Sri Lanka would continue to uphold its rich democratic tradition as a society where all people irrespective of their religion or race would enjoy the freedom to express their identity through their own religion, culture and language.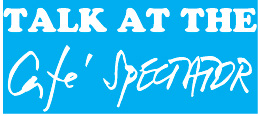 "This is also reflected in our rich and varied legal tradition which includes personal laws specific to Muslim, Kandyan and Tamil communities. Sri Lanka will continue to retain these, the Foreign Ministry said in a statement.
The learned professor tried to paint a rosy picture of the Government initiative but he cannot be unaware of the recent controversial appointment of the 'One Country; One Law' Presidential Task Force head, who is on record as saying we should do away with personal laws relating to the respective ethnic communities.
A wag was to say the President should appoint yet another Task Force to ensure "One Government; one policy."
---
Ariyakulam leisure park:  Controversy between Northern Governor and Jaffna MC
Soon after the renovated Ariyakulam leisure park, located next to the Sri Naga Viharaya in Jaffna, was declared open recently, an official memo sent by Northern Governor Jeevan Thiyagarajah to top provincial offices raised eyebrows in the civil administration.
Among them is Jaffna's Mayor who oversaw the restoration process of the park. Hearing about the memo, even some of the Jaffna Municipal councilors are asking a pertinent question–who is running the civil administration and local government affairs in the North?
The Municipal Council renovated the park last week with its own funds and public donations. It was declared open last week. The Council is also vested with the task of maintaining the park. Some councilors are furious and accused the Governor of interfering with assigned tasks of the Council.
In the memo the Governor has instructed that religious songs of the four main religions should be played at different intervals from the boundary of Ariyakulam from 4.00 am – to 8.00 pm. Traders and local residents in the surrounding areas expressed concerns about the move saying this is sound pollution and should be scrapped.
The Governor has also proposed that the Jaffna MC a control centre with contributions of the four religions, and this initiative should be operational within two weeks.
Northern civil administration is filled with disputes on devolved powers and assigned tasks within various state institutions that come under provincial administration and the central government.
One Municipal councilor declared that even removing garbage from the Governors' official bungalow is the responsibility of the Municipal Council as it is located within the municipality limits but he did not have to send a letter to the Council about it.
"If he wants to foster reconciliation, there are many steps he can take like releasing military occupied lands, but these types of cheap stunts will not do any good or last long."
---
Task Force appointees get to know from media
Three new members have been appointed to the Presidential Task Force on Archaeological Heritage Management in the Eastern Province.
One of them–a retired senior Sri Lanka Administration Service (SLAS) official–came to know about him being appointed to the task force through the media and decided not to take up the job.
According to the extraordinary gazette notification issued last week, Surveyor-General Ariyarathna Dissanayaka, Retired Chief Secretary A. Pathinathan and lecturer Mufhisal Abubakkar are the new members of the PTF.
Former Northern Province Chief Secretary A. Pathinathan told close associates he was not contacted prior to his appointment and he would not accept the appointment since the subject was new to him.
---
BoI not on board regarding investments
The Chairman and the Directors of the Board of Investment (BoI) would have not thought that not only was securing top jobs in the government difficult, but resigning from them seems even more difficult under the current government.
On December 1, the BoI Chairman and Directors handed in their resignation papers to the Presidential Secretary P. B. Jayasundara. He sent a response saying the President wanted them to continue in their posts and refused to accept the resignations.
However, BoI Chairman Sanjaya Mohottala met the President this week and reiterated his desire to step down from his post and finally he was released from his duties as Chairman. Earlier, Justice Minister Ali Sabry had no such luck. His resignation was also refused and he continues in his portfolio.
BoI sources said the main reason for the mass resignations in the national agency dedicated to attracting foreign direct investment into the country is said to be disputes among trade unions within the organisation and little support from key government ministers to fast-track its ambitious initiatives.
---
Admiral brews tea to China and says why we lose
Foreign Secretary Admiral Jayanath Colombage was at the International Conference on Business Studies (ICBR 2021) held on Thursday where he talked in detail about global business in the post-pandemic world. The conference was organised by the University of Moratuwa's Faculty of Business.
He also highlighted some of the common flaws when it comes to Sri Lankan business in the areas of innovation and value-added products. He came up with a perfect solution.    "China loves our black tea–the fermented black tea. The question they ask commonly is why is your tea so cheap and not packaged properly. We are happy only exporting containers of black tea but not packaging them to add more value and get more money," the Secretary said, pointing out that one leading local tea exporter started to do so recently.
Buying or selling electronics has never been easier with the help of Hitad.lk! We, at Hitad.lk, hear your needs and endeavour to provide you with the perfect listings of electronics; because we have listings for nearly anything! Search for your favourite electronic items for sale on Hitad.lk today!