'Ape Dadda': Mariazelle sings about old memories
By Sanath Weerasuriya
View(s):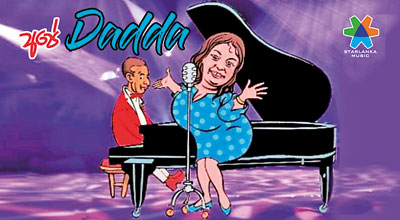 After a long pause Mariazelle Goonetilleke of 'Kandy Lamissi' fame finally released her latest music video 'Ape Dadda' –'wfma vevd' last Monday, 15th on YouTube.
The song 'Ape Dadda' –'wfma vevd' is created by Rajiv Sebastian features veteran actor W. Jayasiri as father (Dadda) of little Mariazelle and Nilmini Kottegoda as her mother,
while little  Maryam Sara portraits Mariazelle in her childhood days.
The storyboard, lyrics, melody and music were by Rajiv and backed by his band 'The Clan'. Mahinda Bandara handled the classical guitar, while Nilika Ranga Kumara played bass. Drums, percussions and keyboards were handled by Dhanushka Jayaweera, Dhananjaya Somasiri and Anton Fernando respectively. Recorded and Mixed by Vidya Munasinghe, while visualizing directed by Saman Wijesinghe.
'The song 'Ape Dadda' is a real life story of our young age and I have to thank Rajiv for creating a simple yet catchy song for me. He has penned a meaningful song that really suits me' said Maria.
Her last released 'Nadunana Adarya' was very popular with young audiences. Apart from her ever popular hit 'Kandy Lamissi' in 1977, this versatile songstress has many hit songs to her credit, with 'Gayu Gee', 'Yowun Sihina Loke', 'Wathsala' and most recent hit 'Aluth Iskole' being a few among them. Among her songs, 'Sihina Nelum Mal'
is the jewel in the crown
for Mariazelle.
'Yes, I guess the most important one in my song book is definitely 'Sihina Nelum Mal' –tribute to my son, Teshan. The song was written by late Dr. Ajantha Ranasinghe' she added.
'Aluth Iskole' is a song which gives a message of learning from the enforced lockdown, social distancing, and other features linked to lockdown. The song also focuses on the beneficial features of the lockdown like the resurgence of birds, decreasing pollution and the healing of the ozone layer.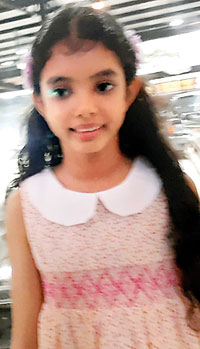 Currently Maria is working on a couple of new songs to be released next year.
'It will be totally a different style. But not a hip hop style song. That won't suit me. I love to do something R & B but in Sinhala language. Also I am working on an English original too' she said
Today, Mariazelle Goonetilleke is a much sought after musical star dazzling in the Sri Lankan and foreign musical firmaments.
Meanwhile Rajiv is working on a massive concert project titled 'Tribute to Legendary Clarence Wijewardena' featuring nearly twenty top artistes, who were closely associated with Clarence.
Everything is planned and on black and white now but the country's situation put me on breaks for the moment. I hope we will be able to have this blast early next year, when the things settled or given a green light to go ahead with
'new normal'
Rajive explained.
'Ape Dadda' is licensed to YouTube by Vydia (on behalf of Sahashra Records)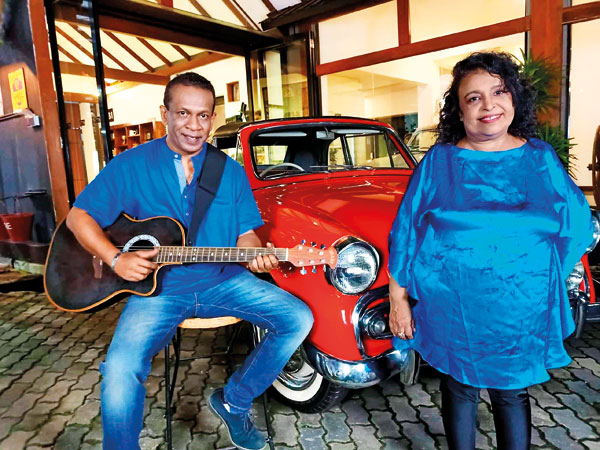 Rajiv and Mariazelle
Searching for that next furry family member but couldn't find one in your area? Hitad.lk has the solution with our extensive listings of dogs for sale in Sri Lanka!