"Resilience Building & Innovative Leadership" – Motivational & Leadership Programme organised by MSU & MSI Students
View(s):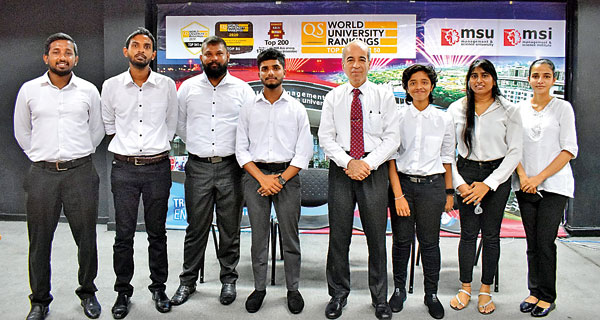 As a result of the Covid 19 pandemic, Sri Lanka's Travel and tourism industry has been seriously affected. In light of this, we have designed a Motivational & Leadership programme on 22nd & 23rd of November 2021, that has been organised by the students pursuing the diploma in Hospitality and Tourism Management, along with Management and Science University (MSU) www.msu.edu.my following the Covid-19 guidelines.
The Management and Science University ranks among Top 601 on QS World University Rankings 2022, Top 150 among Asia's best universities on QS Asia University Rankings 2022 and Top 301 for QS Graduate Employability Ranking 2022. Furthermore, the Management and Science Institute is the branch of the university established in Colombo to provide higher education for students.
This event is divided into three phases,
Inauguration Ceremony
Leadership & Motivational Programme
Beach Cleaning Campaign.
A ceremonial inauguration will mark the start of this event's first phase on 22nd of November 2021 from 9.00 am onwards at MSI Auditorium. Present were Chief Executive Officer- Destination Management Sector at John Keels Keells Holding PLC, Mr.Nalaka Amaratunga and other industry leaders.
The phase two on Monday the 21st of November 2021 from 10.00 am onwards start with the leadership and motivational programme by a well-known industry and academic leaders. They will share their knowledge and experience on the theme of Resilience Building & Innovative Leadership.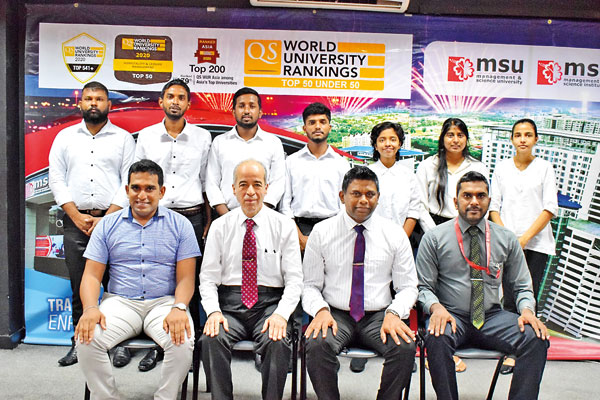 Motivational talks were delivered respectively by;
Mr.Sam Peries- Director of MSI
Mr.Chinthana Duminduhewa- Specialist- Tourism & Sustainable  Development
 Mr.Ruwan Rathanayaka- Managing Director of Beyond Escapes & Leopard Nest.
Mr. Suranga Tennakoon- Leadership & Motivational Speaker, Colombo, Sri Lanka.
Mr.Ali Idroos- Lecturer & Programme Manager of MSI
Mr.Saman Rathnayake- Personal Trainer The Regent Country Club.
Primary objective and focus is to motivate students with adequate knowledge and understanding about the current situation of the tourism industry, and how to overcome barriers by offering undergraduate students an insight into Sustainable Leadership Management, as well as valuable advice on leadership and entrepreneurship skills.
In addition, the programme aims to develop undergraduate students with knowledge and innovation capabilities to adhere into the new normal situation in the world.
In particular, how to develop Soft Skills for Management, Leadership in Wellness Management and Leadership in Hospitality Management.
It's also focused to attract more young women and showcasing the power and role of women leaders to the industry.
Final stage of the programme is the beach cleaning campaign it will be taken place at Mount Lavania Beach on 23rd of November 2021 from 3.00 pm onwards, getting the involvement from communities and all stakeholders.
 For further information in obtaining programmes offered by MSI, kindly visit the Management & Science Institute (MSI) at No. 300 Galle Road, Colombo 03 or call us on Tel: 011 257 6900 /
011 257 6700 Hot line 077 0777 880 or email enquiry@msi.edu.lk or
visit www.msi.edu.lk
HitAd.lk is the best and biggest mobile phone market in Sri Lanka, and we guarantee you will find what you need here from our extensive listing of mobile phones for sale in Sri Lanka. Whether it's a budget-priced smartphone for communication, or higher end features with advanced connectivity, there are many different options from which to choose from on our site!