Sports, for other than sport
View(s):

Official WTA selection of nine players for their final was release on November 8. Seasoned campaigners Barty, Sabalenka, Krejcikova, Pliskova, Mugurusa are joined by first timers Sakkari of Greece, Swiatek of Poland and Badosa of Spain. Usually the four Grand Slam winners find a slot in the year-end final. This year only three Grand Slam winners entered the final. First Estonian Kontaveit qualified to be the ninth standby player edging Ons Jabeur of Tunisia by mere 76 points.

Throughout this year, finalist dominated the WTA tournament. All of them are in $6 million and above in earning bracket. 2021 was a lean year in earning. Tennis talent-wise WTA events were very open thus interesting. WTA has its own TV channel system in reporting. It is well patronised. For those interested, most of the matches are available in the internet edited expertly to reveal the gist of the matches. In a world of information overload, it is a blessing.

Women's tennis this year was very versatile and surprising. In fact, it edged men's in keeping the interest. Raducanu of Briton, an unknown before this year's Wimbledon, is now in the top 20. She is the only Grand Slam winner not in the Mexico final. Her career began in this year's Wimbledon. As a qualifier, she entered the last eight of the Wimbledon and won the US Open 2021 title as a qualifier. An unprecedented fete.

ATP Paris

Paris Masters 1000, the last men's big event before the ATP final in Italy, concluded last Sunday. The first Paris event was way back in 1969. This year it was a 48-player draw indoor event with 24 direct entry and others by qualification. For some it was also the last chance to get into ATP final.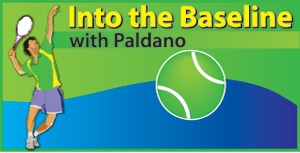 For the participants from all angles, Paris Masters was always a tough event. Their court was fast from its inception and maintained so. In the early rounds skills mattered. The later rounds were physical and mental survival test. Winners came out lasting players than outplaying opponents. The final certainly was the extreme case of the principle. It is Djokovic's brand to outlast opponents and he did it well to beat Medvedev in the final.
They broke others' services many times and the match went to three sets. Medvedev is the prince in waiting to be the next number one of the world. He is very close in achieving it. He is just a few 100 points behind Djokovic in the ATP ranking. The city of Paris bought the best in players. For the tennis world, it was a pleasing reassurance in the present situation.
The Paris prize-money-bag was not too big. Global situation has had a severe impact on the prize money in every event. This year in Paris total was $3 million. Far less than what it was just few years back.
ATP will have its final in Turin, Italy. They too are bound to have first timers in the top 10. Many young men rocked the top 10 players but did not consolidate their position enough for selection. The veterans in the game are ailing after a very long spell of dominance, over 10 years.
Sports, for others than sport
A player's inlet into tennis in early years is very rarely destiny oriented. Fascination and value for sport in the family, school and country that leads a player into games like tennis. To be a career player and play at ATP and WTA global events comes with the 'ease' a player exhibits in handling a match in their early competitive years. Match-play-ease was and will be the global recognition of talent. In recent years, players 15 to 17 years of age now are surfacing with top end professional finesse, which is frighteningly too early. Such players are from continents known to produce players. This factor has the biggest impact in player development.
In the independent era of our island, sports has slid down to be an economic front activity, often unaffordable to many aspirants. Sport was a personality enhancer of the youth to excel in other spheres of life. Being an economic front activity is a stark truth many will not like to accept and prefer least to be associated. Now we see statements like, 'our sport to be worth 3.4 billion dollars' finding head line in media. Global media influence in our era is over dominating. These statements are not our originals but copy of the global trend. Engineering lesser sports oriented nations into wrong road is possible.
Time bomb ticking
The early sporting pursuit is most rewarding for competitive mental base. At young age, this development is natural and acquired without stress. In many countries, this possibility does not exist anymore. Such countries will suffer in global platform for years.
For a nation, economic approach towards sport is of lesser health, education and social importance. Most of nations do not provide sporting facilities to accommodate these life-enhancing specifics. The little available are being grabbed by groups seeking economic rewards. Our club systems has been experiencing the grabbing trend. It is a time bomb situation, when it explodes all facilities could be lost. I think authorities have noticed it.
–George Paldano, European and Asian competition player; Accredited Coach of German Tennis Federation; National coach Brunei and
Sri Lanka; Davis Cup, Federation Cup coach; coached top 200 ATP,WTA and ITF players– 0775448880