Angelina Jolie, Salma Hayek talk about leading Marvel's groundbreaking 'Eternals': 'Diversity makes you stronger'
View(s):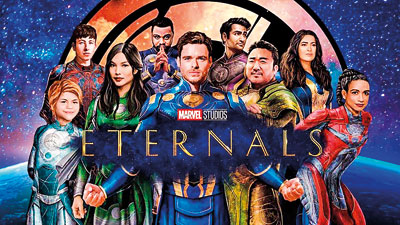 'Eternals' is the Marvel Cinematic Universe's 26th release, so it's impressive just how many milestones the film marks for its powerhouse studio. It's Marvel's most diverse ensemble by a long shot, with its team of Earth-protecting immortals being lead by a Latina woman (Salma Hayek) and costarring five other people of color in its core cast (Gemma Chan, Kumail Nanjiani, Brian Tyree Henry, Lauren Ridloff and Don Lee).
Ridloff (The Walking Dead) plays Makkari, Marvel's first deaf superhero, while Henry (Atlanta) is Phastos, the MCU's first hero in a same-sex marriage.
'I'll give that credit to Marvel because when I arrived, the treatment that they had worked out was filled with these changes [to comic book source material] and firsts that you're talking about' director and co-writer Chloé Zhao said.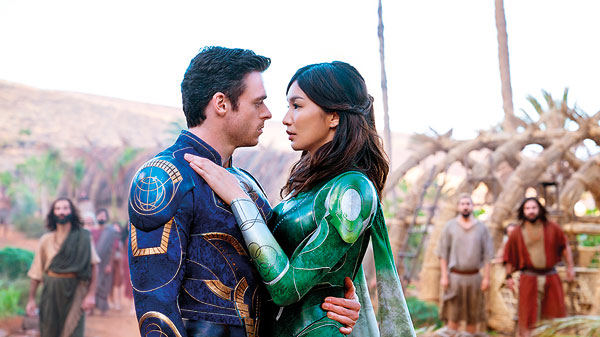 'And that really was also a big part of what drew me to it. My job is to make sure these moments aren't just onscreen for the sake of being onscreen, but still felt very emotional and human.' (Zhao, we should mention, is the first Oscar-winning director to helm an MCU movie after her big win earlier this year for Nomadland.)
'It makes us stronger, diversity makes you stronger,' says Angelina Jolie, who makes her superhero debut as the emotionally tortured Thena. (And while Jolie says she'd been offered a comic book role in the past, she wouldn't say which.) 'So I love our Eternals family. We are strong because of the diversity'.
Hayek says she was moved to tears at the film's Hollywood premiere when she saw a Latina mother and her three daughters all dressed as her character Ajak. 'What it took for me not to cry,' she says. 'I was like, 'Think of the fake eyelashes and the mascara. Hold it together, you have a lot of interviews to do.''
Ridloff, who is deaf, looks at the significance of her glass ceiling-shattering role as Makkari, who communicates with her cohorts through sign language in the film, in personal terms. 'I hope that this means that my two boys, who are also deaf, are going to see that there are no more glass ceilings' she says about being an example for her sons.