Elite women's tennis
View(s):

Jelena Osterpenko is from Baltic Latvia, was not a known player in 2017. The dominance then was with Americas and Europe. 19-year-old Osterpenko as an unseeded player won the coveted French Open title in 2017. In the following four years, her success model was to become the teenage champion parade format. Career wise, Osterpenko's best was fifth in WTA ranking and 17th in doubles. Now aged 23 is still active in the WTA circuit.

As of today, Osterpenko has earned 10 million US dollars, in prize money and she is very much in the big money bracket of advertising billboard image. Her commendable efforts has kept her in the top 20 since 2017. Currently 17 in the WTA world ranking.

Flamboyant teenage style

Many teenage players use Osterpenko's formula. A big win and hang in the top 20 position. Their mental maturity at that age does not permit long drawn match play manipulations and inconsistency in performance is inevitable. Their forte often are fast and wide field of vision, court coverage speed, and very natural shot selection. Many seasoned campaigners succumb to their assault. In four years, these young players stand to earn more than what a regular job would give in a lifetime.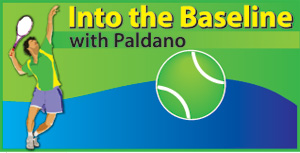 Since Osterpenko's success, there has been a parade of teenagers. Naomi Osaka of Japan, Sofia Kenin of USA, Bianca Andreescu of Canada, Iga Swiatek of Poland, Cori Gauff of USA, Elena Rybakina of Kazakhstan, Leylah Fernandez of Canada and the current British star Emma Raducanu. Playing mere five events, Raducanu has accumulated 2300 ranking points to her credit. Most players average 15 events to accumulate 2500 points. These teenagers form one-half of the elite tennis women. Raducanu cannot go into Mexican WTA final. At present WTA cut off is at over 3300 points.
WTA final Guadalajara Mexico
The others in WTA final are from the traditional ladder model. They are players who survived the long lonely road. The WTA final is from November 10 this year. The singles event will be the fiftieth version; truly a great achievement by WTA.
Confirmed into the WTA final are Ashleigh Barty, Sabalenka, Krejcikova and Pliskova. The other prospects are Sakkari of Greece, Swiatek of Poland, Mugurusa and Badosa of Spain, Ons Jabeur of Tunisia and Kontaveit of Estonia. Survival in 2021 was rough and tough. Badosa came through the 'traditional ladder'. She was a top junior, won the French Open Junior title and now matured to be in the top ten of the world.
Ons Jabeur of Tunisia
Two of the players in the top 10 of this year are from countries not known for women's tennis. Jabeur is from Tunisia and Sakkari is from Greece. Jabeur's story is out of the ordinary in every sense of the word. Tunisian women's tennis was never too strong.
Ons Jabeur's hometown is far away from any known cities in Tunisia. Her mother's tennis was instrumental in taking Jabeur into the game. As competitive youngster, she made head way into the national and international tennis overcoming obstacles very few in tennis have ever faced. Even now, Jabeur does not have game that is unique or penetrative like other Top 10 players.
Ons Jabeur's competitive personality is her biggest weapon. Often she hangs in unimpressively taking ruthless punishment. When opponents drop guard, she pounces. Once up she finds the formula to stay on top. Her shot selection is never the same. Even when she is playing well it is difficult to define her game. I have noticed and been fascinated by her grit. Strokes and game wise she has very little making her tactics elementary and simple. Her performing highlights are from her own personality. Taking the opponents to their physical breakdown is a tactic she uses best. It has paid dividends. She has a delightfully appealing personality, loved by all.
Changing a players game
Often in tennis, coaches remodel young players' game to face global challenges. In this process, coaches could reduce the players natural talents used to reach their current position, which is often their free thinking personality. My advice here is, if the going is good do not change anything. Changing playing style of players is a last option and not a rule. Ons Jabeur's coach has done well by not changing her game. Today she is able to survive in a field where differences between players are marginal. In modern tennis, winning or losing almost comes down to playing form of the day. Raducanu lost in the very first round of Indian Wells event in USA, it was not her day.
Women's Doubles in Mexico
Two semi retired singles players in their thirties met at the Tokyo Olympics by chance; Samantha Stosur of Australia and Su-wei Hsieh of Taipei. Next thing happened was they won the coveted US Open doubles title. Doubles demand great deal of maturity and adaptability to coordinate with a partner and conduct an attack. Often the finish of a doubles rally is an exciting chitty-chitty bang-bang affair lasting mere 15 seconds rally. Hsieh and Stosur will be eligible for WTA final. They will not be playing together.
Right now WTA has 185 players with doubles ranking points. This year's WTA final in Mexico will be the 45th version of doubles.
—George Paldano, European and Asian  competition player; Accredited Coach of German Tennis Federation; National coach Brunei and Sri Lanka; Davis Cup,
Federation Cup coach; coached top 200 ATP,WTA and ITF players. — 0775448880