Appreciations
View(s):

Many are the fond memories we will cherish

MANEL WATAWALA
The first death anniversary of our beloved sister-in-law Manel Watawala falls on November 5 and my wife and I felt it our duty to pen a few lines in her memory.
She was the victim of a terminal illness, borne with much courage and fortitude. In spite of all the efforts taken by her husband Sunil to make available to her the best of medical attention and treatment, the inevitable happened and she succumbed to her illness almost a year ago. After all impermanence is the law of life as every Buddhist realizes.
The grief of her untimely death did trigger an emotional avalanche in those dear and near to her and left us all in silent despair – in particular her husband Sunil, son Kanchana, daughter Malsha and their families, her numerous relatives and vast network of friends, especially fellow Lion members.
She was a loving wife, devoted mother, dedicated daughter, caring sister, an inspirational aunt to her many nephews and nieces,  wonderful relative and friend and as many will agree, a generous and elegant host.
Her husband Sunil has achieved international fame in Lionism and I am sure he will not mind if I say that Manel was the wind beneath his wings.
She was one of the rare breed of daughters-in-law who managed to have a close and pleasant relationship with her mother-in-law, bereft of any misunderstandings, which speaks volumes for her capacity for patience and tolerance of others. In fact the great pains she took to look after her mother-in-law at times of sickness, playing the role of more a daughter than a daughter-in-law was exemplary.
I believe the last family function she attended was our 50th wedding anniversary, a short time before her death. An incident firmly etched in my mind was how she, in spite of her failing health, insisted in accompanying my wife Manel on a saree shopping spree in Negombo town to help her select a suitable saree for the occasion. That was Manel.
Her untimely departure has produced sadness and tears but her memories will be cherished forever.
We wish you Manel peace and serenity in your sojourn in samsara until you attain the Supreme Bliss of Nibbana.
 Ajith Jayasinghe
---
 A woman's woman, she was the most authentic person I knew
Jane Conrad
Where does one start with Jane? She was a multi-faceted human being with a strong sense of values— a liberal leaning toward socialism; Jane was a social worker. This ethos defined the way she responded to people and her attitude towards life.
Jane was the most authentic person I knew. Jane walked her talk. Her socialist values showed when she refused to go to a private hospital for surgery to remove her gall bladder. Instead, she chose the state-run Kalubowila Hospital. The operation was a success. In the ward she shared a bed with a patient with such ease and grace, the patient cried when Jane left.
Jane took public transport to most places. She loved mingling with real people, the workers, the movers and shakers, the working class that is this country's backbone, and the villagers in rural Sri Lanka; she made friends in every village, and they adored her.
She was, I believe, the only person who went to visit two English boys who got mixed up in a drug deal and were sentenced and sent to a Colombo prison. The boys were kids of mutual friends, and I feel ashamed for not visiting. Jane went once a week, with food and books, whatever they needed and the prison allowed it. When they came out a year later, they were so very grateful to her; she had given them hope and a sense of security.
Jane was a giver; she took my kids swimming all the time. As someone said, "Jane would not do anything without asking someone else if they wanted to join."She was a fabulous mother to her children, Misha and Tarik, and surrogate mother to many. Jane adored children. She once said to me, "I prefer children to adults." She was a giver in the best sense of the word; it came from deep inside her heart and was natural to her as breathing.
Memories of Jane keep popping into my head. We had some excellent times and good talks. She was a superb analyst and great at giving good advice. We used to walk from Manthri Road, Greenlands Avenue, to Anderson Road and talk about our future husbands. We came back to Sri Lanka primarily because of our men. Dom and Tilak were born in 1956. Jane and I were both born in 1963. There was a three-week difference between Jane's birthday and mine and a month between Tilak's and Dom's. We made a foursome on many occasions and shared some memorable times.
Jane was stylish, knew what looked good on her, and wore it with panache. She had a magic touch and could make anywhere look attractive, turning her first one-bedroom home into a cosy, practical haven. Working for her aunt's store as design coordinator, Jane epitomised the flair and style of  Barefoot, passionately believing in its principles. She understood the complexities of design and was an exemplary worker.
We had our moments; we fought – about the vital issues – but Jane was always there when needed; she could sense it. Women adored her. She was a woman's woman; although she had a share of suitors, women were her lifeblood. Most women I know would run to Jane with a problem; she was an excellent listener — and gave great advice. Despite the fights, I can honestly say Jane was one of the best friends I have ever had. I sorely miss her.
 Nazreen Sansoni
---
She dared to break the boundaries of tradition
SITA WICKREMESINGHE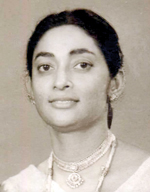 Sita Elikewela was born in Kandy on February 20, 1928. She had four sisters and five brothers. In her biography written by Nanda Pethiyagoda Wanasundera in 2011, she is described as one  "who broke out into prominence and more than prominence – into being a woman of Ceylon/Sri Lanka who deserved to have her niche in the history of this country; to become widely known and to be remembered".
At an age when woman were encouraged and even confined to undertake domestic chores, she was bold enough to be different.
Educated at Hillwood College, Kandy she was the Head Prefect and School Captain. In 1946 she won the Chapman Memorial Prize for Nursing. Later she obtained her Diploma in Agriculture and became the first President of the Kundasale Farm School established in 1948 under its first Principal Mrs. E.H. Crowther who hailed from Wales, UK.
The Farm School was a brainchild of Sri Lanka's first Prime Minister D.S. Senanayake. Sita had the privilege of garlanding and proposing the vote of thanks to both the last British Governor General of Ceylon Lord Soulbury and Prime Minister D.S.
In 1990 she became Patron of the Association of the Farm Schools of Sri Lanka.
In the book 'EMERGED: Noteworthy woman from Kandy', Nanda Pethiyagoda states, "Sita was smart, unorthodox and would say 'boo' to any goose or gander for that matter. While we were scared of the School Director, Sita was nonchalant. She was disciplined but there was a bold streak in her which we admired".
Later she pursued a career in the education sector and took an active role in national sports. In 1976 she became the President of the Netball Federation of Sri Lanka and later a national sports selector. In 1978 she travelled to UK – her visit being mentioned in The Times of London and the Daily Mail newspapers. She received a special award of recognition from the then UK Minister of Sports Dennis Howell and had a meeting with the Speaker of the UK House of Commons. The Dean of Westminster Abbey Dr. Edward Carpenter conducted her on a private tour of the Abbey. She travelled extensively visiting Ireland, Scotland and Wales and Europe.
In the 1980s she also functioned as Executive Director at an export trading company.
She was a strict vegetarian for more than 50 years. A devout Buddhist, she was a pioneer "daikawa" at Bullers Road Dharmagaveshi Temple for more than 50 years. She was in the governing committee of the Crippled Children's home at Kotte. She was a follower of Bhagavan Sri Sathya Sai Baba with whom she had personal audiences and he materialized and gifted her a gold ring with his image on it.
She was involved in spiritual healing for those who were sick or in distress especially with cancer  – people from all walks of life came to her. I remember Pandit Amaradeva and his wife visiting her shrine many times.
She went on healing missions to Russia, Estonia and Lithuania, Singapore, USA, Spain, Portugal, Italy etc. Having made over 75 visits to India, she went many times on the Buddhist pilgrimage trail of Dambadiva (Nepal included). At 70 years she went up to the foothills of Himalayas to Kederanath, to Rishikesh and Badrinath.
She had great respect for all faiths. I found this verse in her room which she had preserved – and I see verse 4,10 & 17 – an extract from the Path of Devotion;
"With their senses subdued and mind serene, and striving for the good of all beings, they too will verily come to me.
"If thou lackest the will for such self-discipline, engage thyself in selfless service to all around thee, for selfless service can lead thee at last to me.
"He is dear to me who runs not after the pleasant or away from the painful; grieves not over the past; lusts not today; but lets things come and go as they happen."
How these words exemplify who my mother was and her life.
 Rajitha Seneviratne (son)
---
No one could ask for a better friend
 DERRICK TALWATTA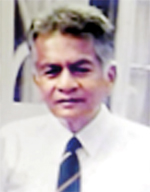 My planting memories of Derrick Talwatta were of a caring and loving gentleman who was an outstanding planter. He is sadly missed and fondly remembered on his sixth death anniversary by all of us who loved him. He died on October 27, 2015 at the age of 76.
I first met him in 1989 when I was transferred from Badulla Region to Kandy Region under the Janatha Estates Development Board. Derrick was the Manager Estates.
He advanced his planting career by dint of ability and hard work serving in the Sterling companies. After the nationalization of the plantations, he was appointed a Visiting Agent /Consultant of the JEDB and served in many large plantations such as Wanaraja Group, Gonakelle, Venture, and New Peacock.
Derrick was a simple man who led a very simple life. He possessed leadership qualities such as integrity, humility, intellect, communication ability, and above all, he walked the talk and was fearless. He never flattered anyone to be popular and offered constructive criticism where necessary. He was a voracious reader too. He always dressed well.
He was very close to me and helped me immensely in my English writing, that has enabled me to contribute articles to the national papers and publish two books on plantation management.
No one could ask for a better friend. I am deeply grateful to you dear friend for your affection, the lessons I learned from you and changing my life to be a true Christian. You always inspired me to be straight forward in writing and bear witness to the truth.
Derrick was a loving husband to his wife Dilki and a caring and dear father to his daughter Shanika and son Ramesh. Dilki took great care of him with lots of affection and empathy.
We thank God for giving us such a wonderful friend – it is hard to believe that he is no more.
May the good Lord bless and keep his soul in eternal peace.
 Lalin I. De Silva
---
Who could forget this gentleman cricketer 
Dyan Pathiravithane
Over the years, Ananda College has produced some elegant all-round cricketers, who in addition were outstanding gentlemen. Dyan Pathiravithane was one of the best all-rounders produced by Ananda. He passed away on May 26 (Vesak Poya) after a prolonged illness. He was 74.
Dyan's father was Sugathadasa Pathiravithane, a well-known writer and his mother was Malinee. Dyan was the eldest of three siblings, two brothers and a sister. He was a bright  student at Ananda.
In May 1961, at the beginning of the second term of the school year, there was an announcement over the Radio, requesting students to participate in under 14 Cricket practices at the Campbell Place grounds. Most of the under 14 students were attending the middle school in the Buddha Jayanthie Mandiraya.
Initially, 100 to 150 students came for practices. Dyan played a key role in the under 14 team. He was an athlete who had developed the physical attributes required for pace bowling in addition to being a six-footer. His performance as an all-rounder was recognized by the master-in-charge, A. D. Karunananda, who without hesitation selected Dyan to captain the team consisting of G.C. Perera, Ananda Sumanadasa, Lalith Gunaratne, Lakshman De Silva (wicket keeper) Sunil Wettimuny, Ananda Levangama, Darell Mathew, Upali Hettige, Neelagiri Ilukkumbure, Mahinda Jayasinghe and the writer.
During the season, Ananda played against S. Thomas' Mt. Lavinia, St. Joseph's, Greenlands College (present Isipathana), Zahira, Thurstan, St. Peter's, Nalanda Vidyalaya and Dharmasoka College, Ambalangoda. I can recall well that before every match, Dyan took the responsibility to select the team.
In the match against St. Peter's College, Bambalapitiya,  St. Peter's was bowled out for about 180 runs. Ananda was in a bad position when Dyan came to the middle and played a Captain's innings scoring some 70 runs not out with magnificent strokeplay, hitting sixes and fours against all the bowlers viz Tony Opatha, the Patternott brothers, Darell Wimalarathne and Gamini Gunasena Jr. Ananda won the match.
Dyan was 14+ when he was selected to play for the College XI in 1962 captained by Sarath Wimalaratne. He was never shy to match his skills with the seniors in the team.
In 1964, where Dyan was still in school, and he was selected to play in the combined schools cricket team, against the visiting Indian schools team. Anura Tennakoon was the captain of the local team.
Dyan was also a good athlete. In 1962 and 1963, he took part in the hurdles event in the college athletic meet and was placed first while the writer was second after a neck and neck battle. The two of us were in Parakrama House and practised hurdles together.
Dyan was a humble and amiable person loved by all. He was happily married  and his kind and compassionate wife Deepa stood by him in all his endeavors. Their elder son Ravi is a Brigadier in the Sri Lanka Army, and the young son Charitha a  journalist.
My dear friend Dyan, may you attain the Supreme Bless of Nibbana.
 Meghavarna Kumarasinghe
---