'Sri Rama Rajyabhishegam'- A dance drama on the epic Ramayana
View(s):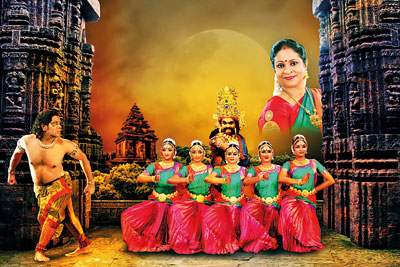 'Ayodhya Deepotsav 2021', a dance drama on the epic Ramayana is organized by Ministry of Cultural Affairs and Government of Uttar Pradesh on Wednesday 3rd November at the holy city of Ayodhya.
This event is co-sponsored by Ayodhya Research institute Director Dr. Lavkush Dwivedi, Shri Jag Mohan and Public relations officer Shri Bala Sankurauti Venketeshwara Rao.
The invitation was extended to 'Global Encyclopedia of Ramayana' -Sri Lanka Chapter public relations officers–Gnanakumar Sithambaram and Ms. Gayathri Suveendran.
Invitation was further extended to one of the reputed Dance Institutions in Sri Lanka 'Natya Kala Mandhir' and the team will present a Dance Drama 'Sri Rama Rajyabhishegam' at this event which is choreographed and produced by a renowned Bharatha Natyam personality Kalasuri Smt Vasugy Jegatheeswaran. The concept for this dance drama was done by senior media personality Shri S Visvanathan. A well-known dance exponent T. K. Thiruchelvam will perform in this programme along with the senior artistes of Natya Kala Mandhir, Anuja Sivakumaran, Mirunaaliny Somasunthara Iyer, Arthana Kamalanathan, Sulakshitaa Thirugnanam, Vidushali Ganesh, Sharanya Suthakaran, Dakshana Kumararatnam, Abirami Thanabalasundaram and Suvasthiga Suveendran. Music composition by Nadika Weligodapola.
'Sri Rama Raajyabhishegam' is an innovative interpretation, depicting 'Ramayana' from a Sri Lankan perspective.