Sanjeewa's 'Peacock Lament' pitched at Germany's EWIP
View(s):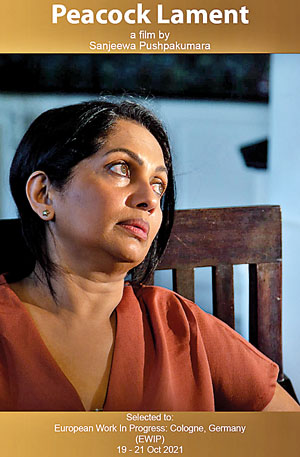 sanjeewa Pushpakumara's latest film project 'Peacock Lament', a co-production between Sri Lanka and Italy is among 24 film projects the fourth edition of European Work in Progress Cologne (EWIP) in Germany will be launched in the run-up of the 31th Film Festival Cologne.
Written by Sanjeewa Pushpakumara, the film to co-produced by Chiara Barbo of Pilgrim Film and Sanjeewa himself for Sapushpa Expressions.
The drama film narrates around Amila,  a 19-year-old orphan who has to take care of his four siblings. When his sister falls sick and needs to undergo a surgery in India, Amila gets caught up in a child trafficking business, in a desperate attempt to earn enough money to save her life.
The fourth edition of European Work in Progress Cologne (EWIP) was launched in the run-up of the 31th Film Festival Cologne. 24 film projects with the participation of 22 countries have been chosen by the selection committee, and the production teams now have the opportunity to present their films to an international industry audience.
EWIP is mainly supported by the Film- und Medienstiftung NRW, one of Europe's leading film funding institutions. The industry event takes place in cooperation with Film Festival Cologne and AG Verleih, the association of German independent film distributors.
"The continuity of our partners and sponsors is a crucial factor in EWIP's success. The interest within the industry has continuously grown, therefore, I am very pleased to welcome important partners from the fields production, sales, distribution, and financing on a regular basis in Cologne. We have managed to establish the event as a firmly scheduled date in the industry's calendar," Torsten Frehse, board member of AG Verleih said
The selections are also made based on a jury and the jury is comprised of recognized industry representatives: long time Arte editor and director Alexander Bohr (Mainz) and Clémence Lavigne, co-head of sales and acquisitions for The Party Film Sales (Paris), will be supported by CEO and film distributor Daniel Melamed, New Cinema (Tel Aviv). Aranka Matits, founder of the Featurette agency (Amsterdam) and Fabian Massah, film producer and CEO of Endorphine Production (Berlin).  The winner would be awarded prizes worth a total value of 52,500 Euros which include stage and room rental services, post-production services and publicity work at an international festival.
2021's award sponsors are K13 Studios, MMC Studios Cologne, LAVAlabs Moving Images, ARRI Media and ZOOM Medienfabrik.
All film projects will be exclusively presented to the attending industry experts in 15-minute pitching sessions. In addition, there will be one-to-one meetings as well as various panel discussions and workshops in cooperation with Creative Europe Desk NRW and Creative Europe Desks Germany.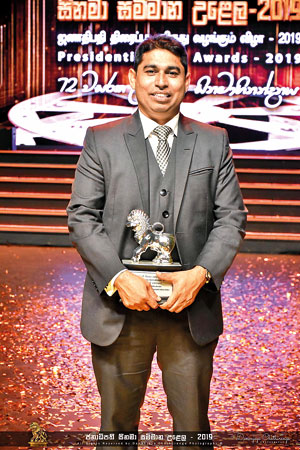 The other films compete for the prize are 'A Provincial Hospital' (Bulgaria/Germany) directed by Zlatina Teneva and Ilian Metev, 'Balentes' (Italy/Germany) by Giovanni Columbu, 'Century Of Women' (Austria/Turkey/Cuba/India/Israel) directed by Ulrich Gaulke, Devka-Baba (Russia) by Aglaya Nabatnikova, Dancing On The Edge Of A Volcano (Germany/Lebanon) by Cyril Aris, 'Felipe'
(Argentina/Guatemala/Spain/France) by Federico Schmukler,
'If We Had The Word' (Germany) by Katharina Lüdin, 'One Of Us
Albania' by  Ergys Meta, 'Ferragosto'
(Germany) by Elmar Imanov and Adel Oberto, 'Gondola'
(Germany/Georgia) by Veit Helmer,  'Memento Mori'
(Colombia/Germany) by  Fernando López Cardona,
'Nina' (Russia/Georgia) by Oksana Bychkova, 'Oxygen Station' (Ukraine/Czech Republic) by Ivan Tymchenko, 'Piggy'
(Spain/France) by Carlota Pereda, 'Rise Up' (Germany) by Luise Burchard, Marco Heinig, Steffen Maurer and Luca Vogel, 'Three Brothers' (Argentina/Chile/Germany/France) by Francisco Paparella, 'Tobacco Barns' (Spain/ USA) by  Rocío Mesa, 'We Might As Well Be Dead' (Germany) by Natalia Sinelnikova and 'The Siren' (France/Germany/Luxembourg/ Belgium) directed by Sepideh Farsi.