Travel stories and reflections on Lankan society
Reviewed by Dr. Nimal Chandrasena
View(s):
It was a pleasure to read two books by my former classmate Jayantha Perera recently. They are broadly about his trials and tribulations during four decades (from about 1975 to 2018).  Both books are not just anecdotes of a traveller; the stories are interwoven with social issues in Sri Lanka that are relevant even today, which the author feels strongly about.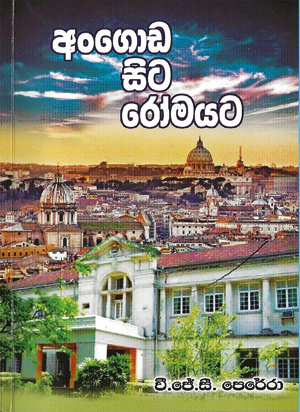 From Angoda to Rome:
A tale of regret and adventure
This book reads like an adventure story and survival against odds in foreign lands. It is an incredible story. I ask myself – how determined Jayantha had been in 1975 to leave the motherland and head for an unknown destiny?
In that era when Mrs. Sirimavo Bandaranaike's socialist government had closed the doors for many things' foreign', the economy of the newly declared Republic of Sri Lanka (1972) was sluggish, to say the least.
The first 48 pages are dedicated to the 'travel story' as given in the title. A sprinkling of early life at Rajagiriya, the Burgher neighbours who befriended his family, and life about the Angoda home make interesting reading. But the author is somewhat hasty in describing the overseas adventure with all its negative experiences.
The descriptions reveal what burns inside the author. Despite some positive experiences, Jayantha is overwhelmed, with justification, by the negative experiences in both Italy and the U.K. Therefore, many parts of the book read like deeply regretful accounts.
His disillusionment with Italy is vividly portrayed through feelings of hopelessness, when humaneness, kindness experienced contrasted with rude and unkindbehaviour.
The life he describes in the first few months as a 'lost boy' in Italy would have been precarious at best; hungry, desperate and potentially fatal, at worst.
There are several themes that repeatedly surface throughout the book. These include the adverse effects of 'globalisation', Sri Lankan workers, their meagre 'dollar' earnings, and the suffering of such people in overseas cities badly treated by the local populations. He blames the misguided advice given by some people for personal gain as the root cause.
Perhaps, the most important parts are the messages given to young people. The author makes a strong case for young students to listen to their elders and parents – those with more life experiences and not be misled.
The book could have been better arranged and formatted. A deficiency is in the middle section – a 40-page glossary of Italian phrases, which would have benefited more by being an Appendix after the main text. Also, the terms would have been more easily read by a general reader if they were in English words.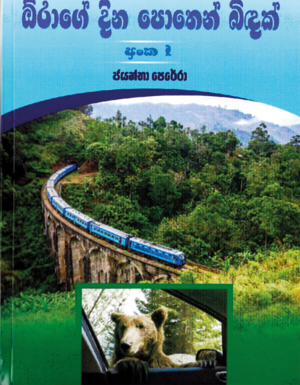 Ora's Travel Diaries No. 1
As explained by Jayantha in the preface of this small book, his intention is to start a series of diaries, relating 'stories' from his life, including the European adventures and a 30-year career back in Sri Lanka working as a travel guide. The four stories are interesting reading on their own. Reading the books, I am confident that he intended to weave his stories into analysing the country's social ills.
What underlies the author's thinking is far more interesting than the stories themselves. They bring up his concerns on profoundly significant national themes, such as Sri Lanka's desperately failed economy, based mainly on 'selling our people' to the Middle Eastern countries for 'dollar revenues' (a failed legacy of the J. R. Jayewardene regime).
Opening the country to a 'market economy' was not the reason for the persistent failure; it was the mismanagement and arrogance of the incumbent government. I agree with the author's observations, stated through his European anecdotes, that sending people to earn dollars by slaving overseas was a bad mistake.
He also deeply regrets the lack of attention to protecting Sri Lanka's natural heritage and resources. Jayantha is quite critical of the kind of tourism practised in the island. He implies that it is mainly 'superficial' and for short-term monetary gains. His deep love for our country permeates the diary pages.
Spiced throughout the book's anecdotes are thought-provoking ideas.
While I think his primary aim is to tell interesting stories and make a contribution to Sri Lanka, I can't help thinking that by repeatedly bringing up themes that are of national interest, Jayantha laments the attitudes of the majority of Sri Lankans. He wishes people would 'open their eyes' and reflect on what is happening around them. He is adamant that Sri Lankans have not yet recovered from a post-colonial mentality.
The book would have benefited from better formatting and copy editing, along with more attention to Sinhala grammar. Perhaps, the stories could have been written in English too – for a wider Sri Lankan and global audience, including English-speaking tourists.
I commend both books to the reader and hope others too, will enjoy them as much as I did. I encourage Jayantha to pen more of his travelling experiences not just in Sri Lanka but also in Italy, UK and Europe.