Appreciations
View(s):

Salute to a great Lion leader

Anura Perera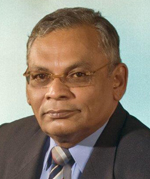 September 2, was a sad day for Lions in Sri Lanka.  Our respected Past Multiple Council Chairman and Past District Governor, Lion Anura Perera, a Melvin Jones Fellow and a Mahendra Amarasuriya Fellow and Justice of the Peace, parted from us forever at the age of 76. Although he had been ill for a couple of months, we had not for a moment thought of his leaving us so soon. Our hearts are rent with grief and mourning.
I had known Anu from my schooldays at Ananda where he was one year senior to me and have many memories of him during our school days. After leaving school we lost touch for a few years only to be reconnected through Lionism.
Anu started Lionism with the Lions Club of Bandarawela when he was the area representative of Lever Brothers. He resigned from the Bandarawela Club to join the Lions Club of Kelaniya as a charter member. His father Walter D. Perera, JPUM, an eminent lawyer was the Charter President.
Anu's endearing personality was a key factor in his success in corporate life and as a Lion.
In 1987/88 he became the District Governor, District 306B with a comfortable majority of votes.  His year as District Governor was one of the most colourful and outstanding. I served as a Deputy Governor in his Cabinet. He balanced service and fellowship perfectly well to get the best out of every Lion and Lions Club in the District. He was the Multiple Council Chairman in the following year 1988/89.
Anu was highly respected, much loved and popular. He possessed a magnetic charm. His equally charming and gracious Lion Lady Rashmi complemented his stature. He was part and parcel of the District Leadership Institute (DLLI) and his knowledge and experience in Lionism was so vast that DLLI could not do without him at any of the Club Schools, Cabinet Schools or other training programme. He had his own inimitable style, practical and most effective. He had the knack of keeping the participants glued to his words, mixing his speeches and presentations with witty anecdotes, humour and personal experiences.
From Lever Brothers (now Unilever) he moved to Harrisons & Crossfield within the Capital Maharaja Group as a Manager and rose to become a Director.  Later he became a Group Director of Capital Maharaja Group. He travelled overseas and around the country extensively and met and interacted with people from all walks of life with equal ease. He understood people, human nature and was very empathetic. He never took life too seriously. He was very generous by nature, faithful to his friends but never afraid to call a spade a spade.
He shared his corporate management know-how and his understanding of people and human nature, to enrich participants during the training sessions and with Lions in general. He was very liberal with his ideas and beliefs. DLLI will certainly miss his knowledge, experience, advice and good counsel. So will the entire Lions District.
We will remember him forever with love and respect for the great contribution he made over the years to Lionism.
May he attain the Supreme Bliss of Nibbana.
 Gamini Jayasuriya
---
 We will always carry the energy of your happy spirit with us
Sanjeewa Victor Corea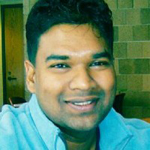 Our dear friend Sanjeewa passed away a few days ago aged 49. All who knew him were overwhelmed by a deep sense of loss and grief.
I first met Sanjeewa, or Soul as we all called him through some mutual friends. We used to meet regularly in the evenings at Torrington Avenue for a game of cricket followed by tap rugby and were known as "Bokku Club".
He was gregarious and fun loving, also fiercely loyal and caring. In fact in the 36 years that I knew him, I think he's the friend that all of us loved being around the most, because he had so much warmth and love in his big heart. Over the years whilst many things in all our lives changed, he always remained uncomplicated, genuine and kind.
There are too many fond memories of Soul to write them all down here. We all have our own favourite, and there are countless comical situations we found ourselves in because of him. He was wonderful company and without question the funniest person I ever knew, blessed with an ability to make you smile no matter the situation, and also to light up a room with his anecdotes, impressions or just his own infectiously loud laugh.
I also remember he had these amazing dreams, and he always believed that achieving these was his destiny. That was his most endearing quality. I pray that in heaven he will achieve the dreams that he strived to fulfil in life.
He had his education at S. Thomas Prep School and S. Thomas' College Mount Lavinia. He was very proud of his school and loved his alma mater dearly. The upbringing in a Christian school and the strict discipline had a profound impact on him.
Anyone who knew Sanjo also knew that he would always go out of his way for you without a second thought. No matter what the request, his response would usually be 'no problem at all machan'.
He loved his family especially his daughter Sashia dearly. He was the happiest around his family and his three sisters Ramani, Dilhani and Sharm whom he adored. I admired the way he looked after his father with such love and affection.
We will all remember Sanjo for his love of life, sense of humour and most of all for the unconditional affection he had for the people he cared for.
With his excellent public relation skills and admirable concern for his clients he excelled in his profession in travel and tourism. He had high professional ethics and moral rectitude, and attempted persistently to inculcate these in his friends and co-workers.
He was an exemplary Christian, a lovable and unassuming person, never given to ostentatious talk or action. He epitomized gentle manliness, kindness and concern for others.
My last memory of Sanjeewa was from September, and sadly that was to be the last time I ever saw him. We laughed, we reminisced about the good old days, Royal Thomian matches and numerous night club incidents and anecdotes from my wedding. We said goodbye, and then he was gone.
The saying goes that when special people leave us they live in your heart forever and Sanjeewa will always be a testament to that. Sanjo, if you are looking down at us, then buddy you've left a void that can never be filled, but we'll always carry the energy of your happy spirit with us. You were a loving son, brother and trusted friend. I was honoured to have you as my Best Man and though we may never have told you how much you enriched our lives when you were with us, your friendship was a gift, and we'll forever cherish the short time we spent with you.
I thank God for the gift of Sanjeewa's friendship. I also thank God for his life. May his soul rest in peace.
 Roshantha Fernando (Woody)
---
Memories of a colleague and friend who will be missed
MOOKIAH  THIRUCHELVAM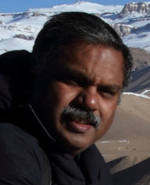 Mookiah Thiruchelvam joined the newly established ADB Sri Lanka Resident Mission (SLRM) office in Colombo as project officer in 2001. Thiru, as he was fondly called by his friends and colleagues, had more than 20 years of service at ADB working in Sri Lanka, Afghanistan and Mongolia until his sudden demise on September 23.
Thiru was born in Kandy, schooled at Trinity College and completed his university education with a degree in Mechanical Engineering from Warangal University in India. It was a difficult time in the country to plan and implement development projects in the conflict-affected areas in the North and East Provinces when Thiru joined the ADB. However, the ceasefire agreement between the Liberation Tigers of Tamil Eelam (LTTE) and the government of Sri Lanka in 2002 as a step towards solving the ethnic conflict provided some opportunities for development work in the North and East. The ADB was proactive in providing foreign assistance as loans and grants to the conflict affected areas and Thiru became the focal point to establish contacts with LTTE leadership in planning and the first project, North East Community Restoration and Development Project (NECORD) was implemented between 2002 to 2007. This project was to rebuild social infrastructure and roads damaged in the North and East Provinces during the civil war period. There were several follow-on projects and Thiru provided excellent support in project supervision.
When Sri Lanka was hit by the tsunami in December 2004, Thiru as project officer prepared the needs assessment of damages in 2005 and coordinated with other donors including the World Bank and European Union to provide immediate relief, housing, infrastructure facilities and livelihood improvements. This emergency project of $250 million called the Tsunami Affected Areas Rehabilitating Project (TAARP) provided a grant of $ 150 million from the Asia Tsunami Fund and Euro 40 million from the European Union. The NECORD family of projects and the TAARP project provided much needed support to the conflict affected communities.
Thiru moved to the ADB office in Afghanistan in 2011 and after holding several positions at the headquarters in Manila,  he moved to the Mongolia Resident Mission as the Project Administration Unit Head, where he worked until his sudden demise in September 2021.
We knew Thiru for more than 20 years as a colleague and friend. One of his hobbies was photography and its obvious extension was to Sri Lankan food and wildlife. We had conversations on various subjects and it was a pleasure to share, listen and learn. While working at the ADB he completed two Master's degrees in Engineering from Moratuwa University and University of Cambridge, UK and was also reading for his PhD focusing on a research study proposal on the displaced population in the North and East and factors influencing empowerment of vulnerable groups. He was a gentleman – simple and sincere and the concern he displayed towards friends and those who worked with him was exemplary.
We will miss you, but we have many fond memories to cherish. Even in his absence, his name will be remembered for the services rendered to Sri Lankan society proving the truth of "Roopam Jeerathi Machaanam, Nama goththam najeerathi".
May he attain Nibbana.
 Dr. A. Gamaathige
---
It's 13 long years
 Major Raja Amarasekera de Silva
Days have passed, another lonely year has gone by.
It is 13 years since the day you left me.
But the beautiful memories of our time together have not left me.
I feel so sad when I think of the happiness we shared.
And it is these memories that kept me going for the last 13 years.
I miss you so much.
Your everloving wife
---