Cabraal dodges IMF bouncers at international forum
View(s):

Central Bank Governor Ajith Nivard Cabraal is currently on a tour of West Asia, meeting Central Bank officials among others to secure additional financial arrangements to the country's depleted reserves. By September, forex reserves had fallen to USD 2.5 billion from USD 3.9 billion in August.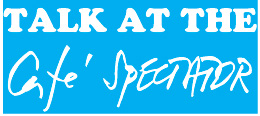 He repeatedly dodged questions from the international financial journalists whether Sri Lanka would enter into an agreement with the International Monetary Fund (IMF) to resolve the current financial crisis, as renowned economists and financial analysts made it clear that there was no other option available to the country. The Governor has been steadfastly maintaining at home that Sri Lanka will not seek IMF bailouts.
Despite CBSL publishing a six-month road map to secure funding through bilateral, multilateral and syndicated loans, credit rating agencies like Fitch Ratings have not changed their position. In a country update titled "Is Sri Lanka headed for default?", a market analyst from Fitch Ratings noted CBSL's ambitious plans "contain limited details, including the sources and timelines of financing agreements".
Taking part in a regional dialogue organised by the United Nations Economic and Social Commission for Asia and the Pacific (ESCAP) on Friday under the title 'Financing Sustainable Development and Addressing Debt Risks in the Aftermath of COVID-19′, Governor Cabraal took a stand on internal community support for debt-ridden countries such as Sri Lanka.
ESCAP's Macroeconomic Policy and Financing for Development Director Hamza Malik, who was moderating the session asked a question along the lines of how without access to capital markets and no eligibility to debt servicing, Sri Lanka was going to manage.
Governor Cabraal responded: " It's like telling a person — well, you are in trouble. I'm not going to help you, so how do you manage? I think that's also insensitive from the point of view of the global community. Every country is supporting its pandemic-hit industries with debt moratoriums and additional support but we don't see that happening globally".
---
Biden's appointee for Dept. of State no stranger to Lanka
US president Joe Biden nominated Dr Beth Van Schaack for the post of Ambassador at Large for Global Criminal Justice at the Department of State on Thursday.
Dr Van Schaack, a human rights lawyer and academic is no stranger to Sri Lanka as she was quite influential in formulating US policy related to Sri Lanka's wartime accountability issues and has written extensively.
According to her official bio, prior to returning to academia, she served as Deputy to the Ambassador at Large for War Crimes Issues in the Office of Global Criminal Justice at the Department of State. In that capacity, she helped to advise the Secretary of State and the Under Secretary for Civilian Security, Democracy and Human Rights on the formulation of U.S. policy regarding the prevention of and accountability for mass atrocities, such as war crimes, crimes against humanity, and genocide.
This week also saw the Congressional hearings on the newly appointed US ambassador to Sri Lanka, Julie Chung. Her arrival may be delayed slightly by issues in the US Congress over diplomatic issues, especially on a contentious gas pipeline in Europe involving Russia. The hearings coincided with the incumbent ambassador Alaina Teplitz making her farewell calls in Colombo.
---
Daylight bank robbery by CBSL as dollar goes between Rs. 203 to 218!
It seems when it comes to foreign currency exchange, particularly USD, there is no set dollar selling rate as the amount varies from bank to bank. Worse, some private banks charge additional cost in foreign currency for processing the transaction as well.
Despite the Central Bank of Sri Lanka (CBSL) declaring that the standard USD selling rate is fixed as Rs 203, as of now, no banks, not even state banks are following the directives. The leading state bank Bank of Ceylon (BoC) charges Rs 214 while private banks are on feel free mode levying charges starting from Rs 203 to 218 per dollar.
One customer who was charged for a higher rate and additional cost as 'processing fee' from a leading private bank said it is daylight robbery while CBSL looks on. It gives a new meaning to a 'bank robbery', it is when the bank robs the people.
---
Colombo's majestic banyan tree that was deeply rooted in Powell's memory
Former US Secretary of State General Colin Powell who passed away this week had many things to remember in Sri Lanka but the one that stood out for him during his first visit to the country as a military officer serving in Asia was a visit to President's House in Colombo Fort during the J.R. Jayewardene era and later saying it was there that he saw a tree that was the biggest he had seen in his life. The 150-year-old historic banyan tree was cut down in 2017, for reasons unknown to many.
When he visited the island for the second time during the post-tsunami relief period, he made sure to visit the tree when he called on former President Chandrika Bandaranaike Kumaratunga.
It was such an issue with the Secretary of State that his local counterpart Lakshman Kadirgamar got photographs of the tree taken and sent to General Powell with a note on the history of the tree compiled by the Director of the Royal Botanical Gardens at Peradeniya.
Gen Powell first visited Sri Lanka shortly after July 1983 ethnic violence incidents along with then Defence Secretary Casper Weinberger, and the then Assistant Secretary of State Richard Armitage.
It was then the magnificent- historical tree caught his attention and the photographs were part of his personal collection.
---
Indian Defence Minister conveniently forgets infamous interventions in SL
On India's interventions in the neighbourhood, India's Defence Minister Rajnath Singh reportedly said on Friday that what (Lord) Sri Ram did to Lanka, India did to Bangladesh in 1971. He was referring to ancient Hindu mythological epic with India's recent adventures of getting involved in internal matters of other countries.
"It is a matter of pride for all of us that what, at one point of time, Shri Ram and Sri Krishna did in Lanka and Mathura, the same was done by our forces in the 1971 Bangladesh war," Minister Singh was quoted as saying by United News of India, a news agency based in New Delhi.
He further elaborated that the 1971 war that created the state of Bangladesh from what was East Pakistan was "one of the few wars which were neither fought to gain control of the land and sky nor to gain power in any way, but to hand over the power to an able ruler and return it,"
It seems Minister Singh omitted deliberately to refer to India's intervention in Sri Lanka not so long ago where it violated the air space of a sovereign nation, armed and funded militant groups and sent its troops under the banner of a Peace Keeping Force (IPKF) to ensure a pact between the two countries is implemented. The IPKF was tasked with disarming the Liberation Tigers of Tamil Eelam (LTTE) as required in the pact, but its spy agency Research and Analysis Wing (RAW) had other ideas. It was a historic blunder on the part of India which lost 1000 jawans (soldiers) at the hands of the LTTE in the process.
---
Premajayantha gets lot off his chest against his own
Internal conflicts within the government keep surfacing openly, as various ministers and MPs express their displeasure at the way the government is handling certain issues.
State Minister of Education Reforms Susil Premajayantha is the latest member to publicly express frustrations with his own government. Taking part in the adjournment debate on the reports presented by the Committee on Public Enterprises (COPE) Mr Premajayantha unloaded a litany of grievances regarding the way it is treating the legislature and senior politicians such as himself.
"We have come to this Parliament to draft laws. It is not right for laws to be drafted elsewhere and be submitted here for us to raise our hands in favour of them. We didn't come to this place straight from the montessori, though there might be some people here like that," the state minister said.
An angry former cabinet minister now demoted to a state minister, Mr Premajayantha continued, noting that he has extensive experience as a lawyer going back 36 years. "I spent my first 10 years as a lawyer arguing cases in the High Court. I even appeared for the case involving the bomb attack on this same Parliament. Some don't know that. They think we came here from the montessori," he added.
"They draft laws somewhere else, then submit it to Parliament and then to the Consultative Committee. They then expect us to pass it. The people didn't elect us to become mere signal poles." The "they" he was referring to was his own government high-ups.
Mr Premajayantha then went on to praise the process followed by the Yahapalana government when trying to introduce a new Constitution. "They passed a resolution in Parliament, appointed a Parliamentary Select Committee and a further six sub-committees. Legal experts lent their support to those six committees. That is the way to go. How can this be called a legislature otherwise? Why are we here if not for that? Some people today don't know how to draft a Constitution."
The state minister also became irritated when the chair informed him that he only had two minutes of his allotted time left. "Someone like myself, who has knowledge on the subject, is only allotted 11 minutes but someone who knows nothing on the subject but who will say any filth that comes to his head gets 15 minutes. We aren't afraid to say these things."
He further said that though he had been the General Secretary of the United People's Freedom Alliance, he had never come to Parliament via the National List. "I compiled 12 nomination lists. I signed three nomination papers for Mahinda Rajapaksa. Some people don't remember that either," he added before resuming his seat. He certainly got a lot off his chest, but what impact it had on those "they" who draft laws 'elsewhere' and bring them to parliament for MPs to raise their hands may care tuppence.
---
TNA MPs walk out after verbal attack by Govt. MPs
When the Consultative Committee meeting for the Ministry of Wildlife and Forest Conservation convened on Friday, there were heated arguments and verbal abuse directed towards Tamil National Alliance (TNA) MPs S. Shritharan and Rasamanickam Shanakiyan, representing Jaffna and Batticaloa districts respectively.
Even though the MPs notified the Committee in advance on certain issues they wanted to raise at the Committee meeting and was included as part of the agenda, both were denied the time to speak up and were subjected to verbal abuse by government MPs. Minister of Wildlife and Forest Conservation C.B. Ratnayake presided.
The government MPs shouted at them saying 'kotiya' (tigers), 'thrasthawadi (terrorist) and LTTE. Both MPs had to walk out of the meeting responding,
"If that's what you want, that's
what you'll have." Whatever that
was supposed to mean.
---
IPKF massacre: Request for memorial at Jaffna Teaching hospital
Commemorating the 34th anniversary of the Indian Peace Keeping Force (IPKF) operation at the Jaffna Teaching Hospital where several local inhabitants and combatants perished, relatives of the victims requested the hospital management to construct a memorial inside the premises of the hospital to remember their loved ones.
On October 22, 34 years ago, at least 70 individuals including patients admitted to wards, hospital staff and medical personnel were killed when IPKF forces opened fire at the wards. Later, IPKF officials claimed that the shooting was in retaliation to LTTE cadres opening fire from inside the hospital.
Dr T. Sathiyamoorthi, Director of the hospital said that the administration will seek approval from local authorities to construct the memorial since the request has been pending for years.