Fate of our club players
Sheep and the Shepard story
View(s):
The present enthusiasm for tennis in the world is alive through the professional global circuits of ATP and WTA. In most countries, tennis enthusiast will know the top five women and men in the world by name. They will not know the best players in their own land. What more, due to inadequacies in many countries like ours tennis is not a popular sport anymore.
Until around 1980 in Sri Lanka tennis with ample playing facilities had a high standard of tennis. We were one of the dominant countries in our region. Tennis clubs strewn all around the island made tennis to be the sporting activity of government servants, professionals and planters. This angle made tennis popular in Sri Lanka. An influence of the colonial era. I can name a good few government servants who would beat our top junior very easily then. Names of veterans S.A. Gunaratnam and U.R. Perera comes to my mind.
For over 60 years, commencing from 1920s, the 'Good Shepard' for our tennis was the skilful CLTA committee. The sheep were the skilful club players. It is in this atmosphere junior players joined tennis clubs and matured. The club standard was their springboard. City clubs in densely populated areas had stronger competition tennis base. What more, clubs took the responsibility to maintain tennis courts.
Fate Change
In the early 1980s the change came. It was nothing for club players and all for junior development. What we see as club tennis standard today is a pathetic remnant of that decision and its illogical implementation. Junior development is an elementary short road and not a lifelong pursuit. No one remains as a junior forever.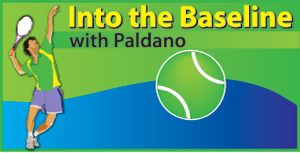 The club membership in numbers and in playing standard has shrunk to an extent that the members cannot find foursome for doubles or a decent opponent for singles. The enthusiasm to play tennis has waned drastically and vanished in provinces. It is not possible to maintain a good competition tennis standard in a country without a good club standard. Hence our dismal Davis Cup and FED Cup performances in recent years.
Money-spinner and facilities
Along with junior development drive, availability of playing facilities were lost to club players. Junior development segment does not maintain courts but the clubs do. Junior development has turned out to be a cash register for clubs for maintenance.
Local authorities noticed this cash register two decades ago. They increased the rates and fees to that of commercial activity. The amount collected by local authorities from sports clubs is enormous now. They worked out their mathematics and found clubs are dedicated to non-member junior development revenue.
What we have now could be 25 percent of the tennis courts from that of 1980. We never had big number of tennis courts like the post-colonial Vietnam, India, Pakistan, Philippines and Indonesia. Vietnam had 1000 tennis clubs.
National standard issue
Sport promotion targeting junior development only is colossal error in any sport and any country. Many in Davis Cup Group 2, 3, and 4 countries are into this folly worldwide.
Here is a true story from Germany. A top junior 18-year-old, whom I knew, went to California, USA to play professional tournament in the eighties. On arrival, he could not find a player to practice.
After a day of wall practice, he approached the grounds man who was attending to the courts for assistance. Grounds man looked around, unable to find a player, offered to play with him after work. The German player could not win a single set from him in the five days he played with him. The grounds man supposed to have told him that his tennis is not good enough to play in any club team.
This exhibits the high Californian tennis standard and the reason why USA rolled out world beaters for years. Junior standard cannot be the national standard of any sport in a nation for good many reasons. The German junior was in the Davis Cup team later.
Leadership issue?
String of wrong direction is showing up in our inter-club league too. It is showing signs of vanishing. This needs attention. It is our open tennis Bastian. A base that took so many Sri Lankans to perform into international platforms.  Four Sri Lankan played in the German Open League. Arjun Fernando, Ajit Perera, Everad de Silva and I played in Germany. Australian League had Bernard Pinto and Frank Sabaratnam. Saranga Sangakkara, Lihini Weerasooriya and Renouk Wijemanne played in American League. These are much higher in standard than our Davis Cup.
Loss of our national standard is depriving our players from playing in platforms of global recognition. Professional management in global tennis has outpaced and will outlasted social position oriented colonial relicts in management. Time is ripe to change towards this in Sri Lanka. Tennis management is very challenging in the present global environment.
Tail end of a difficult 2021
WTA and ATP under most trying conditions have sustained tennis well this year. Credit goes to good professional efficient management, the players lived dangerously and the event organisers who took the front line assault to stage events. WTA final will be in October in Guadalajara, Mexico. ATP final will be in November in Turin, Italy. Both are bound show good tennis to cheer up tennis aficionados.
—George Paldano, international player; accredited coach of German Tennis Federation; national coach Brunei and Sri Lanka; coached ATP, WTA and ITF 200 ranked players and Davis Cup, Federation Cup coach. —  geodano2015@gmail.com