Importers face up to 10-fold rise in freight charges
By Kasun Warakapitiya
Storm of increased levies leave households in misery
View(s):
Shipping companies have increased freight charges 10-fold from some destinations due to the pandemic, driving up food prices, according to the Essential Food Importers Association.
Association spokesman Nihal Seneviratne said the freight charge for a 40-foot refrigerated container from China had shot up from $US1,000 to $US10,000.
The depreciation of the rupee against the dollar has also forced importers to pay more for the goods that they bring into the country.
As well, international market prices had increased during the winter season and the global demand for gas, milk powder and lentils had gone up.
Compounding these factors is the government's recent decision to lift price controls on rice, milk powder, wheat powder, cement and gas.
Mr. Seneviratne said there are delays in clearing cargo from Colombo Port due to a shortage of dollars in the country, and the delays incur port rent and demurrage.
Local manufacturers have increased the prices of their products claiming that the imported raw material prices have increased.
The General Manager of Marketing at Kelani Cables, Anil Munasinghe, said the company had to increase prices of cables as the prices of components such as imported copper had increased overseas.
"The other factors that contributed to the price increase in products are depreciation of the rupee against the dollar and shortage of dollars in the country," he said.
He said many consumers were unaware that the products are made of imported copper. In the production process, only a small amount – perhaps 5 per cent – of recycled copper could be used.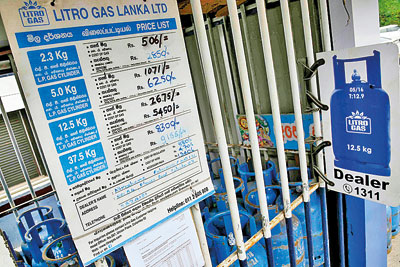 Bakery owners, who rely on imported wheat flour and sugar, and mostly use gas to power their ovens, said they have been forced to increase prices. If fuel prices increased they would be forced to raise prices again or face loses.
The President of the Bakery Owners Association, N.K. Jayawardena, said bread prices had been raised by Rs. 5 on Monday, making a loaf of 480g bread Rs. 60-75 and a loaf of sliced sandwich bread Rs. 100-200.
"A gas company increased prices from Rs. 1,000 and only reduced by Rs 75," he said.
Construction company owners and electricians say they are also in difficulties due to rising costs.
Surinda Weerakoon, owner of a construction company, said when the price of cement went up, simultaneously the prices of cinder blocks, bricks and construction wire as well as electric equipment rose.
"Recently I had to bear a Rs. 39,000 extra expense on a slab that I built at Kadawatha as the price of cement increased by Rs. 300: even though the cement sack had the price printed on it as Rs. 908 it was sold to me for Rs. 1,250," he said.
Twelve-inch construction wire, previously sold to him for Rs. 700, was now Rs. 1,300.
Electrician A. Ranasiri, who works for a private company, said most electrical equipment and items used for wiring in houses have increased 100 per cent.
Earth wire cords that previously cost Rs. 4,800 had tripled in price, now costing Rs. 11,800. Switches that used to be Rs. 400 now cost Rs. 800.
"Even though the cost of materials has increased our salaries remain the same. The company is trying to get rid of people employed on  contracts to reduce costs," he said.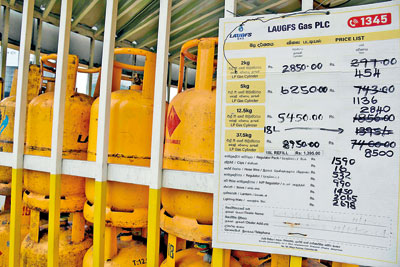 Consumer Affairs Authority (CAA) Chairman Shantha Jayawardena said when there were no price controls, merchants and businessmen took their chance to raise prices.
He said the authority was monitoring price increases and checking whether merchants are increasing prices exorbitantly. It will push for controls to be reintroduced if merchants make undue profits.
"Normally supply and demand dictate prices but in Sri Lanka even though prices go up they do not come down – that is because the merchants are not genuine. This is why we plan to take action if the merchants increase prices unjustly," he said.
Minister of Trade Bandula Gunawardena and State Minister Consumer Protection Lasantha Alagiyawanna were unavailable for comment.