Why You Should Study an Advanced Diploma of Nursing at ACBT
View(s):

The nursing profession is rapidly evolving. With changing technologies and increase in elderly patient population, the nursing profession is being compelled to adapt in order for hospitals and other institutions to deliver the best possible care. As a result, Nursing is one of the most in-demand professions out there. And it's not difficult to see why.

Nurses have great responsibilities but also great rewards and personal fulfilment. They help patients in their lowest and most vulnerable moments and are there to support them throughout the recovery period.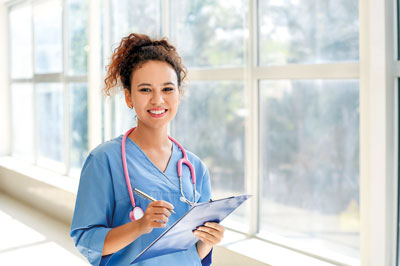 But, if you're considering pursuing a nursing degree, what are the most compelling reasons to do so?
1. Nursing is a rewarding and fulfilling career path
Nurses have traditionally been vital in the health care system, but recent years have seen expanded chances for nursing leadership.
Nurses are needed in Sri Lanka to fulfil increasing patient and organisational needs. This includes clinical nurse leader, nurse manager, nurse executive, and nurse administrator.
2. Nurses enjoy job security and stability.
Nurses are in high demand. Many nursing jobs go unfilled, despite the fact that many students pick this academic and career path. The ACBT Advanced Diploma of Nursing addresses this issue. Between 2018 and 2028, nursing jobs are expected to grow 12% in the Globe. The average annual pay in Australia is 73,300 AUD.
3. Freedom to work in other countries
The best part about developing medical knowledge and skills during the ACBT Advanced Diploma of Nursing programme is that you can apply to other countries to finish your Nursing degree. Of course, your ACBT Advanced Diploma of Nursing and experience must be recognised in order for you to work as a Nurse in another country. In some countries, you may be required to take additional tests to demonstrate your abilities. Nurses also have the freedom to work wherever they want: Public hospitals, private clinics, nursing homes, military bases, and schools.
Private clinics may provide a higher salary, whereas other workplaces may provide a more flexible work schedule. It all comes down to finding a professional environment that works for you.
4. Your medical knowledge is essential outside of work
As a nurse, you'll always feel secure knowing that you can provide first aid in an emergency situation, even if it occurs outside of the workplace. Consider:
how many people could perform CPR (cardiopulmonary resuscitation) if necessary?
How many people are aware of what to do if someone passes out?
How many people are aware of what to do in the event of an asthma attack or an epileptic seizure?
Of course, the list could go on, but the point is that nurses can save lives even outside of hospitals, which is something that not every professional or employee can say.
5. Find affordable Nursing degrees
Nursing programmes can cost upwards of 25,000 AUD per academic year in some cases. They aren't, however, the only ones in the sea. The ACBT Advanced Diploma of Nursing programme offers a cost-effective route to obtain a Nursing degree in Australia. ACBT Advanced diploma of Nursing programme make your study easier.  Nursing is viewed as a vocational career that emphasises interpersonal skills and practical training above extensive medical knowledge. ACBT Advanced Diploma of Nursing has been designed as the guideline of regulatory bodies of Sri Lanka.  Accordingly, after earning your Advanced Diploma of Nursing certificate from ACBT, you can pursue a Bachelor's or Master's degree in Nursing in Australia.
6. Plenty of Nursing specialisations to choose from
Finally, you should understand that Nursing is a large field; if a general degree does not fulfil your aspirations, you may always apply for a Nursing specialty.
To get you started, here are a few examples: Adult Nursing, Midwifery Nursing, Anesthesia Nursing, Mental Health Nursing, Pediatric Nursing etc.,
Are you prepared to look after people's health, to assist them in recovering, and to provide the support they require?
The ACBT Advanced Diploma of Nursing is the RIGHT CHOICE for you!