15 ANC Students are Leaving to First Moscow State Medical University
A QS World Ranked University in Russia for Medicine
View(s):
Recently, 15 ANC Students have successfully been placed at I.M. Sechenov First Moscow State Medical University which is a globally ranked university in QS World University Ranking by Subject (Medicine). These students will be leaving to Moscow in 2021 to pursue their dreams to become Doctor of Medicine. Russia is considered a popular destination to study Medicine because they offer a high-quality education with affordable qualifications that is recognised by Sri Lanka Medical Council (SLMC).
Svetlana Vaskina, Managing Director of Education-First Llc Russia says "As a result of mutual cooperation with our partner ANC Medical Placements 15 students have joined General Medicine and Dentistry courses at I.M. Sechenov First Moscow State Medical University this year. We can proudly say we are coming back to pre-pandemic numbers and strongly believe they will be increasing every year."
Choosing a trusted pathway to study medicine is key and ANC Medical Placement is NO.1 in placing students at top ranked Medical Universities around the World such as Russia, Australia, Georgia, U.S Belarus, Malaysia and Armenia. In the words of ANC Medical Placement student Saratha Randhil Halabarachchige: "If you are looking to study medicine overseas then you can be assured of a value for money service level with ANC Medical placements, a guaranteed placement to a well-recognized university and a safe stay at your chosen destination.
The university officials and ANC will be available to fulfil your needs and provide the best service up until you graduate from Medical School."
Russia's standard of education is highly regarded and is deservedly compared to standards in the western world. However, the cost of tuition in Russia is just a fraction of the fees payable in western countries. In other words, you are promised a high-quality education at very affordable prices.
Every year, more and more Sri Lankan students go to Russia to study General Medicine, Dentistry in this world-renowned university, First Moscow State Medical University.
Founded in 1758 (260 years old) it's the oldest and largest leading medical university in Russia
QS World University Ranking by Subject (Medicine) with a QS World ranking #451 – 500.
Recognised by Sri Lanka Medical Council (SLMC)
One of the best English medium programmes offered in Russia
Tuition fees is extremely affordable at this top ranked university
Doctor of Medicine (MD) is a 6-year programme
First Moscow State Medical University is considered as one of the best in Europe and its modern university teaching hospital has 4000+ staff members, 3000+ Hospital bed, 20 Research & Teaching buildings, 25 University clinics at the university hospital and more than 30% of High-Tech Da Vinci Robotic Surgeries.
Many renowned scientists and physicians around the world have already worked at the university who are known for their significant contributions in the progress of medicine.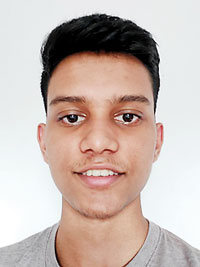 ANC students share their journey into Medical School:
Sachitha Bandara
Lyceum International School, Wattala
"I was good in Biology and decided during my O/Levels to pursue medicine. I received 2 A's and 1 B for my A/Levels and since I've always wanted to help people Medicine seemed like the best choice.  I was first contacted by ANC Medical Placements and the pathway seemed easier than applying by myself.
ANC offered a good service and guided me to get entry into First Moscow State Medical University. It was a better choice than other universities; better ranked and recognized by World Health Organisation. I am planning to do my Residency in USA and practice in Sri Lanka".
Atta-Ul-Haqmaan Maharoof
 D.S. Senanayake College
"My father is a doctor and seeing him help many people really inspired me to follow in his footsteps. I was also good in science stream in school and enjoy helping people. I came across ANC Medical Placements and that's when I got to know about the many different medical universities that I can pursue my dream to become a Doctor of Medicine.  ANC supported and guided to choose the right university and I chose First Moscow State Medical University as it is a world ranked university that's the oldest in Russia and a highly prestigious medical school".
Vyshakie Puvaneswaram
Bishops College, Colombo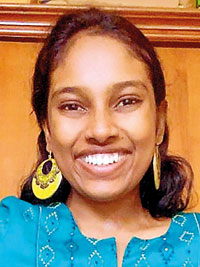 I used to visit the hospital very often when I was young and I was inspired by my pediatrician. He handled patients kindly and was respected by everyone. To this day I want to become a pediatrician.
I first came across ANC through an advertisement and I attended their Medical University Fair. ANC counsellor gave me a really good idea about the different universities to study medicine and which universities fall within my budget.
Even my future career paths were clearly explained. I chose First Moscow State Medical University as ANC provided information on the quality of education and what it is like to study at such as world recognized University.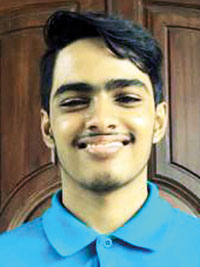 Navindu Jeewajith
Trinity College, Kandy
"In my family there are many doctors, so I decided to pursue a different path and chose Dentistry. I did my A/levels but didn't get the score to get into medical school in Sri Lanka. That's when I came across a friend that went to study at First Moscow State Medical University in Russia through ANC Medical Placement.
He is now in his 4th year and said many students have gone through ANC because they facilitate everything smoothly even the accommodation.  First Moscow State Medical University is recognised by Sri Lanka Medical Council (SLMC) and the lectures are all qualified academic professionals.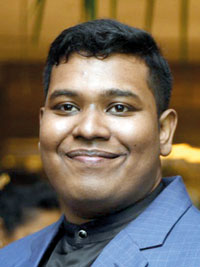 Saratha Randhil Halabarachchige
St. Josephs College, Colombo
"My grandfather and my father are both doctors and they had a great impact in my life. I got 8 A's and 1 B for my O/levels, but unfortunately for my A/Levels I didn't get the expected results. I faced many bumps along the way in pursuing my dreams but finally I came across ANC Medical Placements that offered a quality education and excellent service levels. I enrolled in the One-year Medical University preparation course and successfully obtained the entry requirement to get into Medical School. I chose First Moscow State Medical University as one of the best medical universities in the world".
"We hope to be able to come to Sri Lanka before the end of the current year to welcome you to Russian Education Day.
If you are still considering whether Russia can become your study destination, to pursue your dreams in Medicine, it will definitely help you to make the right choice for your future" added Svetlana Vaskina.
ANC Medical Placement invites students to receive the early decision Scholarship opportunities available for all new student enrollments in 2022 at the Russian Education Day event.
For more information Call 077 34 888 34 or visit www.ancedu.com or follow us on Facebook: https://www.facebook.com/ancedu/ and "ANC_Education" on Instagram.