Whitewashing his sins with his version of "Uneven Justice"
View(s):

Calling himself the "respectful founder" of the "iconic" hedge fund, Galleon Group, he shamed the Sri Lankan-American community by what he did. Now, he tries to 'whitewash' himself by saying he was framed by corrupt FBI agents who wiretapped him, New York's prosecutors who accused him of "greed" but went on to work for private law firms after his case to feed their own greed, the US Justice Department and everyone who put him in jail. He says in a book he has written titled UNEVEN JUSTICE that he was singled out.

The arrest of Rajaratnam hit the headlines not merely for his shady business dealings but an intricate tale of sex, drugs, rock 'n' roll and his lifestyle.

No doubt his conviction was a feather in the cap of the Indian-American New York prosecutor Preet Bharara who wrote a book himself called DOING JUSTICE where he refers to the Raj Rajaratnam case and how US newspapers, including the Wall Street Journal referred to a Sri Lankan immigrant being prosecuted by an Indian immigrant.

In UNEVEN JUSTICE, Rajaratnam says no investor sued him or his company and that everything was above board. There is incredible confusion of what is illegal in dealings in the stock market, a "murky" set of laws. Sri Lanka has also been long grappling with insider trading and the millions that were made in the stock market that earned the dubious title "The Laundry".

The New York attorney Bharara says that there was a lot of legal work Galleon Group did but merely because one drives below the speed limit most of the time it doesn't mean they do it all the time.

The Galleon Group managed USD seven billion worth of stocks at the time, and had its reverberations in Sri Lanka as well with former Finance Minister Ravi Karunanayake implicated in dealing with Rajaratnam, but was later acquitted by court.
---
Winds of change: A room akin to those in China and N. Korea
Only a few can remember how President Gotabaya Rajapaksa asked his supporters ahead of the Presidential elections in 2019, not to showcase his images through banners and posters on the roads. If one is to enter into the main hallway of the current Rs. 53.3 billion Defence complex in Battaramulla, you will find victory images hung on the walls making up a mini-war museum. On top of that is a large portrait of President Rajapaksa. The plaque under the portrait reads:
"His Excellency Gotabaya Rajapaksa, 7th President of the Democratic Socialist Republic of Sri Lanka. "The Visionary, idealist and mastermind behind the creation of Defence Headquarters Complex."
One journalist who was at the complex to cover recent high profile engagements told his colleague that he had seen similarly decorated rooms in his visit to China and the North Korea.
---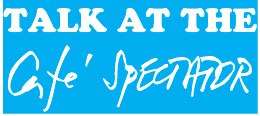 Effigies will  be beaten and burnt but he stands for the farmers kidneys!
Perhaps no politician in the country has been subjected to as much hatred in recent times as Agriculture Minister Mahindananda Aluthgamage. He has been the face of the Government's controversial ban on chemical fertiliser that has left farmers fuming.
His repeated claims that there is actually no fertiliser shortage in the country, and that there is no need to import a grain of rice, has only angered them even more, given that the situation on the ground is vastly different from what the minister claims before the media and in Parliament.
There have been dozens of protests over the past two weeks over the Government's continued ban on the chemical fertiliser as well as its inability to even issue the 'organic fertiliser' it wants farmers to use as the transition to organic farming. No farmer protest it seems is complete these days without an effigy of the Agriculture Minister. At most protests, the effigy is severely beaten or set alight. Sometimes, protesters do both.
Minister Aluthgamage alluded to the anger felt against him when he met representatives of the Sri Lanka National Farmers' Organisation Board on Thursday. He however, continued to remain defiant. "I have gone down in history as the country's most vilified Agriculture Minister. But no matter how many effigies of mine are beaten or burned, I remain committed to this policy because my aim is to protect the farmers' kidneys," he says.
---
Not even  a shoulder pat from affable PM worked
On Tuesday, Prime Minister Mahinda Rajapaksa chaired a meeting between government officials and striking teacher and principal unions.
Mr Rajapaksa has always been known for his PR skills and affability, which has been a hallmark of his more than 60 years in politics. So, it was no surprise that among the photographs published by the PM's Media Division following the meeting, there was one where he was seen having a friendly word with Ceylon Teachers' Union (CTU) General Secretary Joseph Stalin with the PM's hand resting on his shoulder. But what was the chat about? Many wanted to know. The matter was brought up during a talk show of a private television channel attended by several trade union representatives including Mr Stalin. It was Wasantha Hadapangoda, President of the Government-aligned Sri Lanka Podujana Education Services Union and a strong critic of Mr Stalin, who answered.
She said Mr Stalin came and told the PM that there was a mud-slinging campaign against him saying that he received Rs. 850 million (to organise strikes). Ms Hadapangoda had then countered that there was indeed such an accusation and asked the PM to investigate it. Premier Rajapaksa had then touched him (Stalin) on the shoulder and said, "Well, let's build you a safe to put all that money in."
---
What was said at Dr. Swamy's closed door lecture
During his brief visit to the island this week, Bharatiya Janata Party (BJP) leader and Member of Indian Parliament Dr Subramanian Swamy had many engagements during his tight schedule. Dr Swamy, who is a familiar face to political leaders here met high dignitaries starting from the President and small local Hindutva minions who are inspired by his party back home.
Back in India, Dr Swamy is a controversial figure for his anti-minority rhetoric, particularly against Muslims that forced the prestigious Harvard University, where once he taught economics to drop his courses. On Wednesday, Dr Swamy gave a 'closed door' lecture as the guest speaker at the Security Salon organised by the Institute of National Security Studies (INSS) that comes under the purview of the Defence Ministry.
He shared his views on "National Security in the 21st Century" with the select audience consisting of service chiefs, defence officials and members of the diplomatic corps.
At the outset of his speech, he made it clear, that it is evident now that China is heading towards a full-blown war with India, citing recent boarder tensions between the two nuclear-armed countries and a power outage in Mumbai with Chinese hackers issuing a warning; "Don't push us too hard, or the lights will go out again."
Responding to a question from the audience, he explained how Indian Intelligence authorities cracked the case of Indian Prime Minister Rajiv Gandhi's assassination. He claimed that it was S.C. Chandrahasan, son of late Tamil leader S.J.V. Chelvanayakam who gave the ' big tip-off'. Until then, Indian Intelligence authorities, including Indian's external intelligence agency, Research and Analysis Wing (RAW) did not have a clue despite funding and arming those Tamil militant groups, including the Liberation Tigers of Tamil Eelam (LTTE) against the
Sri Lankan state.
According to Dr Swamy, Mr Chandrahasan informed Indian authorities of an event held in Jaffna shortly after the assassination where LTTE leader V. Prabhakaran gave a medal to a poet named Rajarathinam. Later, it turned out that it was his daughter Thenmozhi Rajarathinam alias Dhanu who triggered her suicide bomb vest as she greeted the former Indian Premier with a garland while he was on the campaign trail in Tamil Nadu. Currently, Mr Chandrahasan runs an organisation called Organization for Eelam Refugees Rehabilitation (OfERR) in Tamil Nadu, dedicated to the wellbeing of Sri Lankan refugees in India.
---
Now that Pandora's box has been opened, unverified names also popping up
Various lists circulating on internet websites and social media of of people purporting to be on the Pandora Papers are not based on facts.
The International Consortium of International Journalists (ICIJ) which has granted access to chosen partners organisations and journalists had not released the documents for public viewing. Therefore, apart from recent revelations on Mr and Mrs Thirukumar Nadesan, the ICIJ has not released the names of other Sri Lankans. The network does plan to start publishing some data and to integrate the public database by the end of the year.
The lists that are going around mainly on whatsApp contain the names of prominent politicians, civil society leaders, academics, underworld leaders and drug peddlers, business people, lawyers, clerics and even the son of a former president. None of these is verified against the Pandora Papers.
---
The hills come alive in spite of travel ban
COVID-19 was a crippling blow to the tourism industry in Nuwara Eliya. As travel restrictions were imposed after a 3rd wave of COVID started spreading through the country, tourism operators in the town, who were mostly reliant on local tourists to get by, suffered even further.
Though the lockdown has now been lifted, inter-provincial travel restrictions remain. As such technically, those outside the Central Province cannot come to Nuwara Eliya to spend their holidays.
These restrictions, however, seem to have had little impact in preventing local tourists from various parts of the island thronging to Nuwara Eliya after spending weeks stuck at home. A senior official at a leading hotel in Nuwara Eliya said many rooms in their hotel were already occupied by local tourists. Despite authorities vowing to "strictly enforce" the inter-provincial travel ban during the long weekend, hoteliers still expect a significant number of local tourists to arrive in Nuwara Eliya during the next few days.
---
More to come, 'pulse of the people' acts from the politicians
Soon after the pandemic hit the country resulting in longstanding lockdowns amidst disruptions in the supply chain, many felt the need to become self-sufficient when it comes to food and engaged in home gardening, and others in direct farming.
The latest to join the vocation of some four million Sri Lankans is Spokesperson of Tamil National Alliance (TNA) MP M. A. Sumanthiran. Last week he was at his ancestral paddyland Kandawalai, Kilinochchi to cultivate his three-acre land plot.
The learned lawyer was well prepared with a traditional plough and other tools. With the support of some veteran farmers in the region, he commenced the Maha season/ Perumpokam.
Responding to criticisms saying the move was a publicity stunt, Mr Sumanthiran said he just wanted to try his hand at farming and gain some first-hand experience as farmers are facing many difficulties due to the chemical fertiliser ban.
He was not alone. Another Tamil MP from Batticaloa Sivanesathurai Chandrakanthan alias Pillayan also was seen engaging
in farming in his paddy land plot.
His supporters said that Mr Chandrakanthan is planning to resign from the MP post and contest the upcoming PC polls as well. With elections around the corner, there could be many such 'pulse of the people' acts from the politicians.