Where's that brain of the bunch?
View(s):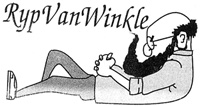 My dear Basil maamey,
I thought I must write to you this week because your name is being heard in relation to several issues that are being talked about in the country these days – and most people are looking to you to solve these issues because we have been told that you are the only person who is capable of doing so.
You might wonder why people want you to settle these matters when you have three 'aiyas' in the Cabinet and one of them is the big boss, but 'loku aiya' was never known for making controversial decisions, 'madduma aiya' is no longer in charge and 'podi aiya' seems to be losing control now.
What most people are worried about, Basil maamey, are the soaring prices of essential items which is hitting them left, right and centre. The latest was the increase in gas prices, and what an increase that was – by almost 50 per cent. As a result, everything related to food has gone up in price now.
Remember, Basil maamey, a few months ago, there was that increase in fuel prices and your own understudy in the 'pohottuwa' party, that Sagara chap, blamed it all on Gammanpila and even brought a vote of no-confidence against him, much to the delight of the opposition chaps in the House?
At that time people in your own camp were saying that, had you been in Parliament, there would be no hike in fuel prices. Now, not only are you in Parliament, but you are also in charge of the economy. So, can you ensure that at least the prices of essential foods are kept low?
It was only the other day, Basil maamey, that we heard that Cabraal chap – who you handpicked for the top job in the big bank and parachuted him there from Parliament – say that we shouldn't worry because we can always print more money. Economic pundit that he is, he said it won't lead to inflation.
Pardon me, Basil maamey, I'm no economic genius, but what we have always been told is that printing money leads to inflation. Well, if this Cabraal chap knows what he is talking about, this is the time to put it into action, what with the prices of gas, a cup of tea, a lunch packet all skyrocketing!
While everyone keeps talking about the rising prices and the impact that this is having on all of us – except, of course, you folks who have subsidised meals in Parliament – we also heard that you were keen to have provincial council elections in all councils soon, some say as soon as early next year.
Now, don't get me wrong. Elections are a cornerstone of democracy and the previous lot which promised us good governance and gave us no governance at all kept on postponing these provincial polls, giving one excuse after another. However, your decision to have these elections now is baffling.
After hearing what people have to say about how your 'madduma aiya' has managed issues over the past two years – the Covid crisis, the cost of living, how people like Duminda, Lohan and Ranjan were dealt with, for example – I'm really not sure why you want to have countrywide elections so soon.
Why, we heard that even Gota maama had told the Cabinet he couldn't meet the expectations of the 6.9 million who voted for him although, in his humble opinion, that doesn't amount to a 'Sir fail'. We will decide whether 'Sir' failed or not but what you need to find out is who leaked that story!
I am not sure whether you are aware of this, Basil maamey, but right now it is difficult to get 69 people to own up to voting for Gota maama at the last big election let alone finding the 6.9 million who actually did so. So, you need to really think again about the prospect of holding those elections.
We also heard the matter was taken out of your hands because the Indians who were here insisted that the elections be held. Of course, if your arm was twisted into doing so, we understand, despite some of your fellows boasting that you won't be dictated to by Americans, the UN, Indians or the Chinese.
Whatever your strategy, you do have a saving grace because young Sajith is not protesting at all while you and your 'aiyas' carry on. We used to blame the Green Man for being ineffective when he was leading the Opposition but now even he is making more noise than young Sajith in Parliament!
On the other hand, you, of all people, will surely not want to have elections which you will lose. So, what is the grand plan to ensure that the 'pohottuwa' wins yet another poll against all odds? Have you planned that as well, just as you ensured that the 20th Amendment would be passed, Basil maamey?
Yours truly,
Punchi Putha
PS: You must be relieved that the case against you for 'misappropriating' funds to buy GI pipes was dropped this week. I feel so sorry for you – you are so innocent they can't charge you with cheating over some GI pipes, yet people are still asking why you are not listed in the 'Pandora Papers'!