Pandemic-hit IELTS English language test rolls out at-home exams
View(s):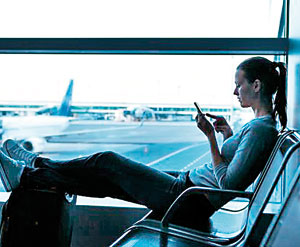 The International English Language Testing System – used by students around the world to gain entry into anglophone study programmes and universities – has announced it will begin an at-home testing service.
The world's biggest English test provider, IELTS conducts the only such evaluation approved by UK Visas and Immigration. It is particularly popular among Asian students, who make up a significant portion of international students heading to the UK, as well as to Australia, Canada and New Zealand.
But when testing centres closed due to Covid-19,
this pipeline was effectively shut off.
Christine Nuttall, managing director for IELTS at Cambridge Assessment English, said the at-home testing option, which is due to be rolled out in early 2022, would give students "greater flexibility".
"It will also mean faster results for test takers, as validated results will be available as soon as three days after the test. By making the world's leading test available online, we aim to empower even more people to take IELTS," she said.
The online version will have the same content and format as the pen-and-paper tests currently offered by the company, as well as a "real-time face-to-face speaking test", to be delivered online by examiners, IELTS said.
IELTS is jointly managed by the British Council, IDP Education and Cambridge Assessment. Earlier this year the British Council sold the entirety of the business that delivers in-person testing in India to IDP, after suffering a significant decline in income.
Pola Lem – T.H.E