Outstanding Performer IAL 2021
View(s):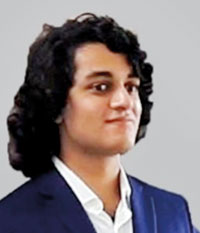 Avinash Stallone Antonio Navaratne of NICE International School Negombo obtained three A*s and one A at the Edexcel IAL examinations held in June 2021. Two years ago, he acquired eight grade 9s (A*s) and a High Achievers' Award from Pearson Edexcel for his performance at Edexcel's IGCSE examinations.
Avinash has been an enterprising student at NICE International School for 13 years, where he has successfully completed his school career from pre-kindergarten to the Advanced Levels. At this institute, he has not only excelled in academics but also in sports and other extra-curricular activities, as he was a captain of the soccer team, a fine sprinter, a dedicated musician, and the school's Head Prefect.