1st Annual International Undergraduate Student Research Conference (IUFRC 2021)
View(s):

Sri Lanka Finance Association

We are proud to announce that the 1st Annual International Undergraduate Student Research Conference (IUFRC 2021) of Sri Lanka is scheduled to be held on 15th October 2021 under the theme of 'Promoting and Empowering Young Researchers in Finance.'

This conference is organised by the Sri Lanka Finance Association in collaboration with the Department of Accountancy and Finance, Faculty of Management Studies, Sabaragamuwa University of Sri Lanka (SUSL).

1st IUFRC is devoted to research papers by finance undergraduate students. The main objective of this conference is to encourage undergraduate students to present their research findings and subsequently motivate them to publish the papers presented in the conference as proceedings.

Moreover, it offers a platform for students to share their research with a larger audience and participate in professional development opportunities by networking with international peers. Emerald Publishing plays a vital role in conducting IUFRC 2021 with a global presence as the Academic Partner.

Further, it supports and nurtures the conference goals by producing and disseminating research knowledge across various disciplines.

Due to the prevailing situation in the country, the conference will be held in a virtual setting. It will be a one-day programme including the conference inauguration, three concurrent sessions, industry panel discussion, and concluding remarks.

The conference is scheduled to commence at 8.00 a.m., and Mr. Ariyaseela Wickramanayake, Chairman – Pelwatte Dairy Industries Ltd, will enlighten the audience with his keynote speech on "Rescuing the Sinking Economy with Patriotic Business Models." Further, Miss Sangeeta Menon, Publishing Relationship Manager of Emerald Publishing, will conduct a guest session on "Real Impact:

Redefining Research Evaluation." Thirty-nine research papers representing the Sabaragamuwa University of Sri Lanka, University of Sri Jayewardenepura, University of Colombo, Rajarata University of Sri Lanka, University of Peradeniya, University of Ruhuna, Uva Wellassa University of Sri Lanka, Wayamba University of Sri Lanka, South Eastern University of Sri Lanka, Sri Lankan Institute of Information Technology (SLIIT), and Prestige Institute of Management, India will present at the conference.

The conference tracks are Corporate Finance & Capital Markets, Investment Management, Accounting & Financial Reporting, Contemporary Issues in Finance, Macroeconomics, Applied Economics, Banking & Risk Management, Insurance, and Sustainable Financial Services. Industry panel discussion on "Financial Sector Inclusion, Deepening, and Development: The Role of Digitalization" is scheduled after the research presentations. Mr. Damitha Silva, Assistant Vice President of Digital Financial Services at National Development Bank PLC, and Mr. D. Kumaratunge, Director of the Payments and Settlements Department, Central Bank of Sri Lanka, will join as panelists to share their insights. Dr. Ushan Peiris, senior lecturer at SUSL, will moderate the panel discussion.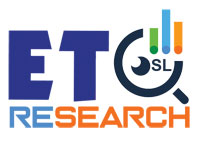 Professor D A I Dayaratne, Chairman, IUFRC 2021, stated, "In the 21st Century, young scientists are instrumental in sustaining economic goals while creating value for the future world through innovative research.
As future leaders, they should be better equipped with the emerging issues confronted by the world's corporate landscape. The IUCRC 2021 gives them a tremendous opportunity to share the outcome of their scientific investigations with experienced academics and corporate practitioners.
Very importantly, the IUCRC 2021 fills a long-waited vacuum in the university set up in Sri Lanka by bringing young researchers of Inland under one umbrella to share their scholarly work among peers. The effort of the Sri Lanka Finance Association (SLFA) and Department of Accountancy & Finance Sabaragamuwa University of Sri Lanka is greatly honoured for unraveling this conference, despite the constraints caused by the COVID 19 Pandemic.
Finally, I wish a rewarding experience for the young participants of this conference."
Commenting on the conference, Professor Dunusinghe G Dharmarathna, Head, Department of Accountancy & Finance, Faculty of Management Studies, Sabaragamuwa University of Sri Lanka, stated that "we are pleased to host the 1st IUFRC at the Sabaragamuwa University of Sri Lanka in association with the Sri Lanka Finance Association.
Our primary responsibility is to open up new avenues for undergraduates to present and publish their research work to establish a research culture within the young community. I wish to express my heartfelt gratitude to all for the active and valued contribution in making IURFC-2021 a great success.
Prof. Lalith Samarakoon, president of the Sri Lanka Finance Association stated that "This is a historic milestone in finance education and research in Sri Lanka. The International Undergraduate Finance Research Conference 2021 is the first of its nature to be organised in Sri Lanka.
In addition to sharing research, we hope that this conference will promote student interest in the field of finance and research. . We hope students will be motivated to pursue higher studies in finance and ultimately join various research institutions and universities. Furthermore, finance research is not confined to academic institutions.
There is a greater need for trained researchers in the securities markets including stockbrokers, investment banks and other financial institutions.
There is even a bigger vacuum of qualified and trained financial economists and analysts in government institutions responsible for monetary, banking, fiscal and macroeconomic policies as well as regulatory institutions in charge of the banking, insurance and securities industries. Ultimately, developing highly trained finance researchers and professionals will strengthen the finance academia, industry, and policy makers. This will lead to better financial decisions and management across both institutions and the government, which will greatly benefit our society."
Prof. R. P. C. R. Rajapakse, University of
Sri Jayewardenepura (Co-Chair), Prof. D. G. Dharmarathna, Sabaragamuwa University of Sri Lanka (Co-Chair), Dr. Lingesiya Kengatharan, University of Jaffna (Co-Chair), Ms. Miuni Shamika (Secretary), Mrs. T.M.N.Tharanga (Co-ordinating Secretary), Mrs. A.W.G.C.N. Wijethunga (Secretary Publications) and Mr. A. A. M. D. Amarasinghe (Treasurer) together with the university coordinators are contributing as the organising committee of the conference.
The Sri Lanka Finance Association (SLFA) is the premier association of academics, practitioners, policymakers, and students in Sri Lanka and worldwide with an interest in finance in the context of Sri Lanka and emerging economies. Established in 2016, the main purpose of the SLFA is to serve the national interests of Sri Lanka by engaging in research, conferences, seminars, education, dialogue, discussions, and other activities deemed appropriate for the advancement of the field of finance and related areas and to advocate the best policies and practices of finance across all institutions. Its Annual International Conference on Emerging Financial Markets and Policies is the main event for presenting, discussing, and sharing finance research relating to emerging economies.
The Journal of Emerging Financial Markets and Policy (JEFMP) is the Association's prominent journal dedicated to publishing and disseminating high-quality research covering emerging and frontier economies.
The Monthly Finance Seminar Series provides a forum to discuss current research, practice, and policy by academics and professionals worldwide. The SLFA also organises various financial education programmes targeted at students, teachers, entrepreneurs, small and medium scale enterprises, and the general public.
Department of Accountancy & Finance of the Sabaragamuwa University of Sri Lanka is known as one of the leading departments in the Faculty aiming to produce high-quality graduates who are academically qualified in finance, banking, and insurance disciplines and highly qualified demanded by the industry. Moreover, it is a heritor towards numerous student-related activities to enhance their skills and performances. Undergraduates focused research conferences take a significant place among those activities to accelerate students' intellectual growth.
By: Ms. Miuni Shamika
(Secretary- IUFRC 2021)
Mrs. T.M.N. Tharanga (Coordinating Secretary- IUFRC 2021)