Gateway College launches first ever Inter-House Virtual Sports Festival
View(s):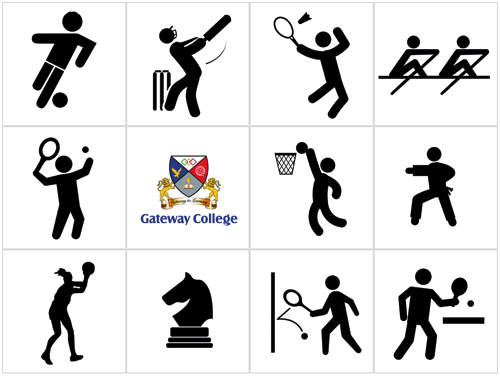 In the Primary and Secondary Educational Sectors, sports and physical education for children have suffered one of the biggest setbacks during the extended closure of schools due to the COVID-19 pandemic and the resultant lockdowns. However, Gateway College with its usual spirit of enterprise, has met this challenge undeterred, to provide its students with alternatives for sports education.
Aware that, if designed appropriately, online physical education may have the potential to mitigate this drawback, Gateway College has continued with Physical Education (PE) classes on the online timetable from the origin of the COVID-19 situation, experimenting in and innovating methods by which sports skills could be practised at home. The Gateway schools have also consistently held live sessions wherein children interacted with their trainers through multiple video conferencing tools during the lockdowns.
Moving further forward, with the hope of preventing health disparities (which are a very real concern in restrictive lockdowns) related to unequal opportunities for physical activity engagement, partly due to unequal access to technology, adult supervision and support, sports equipment, and physical space for physical activity, the Gateway PE teachers and trainers have put together an online programme of Inter-House Sports competitions in badminton, basketball, chess, cricket, football, karate, netball, rowing, squash, swimming, table tennis and tennis, culminating in a pentathlon, spearheaded by Ms. Thilaka Jinadasa, Team Leader – Sports Development for the group.
The Virtual Festival of Sports (V-FoS) to be conducted during a space of two weeks in October, will motivate children to compete through a point system. The programmes can be logged into and monitored by the trainers and the school management.
In conducting the competitions, five students per age group, per house are allowed to participate except in chess where only four participants will be allowed. Two reserves can be entered per event. Each participant can only participate in one age category and two activities will be given for each age group.
The competitions are based on uploading videos on Flipgrid while the time duration for uploading of videos is 48 hours from the time of announcement of the competition. To illustrate very briefly, in the cricket programme, each participant will be given a time period to tap the ball with the bat and keep a record of how many taps are done without dropping the ball. Similarly, badminton has a shuttle bouncing challenge and a wall tapping challenge. Basketball will have circuit challenges for passing the ball round the head and the waist, and dribbling. For rowing, the challenges are leapfrog and bicycle crunches.
During the past one and a half years, Gateway College has ensured that the holistic education it provides continues uninterrupted, albeit online, led by the school's Principals and the Management whose drive and energy influences all members of staff to take new initiatives for the continuing development of its most important stakeholders – the students.