Sanjeewa's 'Asu' to compete at Tokyo Film Festival
By Susitha Fernando
View(s):

Sanjeewa Pushpakumara's newest film 'Asu' has been selected to compete at the prestigious Tokyo International Film Festival's  Asian Competition's  Feature section. Starting from October 30, the festival will be held till November 8.
Starring  Shyam Fernando, Dinara Punchihewa, Udari Warnakulasorriya, Chandani Senevirathne, Somarathne Dissanayake, Athula Veragoda and Yasodha Rasaduni in the stellar cast 'Asu' is presented by Sapushpa Expressions & Petra Films.
Based on a true story, the film narrates around Nelum, a six – months pregnant and 31 years old mother. Her happy family is shocked when she is diagnosed with a late stage of breast cancer. Not wanting to put the unborn baby's life in danger, Nelum vehemently refuses any medical treatment and decides bravely to battle cancer.
Her decision puts the doctors in dilemma and despairs the husband, who wants to choose her loving wife over the unborn.
Co-produced by Sanjeewa Pushpakumara and Amil Abeysundara. associate producers are Renuka Balasooriya and Suranga Handapangoda.
Scripted by Sanjeewa Pushpakumara and Sangeetha Nilnadee Godagama, cinematography of 'Asu' is by Vishwa Balasooriya and the editor is Ajith Ramanayake. Sound editor is Aruna Priyantha Kaluarachchi, music is by Ajith Kumarasiri and Namini Panchala, costume by Ajantha Alahakoon, art director is Poorna Jayasri and make up is by  Narada Dananji Thotagamuwa.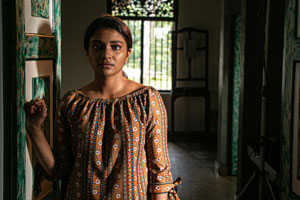 Colour grading by Ananda Perera, still photography is by Gayan Rukshan Perera, VFX producer is Rashitha Jinasena and VFX supervisor is Dulanka Devendra. Production manager is Harold Karunathilaka and assistant director is Niroshan Edirimanna. Playback singing is done by Nipuni Saradha.
Having obtained a Bachelor of Arts at the University of Sri Jayewardenepura and a Master's degree in Mass Communications from the University of Kelaniya, Sanjeewa obtained an advanced degree (MFA) in filmmaking at the Chung-Ang University in South Korea as a Korean Government Scholarship Holder.
His first feature 'Flying Fish' (Igilena Maluwo' world premiered at International Film Festival Rotterdam (2011) and was nominated for the Tiger Award. The film garnered many accolades and was invited to more than 30 international film festivals around the world.
In 2012, Sanjeewa was invited to Paris by Cannes Film Festival Cinéfondation to develop his second feature, Burning Birds (Davena Vihagun). 'Burning Birds' received many accolades and was invited to more than 30 Festivals.
In 2014, Biennale College Cinema at Venice Film Festival invited Sanjeewa in Venice to develop Peacocks' Lamenting. In 2018, Sanjeewa's film project, Amma, was selected to Open Doors' Co-production Market at Locarno Film Festival where the project won the main awards (ex-aequo). In the Spring of 2019, Sanjeewa's Peacock Lament was invited to Nipkow art Residence in Berlin. LA Residence of FiLM iNDEPENDENT in the USA selected Sanjeewa's script "Amma" for their Residence program.