Jaffna coucillors make a U turn after spreading tall tales over lamp posts
View(s):

A senior-level delegation led by the Chief Executive Officer (CEO) of a leading telecommunication services provider – Dialog Axiata Group met Mayor of Jaffna V Manvannan on Friday to brief him of 'concerns' raised over the installation of lamp posts within the city limits.

This was after a coordinated misinformation campaign was carried out by certain council members about the lamp posts  being equipped with 5G – the fifth-generation – telecommunication technology.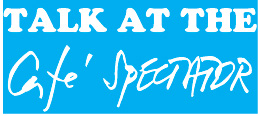 The group had allegedly spread fake news and engaged in campaigns saying that these new lamp posts would cause infertility, cancer and suspicious deaths when the project was approved by former Mayor Immanuel Arnold. The agitators backup their spurious claims from a global conspiracy theory against 5G technology that also suggested that the same lamp posts spread COVID-19 as well.
It was a political witch hunt against the then-Mayor and a case was filed in the Jaffna High Court where it was dismissed during the preliminary inquiry on the basis that the claim lacked scientific evidence. It was the current Mayor, who appeared on behalf of the petitioners.
This week, the Dialog delegation cleared those rumours saying the telecom agency will not be fixing any 5G devices as suspected but cellular antennas to manage the network quality alone. They even went one step further to issue a written assurance that they will not be fixing any 5G devices without council approval.
One member of the delegation, the Chief Technical Engineer, declared that he is living proof of no side effects due to long exposure to similar antennas since his office is located under a similar antenna and he has been working there for over 20 years.
A seemingly convinced Mayor said he will put the matter to the council and seek approval before giving the go-ahead. Among those council members who were invited to the meeting was an Opposition member who told his colleagues that those self-serving petty politicians who were behind this misinformation campaign should be ashamed of themselves for misleading the public and now they have to make a U-turn.
---
Gas at home; oiling abroad to invest in Sri Lanka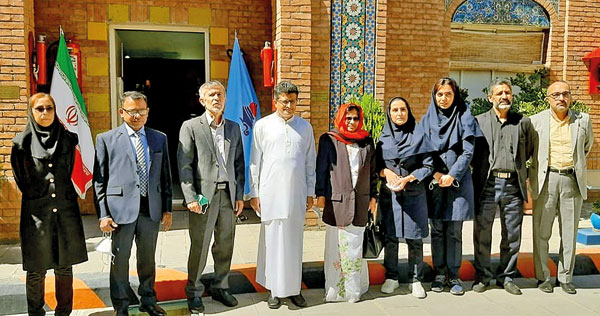 Pic courtesy Udaya Gammanpila's Twitter page 
'What goes around comes around' is a common proverb to show that the consequences of one's actions have to be sometimes dealt with from time to time. So it seems to have happened to Energy Minister Udaya Gammanpila–a strong critic of Islamic practices ranging from halal foods and women's attire to the recent burial dispute involving Muslims who have died from COVID-19– who had to visit Islamic countries in West Asia in search of petrol at concession rates and seek badly needed investments for a dollar starved country.
As leader of a small party, Pivithuru Hela Urumaya in the ruling coalition, Gammanpila was seeking investors from these Islamic countries not only to purchase petrol at concessionary terms but also seek their input, financially, for the exploration of oil and gas in the Mannar Basin which he believes will be the answer to the country's perennial foreign exchange crisis.
After a visit to the United Arab Emirates (UAE), the Minister proceeded to the Islamic Republic of Iran where he held talks with ministers and the governor of its Central Bank. In keeping with Iran's requirement for women to wear modest clothing which includes a head scarf or hijab, a lady member of the Minister's delegation was required to wear a head scarf along with her saree and blazer. "When in Iran do as the Iranians do", might
be what the Minister had to say.
---
Tweak it, fine tune it or change it; the way forward with Cabraal
Newly-appointed Governor of the Central Bank of Sri Lanka (CBSL) Ajith Nivard Cabraal unveiled his ambitious "Six-Month Road Map for Ensuring Macroeconomic and Financial System Stability' on Friday along with an hour long presentation.
The 85 page PowerPoint presentation also made a point to make not of what he called were 'doomsday' reports by local and international press painting a not so rosy picture of Sri Lanka's economic situation.
One of the senior journalists in the gathering noted similar roadmaps were issued from 2007 till 2015 but with little implementation of those policy decisions. But the final slide of the presentation captured what he said from his decades of experience in covering business beat:
"This is a DYNAMIC PLAN…
We will tweak it,
fine-tune it, or
even change some parts,
as we move on…!
---
Lasantha's death: Deals and tweets over 'horrible truth'
It is a known secret that the previous Yahapalanaya government came to power after riding on the failures, killings and human rights violations that were committed during the last Rajapaksa regime for purely political reasons. One of them was the killing of the Editor of the now-defunct Sunday Leader newspaper, Lasantha Wickrematunge in 2009.
Yahapalanaya leaders assured to bring the perpetrators to justice but, like most of their election promises, it was also a forgotten assurance.
But the case is being revived by a journalists' inquiry in terms of 'A Safer World For The Truth' initiative. The initiative involves Reporters Without Borders (RSF), Free Press Unlimited and the Committee to Protect Journalists (CPJ). It investigates, documents and pursues justice for murdered journalists. Under this initiative, an inquiry has been initiated to probe the Sri Lanka government for its failure to investigate the murder of Lasantha Wickrematunge.
Reacting to the move, former State Minister and oppostion parliamentarian Harsha de Silva said in a tweet that he doesn't know who had what deal. "Horrible truth is that certain people had deals." When questioned further by Twitter users about the failure by Yahapalanaya leaders to investigate the murder, he said: "But why is the investigation not moving if that is not the case. That is the horrible truth."
---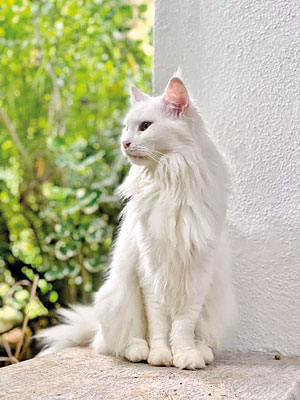 Rohitha's missing cat
Rohitha Rajapaksa, the youngest son of Prime Minister Mahinda Rajapaksa, has posted an appeal on social media asking for information that would lead to the recovery of the cat belonging to him and his wife.
Mr Rajapaksa posted a photo of the missing female cat yesterday stating that it was last seen in the Beddagana area. Mr Rajapaksa said he was prepared to offer a reward to anyone who found the cat.
This is not the first time that a member of the Rajapaksa family has lost a beloved pet. Rohitha's father, Mahinda Rajapaksa famously lost four macaws while he was President in April, 2014.
The macaws, a species of colourful long-tailed parrots imported from South America, escaped from the President's official residence at Temple Trees, but were all recaptured four days later.
---
Ministers get tongue tied as rice mafia rides high
After having been humiliated by the "rice mafia" that they once pledged would be brought to heel, Government Ministers have nowhere left to hide to save themselves from embarrassment. Everywhere they go, ministers have to field uncomfortable questions from journalists over the way the Government rescinded its gazette notification on the maximum retail price of rice and ultimately allowed the rice mafia to dictate the country's paddy and rice prices.
In some instances, ministers have opted to offer what are increasingly seen as empty threats to take action against the large scale rice millers. Some have simply opted to remain silent.
State Minister of Settlements in Mahaweli Zones Siripala Gamlath and Lands Minister S M Chandrasena, who represent Polonnaruwa and Anuradhapura districts – two of the main rice growing regions, found themselves in just such a situation on Friday when journalists asked why the Government rescinded the gazette.
State Minister Gamlath briefly appeared tongue tied in the face of the question before Minister Chandrasena stepped in to tell the journalist "Don't ask him that question as it'll put him in difficulty." Mr Gamlath then parried the question to Mr Chandrasena, saying "I believe the Cabinet Minister is more qualified than me to answer that."
However, when the question was put to him, Mr Chandrasena could only laugh uncomfortably, before telling journalists to "ask me something else."
Silence, they seem to think, is the best policy, while the country looks on aghast.
---
SLRC employees not a happy lot
Employees of the state-run Sri Lanka Rupavahini Corporation (SLRC) were left frustrated after the corporation failed to pay their September salaries on the usual date of September 24.
The SLRC is currently undergoing a severe cash crunch and Chairman Reginald Cooray had to work hard to find the Rs 80 million needed to pay the monthly salary of his staff.
Officials were eventually able to secure a Rs 60 million overdraft from a State bank, paving the way for the salaries to be paid on September 27.
SLRC employees are also said to be unhappy regarding the way the corporation lost the lucrative rights to broadcast the T20 Cricket World Cup due to be held in the UAE and Oman. The rights to broadcast cricket world cups have usually been won by SLRC, but a private television channel secured the rights to the tournament's 2021 edition, leading to speculation among SLRC employees that their corporation may have quoted a price that was too high.
---
Trying to make a buck of the brain drain
Ever since inflation and the dollar shortage spiked in the country, there were others who made a killing using the current situation. It was the migration consultancy firms that assured safe migration to western countries under various visa schemes.
Many, particularly youngsters are unhappy with the current state of the country and willing to leave on the basis that there is no future for them. An official attached to a leading consultancy firm in Colombo said his firm received over a thousand applicants in the last three weeks and was forced to put on hold accepting fresh applicants due to the overwhelming number of applications.
As the brain drain continues from the country, there are fraudsters and shady firms also making use of the situation.
Shortly after the US government announced on Friday that registration for the Diversity Immigrant Visa Program for 2023 (DV-2023), popularly known as the visa lottery, will officially open next week, there were calls from dubious callers offering to assist in applying for this scheme.
One caller said it would take just Rs 400 to complete the documentation services which they provide to check his luck at the visa lottery.
---
Not a hum from SL diplomatic missions in the west over 'Methagu'
Early this week, the Kingdom of Cambodia banned the telecast of 'Methagu' – a South Indian-made Tamil movie that follows the life of the leader of Liberation Tigers of Tamil Eelam (LTTE), Velupillai Prabhakaran – following a request from Sri Lanka.
Strangely enough, Sri Lanka's diplomatic missions in Europe and Western countries did not take up similar requests where a significant number of Sri Lanka's diaspora community live and occasionally protest in the capitals of those countries with LTTE flags. They probably felt that those countries harbour terrorists, and so it was not worth the effort in complaining.